COLUMBUS — Jeff Glik liked what he saw when he rolled into Columbus the first time looking to scout the community as the site for a new men's and women's clothing and footwear store.
"The first day I pushed into town it was a beautiful day and the community was literally bustling with activity," said the 61-year-old executive with Glik's, a retailer founded more than 120 years ago in the St. Louis, Missouri, area.
Glik, a fourth generation of the family in the company's executive ranks, immediately began visiting local retailers to take the pulse of the community.
He liked Columbus' heartbeat.
"I was going into stores and asking a lot of questions and the first thing (store owners) asked was, 'Do you want a job?'" Glik said with a laugh.
That's a sign of a community with a growing economy, which is good for a clothing and footwear store, he said.
He then made the call to bring Glik's to the Village Centre Mall with a grand opening set for Wednesday. Glik's grandfather, 91-year-old family patriarch Joseph Glik, will be on hand to cut the ribbon on the new store at 114 E. 24th St. (formerly Anytime Fitness).
The space at the outdoor mall underwent a three-month face-lift, a complete gut job by local contractors from the front of the store to the back, over the summer.
Store officials expect to hire about a dozen local employees.
"We want to make sure we get the right people," said Glik, who has returned to Columbus four times since that first visit.
"Columbus has been on our map for a long time, we saw it as a good opportunity," Glik said.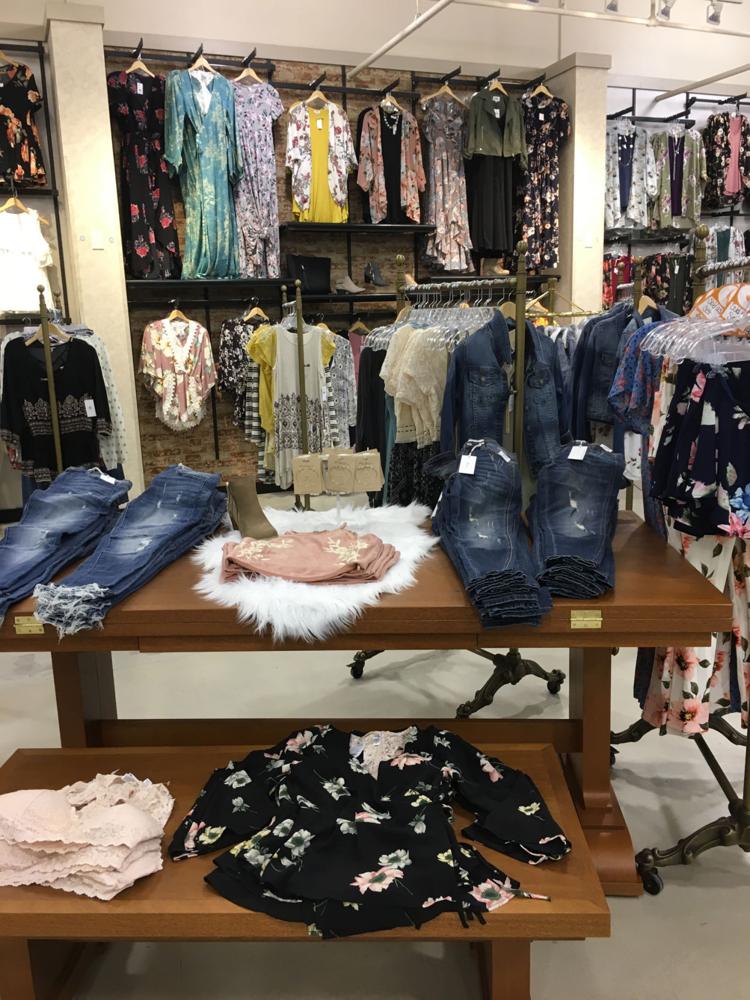 The Columbus location is the company's 66th store scattered across a 10-state Midwestern region.
The new store features name-brand apparel/footwear for men and women. Brands include Lokai, 1897, North Face, Silver Jeans, Flying Monkey Jeans, Billabong, Hurley, Roxy, Elan, Simply Southern, Yeti, Alex and Ani and more.
Glik's wraps its arms around a wide demographic mix, pulling in shoppers ranging from 14 to 65 while other retailers concentrate on narrower bands of the marketplace.
It's a business strategy that has served the company well.
"We believe that fashion is an attitude, not an age, and make sure we have the sportswear and footwear they want along with strong customer service," Glik said.
"We do it successfully," he added.
Glik's is well aware that shoppers can be fickle, just as simple jeans and overalls have given way to the fashion-forward and high-tech outdoor gear popular today.
The company, which has weathered depressions, recessions, wars, the advent of mega stores, culture shifts and the onset of online retailing, can bring decades of experience to bear on the market.
"We're plugged into what's trending," said Glik, noting that the company's buying teams scout fashion trends from coast to coast and bring them back to the stores.
"It gives us a leg up on the competition," Glik said.
It also makes Glik's nimble.
"We can turn on a dime to react to trends, while shifting fashions make our competition bigger and slower," Glik said.