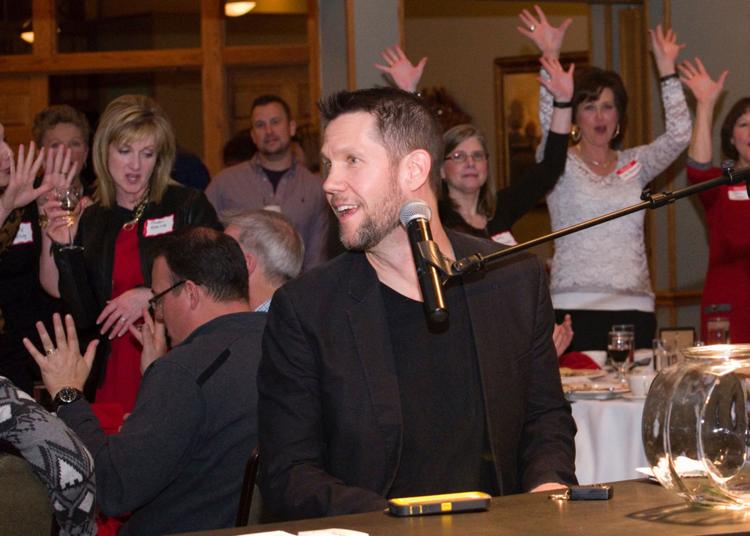 The Butler County Chamber of Commerce is ready to celebrate in style on Nov. 3 with The Dueling Pianos Show and Dinner at the Butler County Events Center.
The Fun Pianos of Seward will be on hand to entertain the audience after a great meal catered by the Eagles Nest of Surprise.
Sam Ferguson of Seward, who started the Fun Pianos in 2004, said he has been looking forward to providing a show in David City.
He sums up the evening of like this:
"We bring joy. We go and play and people smile. It seems like there is less of that these days," Ferguson said.
The dueling pianos concept started out in the 1930s in night clubs and a few decades later it was revived as more of a Rock n' Roll show. Fun Pianos, Ferguson said, has several teams of players traveling the country, bringing the fun along.
"We added comedy. We as a company were the first to provide traveling across the country. There were a few local shows doing it," he said.
"As the industry in general has gone to doing more songs and less sing along, we have maintained the classic show," he said. "We have a lot of interaction and a lot of sing-a-long and comedy that came along in the 1980s."
While the entertainers always have a show concept in mind, the audience is encouraged to make requests.
"The more we think we are going to do, the less it goes that way the audience has its own ideas," Ferguson said.
The audience doesn't have to worry about playing one of the pianos.
"You can't just sit in and do this gig," he said. "It's about entertainment."
Karla Wall, the director of the Butler County Chamber, said that tickets have been selling well but sales will continue until Oct. 30. Ferguson was pleased to hear about the acoustically designed ceiling and walls of the facility.
"We've had to move it to the big room because we've had such a big response," Wall said.
Wall said that the public is invited to visit the chamber's facebook page to find out about how to find "music notes" in local stores. The first person to find the note wins two tickets to the show.
If you go
The show is set for Friday, Nov. 3 at the Butler County Event Center. Social time begins at 6 p.m., dinner at 6:30 and the dueling pianos from 7:30 to 9:30 p.m.
Tickets are $45 for the show and the prime rib dinner. There will be a cash bar. Tickets can be purchased at the chamber office until Monday, Oct. 30. Call the chamber office at 402-367-4238.