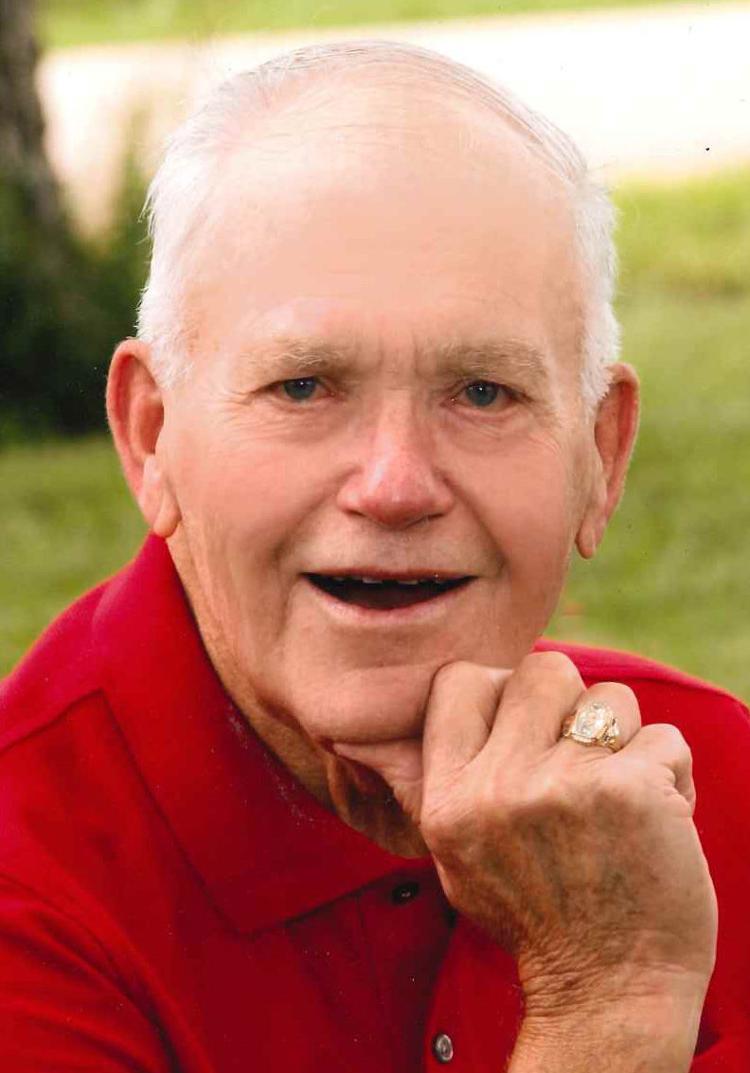 Donald Eugene Mashek passed away Friday, June 2, 2017, at St. Elizabeth Regional Medical Center in Lincoln at the age of 80.
Services will be 10:30 a.m. Wednesday, June 7, at the Seward United Methodist Church with Pastor Robert Henre officiating. Visitation was Tuesday at Volzke Funeral Home, Seward. Viewing also one hour prior to services at church. Graveside services are in Ulysses Cemetery with military services. A luncheon is to follow back at the church. Memorials have been established to the Rec Center in Ulysses.
Don was born August 4, 1936, in Seward, Nebraska to Leopold and Isabel (Alcorn) Mashek.
As a young boy, Don attended school in Ulysses and graduated at the age of 16 in 1953. He later enlisted into the U.S. Air Guard as an MP. In 1962, Don was united in marriage to Glenna K. Payne and to this union seven children were born: Jeffery, John, James, Jil-Beth, Jennifer, Janet, and Jocelyn. Early on, Don farmed in the Ulysses area. He later was employed as a security guard with Metromail, Goodyear and Bryan East and West. After Don's wife, Glenna, died, he later was blessed with a companionship with Phyllis Rosenthal-Daubendiek. Don served on the Ulysses Cemetery Board and the REC Center Board. He was a member of the Seward United Methodist Church. Don enjoyed farming, reading classifieds, loved animals, was friendly to everyone he met and was a stranger to no one. Grandkids and the sports they participated in were very important to him.
Survivors include his loving companion, Phyllis, of Ulysses; son and daughter-in-law, John and Kelly Mashek, Ulysses and James and Jeanie Mashek, Omaha; daughters and sons-in-law, Jil-Beth and Kevin Svoboda, Valparaiso, Jennifer and Wade Nienaber, Omaha, Janet and Pat Mullally, Seward, Jocelyn and Scott Turner, Holton, Kan.; 17 grandchildren; Adam and Alyssa Hans, Wyatt and Olivia Svoboda, Brendan, Holly, and Andrew Mashek, Zachary, Joshua, Nathan, and Noah Nienaber, James and Kate Mullally, Peyton and Brook Mashek, McKale and Magdalene Turner; a sister-in-law, Maxine Mashek, Ulysses, brother-in-law, Carey Payne and wife, Vivian, of Woodbridge, Va.; nieces and nephews.
Donald was preceded in death by his parents, wife of 42 years, Glenna, a son, Captain Jeffery Paul Mashek, and a brother, Maurice.
Volzke Funeral Home, Seward, is entrusted with the care and arrangements.