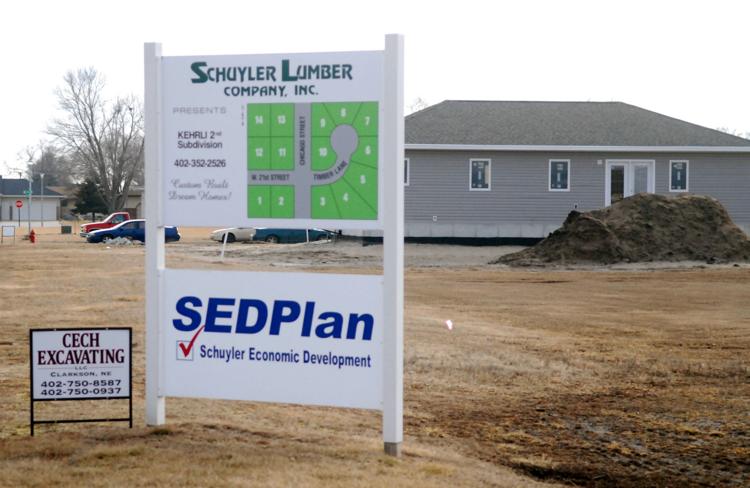 Schuyler Economic Development's Kem Cavanah has been pretty busy.
The economic development coordinator visited the local city council, school board, Rotary Club and board of public works last week to outline investments made in the community over the past decade.
His presentation, entitled "Schuyler's Momentum," is part of a pitch to renew and fund the local economic development plan.
The current economic development plan and half-cent sales tax that funds it were implemented Oct. 1, 2007, and are set to expire Sept. 30, 2021. Voters will soon be asked to extend the plan and local sales tax another seven years.
Cavanah's document — which can be downloaded at http://schuylerdevelopment.net/2017-2028-sedplan/ — identifies projects that were directly funded by Schuyler Economic Development and those that weren't, though Cavanah said the plan created an impetus for investment.
"The overall environment, the last 10 years of momentum, was not coincidental," he said.
When Cavanah first made the rounds pitching the economic development plan in 2007, it wasn't an easy sell.
"There was a lot of skepticism or uncertainty because this was something new to the community," he said.
The fact that Schuyler Economic Development is funded by sales tax revenue was one source of unease. Since its approval, Cavanah said the organization has made its meetings and expenditures open to the public.
"The way to overcome fears and concerns is to be transparent," he said.
Cavanah, with help from city department heads, organizations and businesses, calculated that in the past 10 years Schuyler has invested:
• $3.06 million in community development, including the expanded fire station, early childhood development and learning center and community garden.
• $14.93 million in infrastructure, including the Shell Creek levee, utilities and infrastructure at the Water Tower subdivisions and street projects.
• $2.18 million health care, including new equipment at CHI Health Schuyler and Cargill's Marathon Clinic.
• $11.51 million in Schuyler Community Schools, including the new elementary school and SCS Field House.
• $2.82 million in philanthropy, including donations to the SCS Foundation, Schuyler Public Library Foundation and CHI Healthy Schuyler Foundation.
• $56.67 million in business and employers, including new buildings for Dollar General, Family Dollar and Casey's and expansions or renovations at Cargill, Schuyler Coop, Frontier Coop and Nor-Am Cold Storage.
• $5.06 million in community recognition and grant awards.
• $2.5 million in downtown buildings, including the Homestead Center and eight other commercial buildings that were purchased and renovated.
• $8.06 million in new housing, including Kracl Meadows and a work force housing project.
In total, Cavanah calculated that $106.82 million has been invested in the community in a decade.
The vote on whether to extend the economic development plan and its funding source will be the first all-mail election in Schuyler. Ballots are expected to be sent out in late February and must be returned to the Colfax County Election Commissioner's Office by 5 p.m. March 14.
The plan and sales tax are contingent on each other, so one won't be enacted if the other doesn't pass.
The outcome of the election won't affect Cavanah personally; he is set to retire Sept. 30. The vote will determine if his successor will keep the balling rolling until 2021 or 2028.