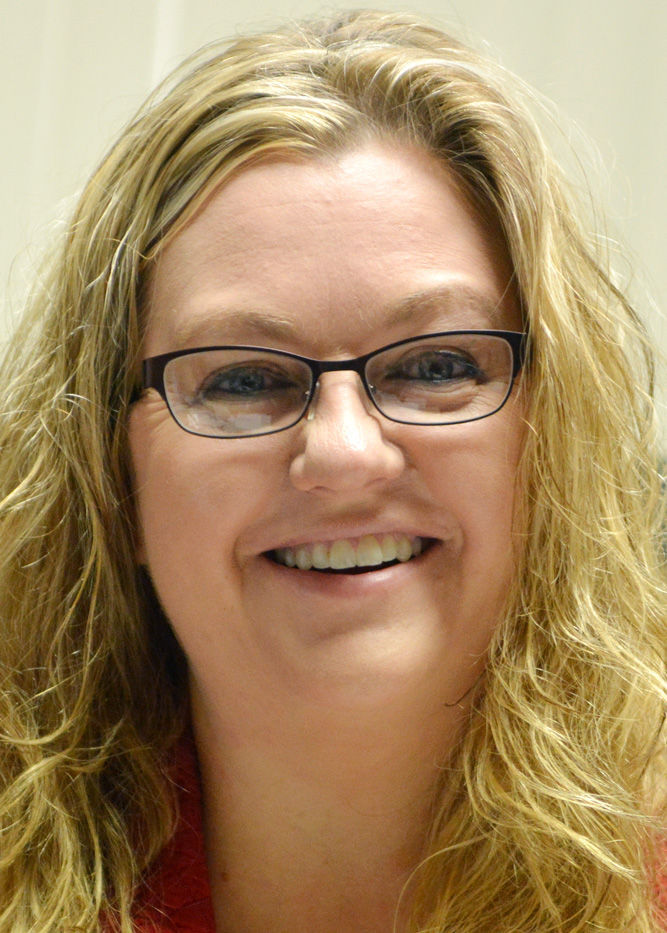 Denise Kracl continues to gain recognition for her work as Colfax County attorney.
The most recent honor came May 18 when she received the Excellence in Leadership Award from the Nebraska Juvenile Justice Association.
The award, established in 2011 to recognize those who demonstrate exemplary integrity and leadership while serving youths, families and staff members, was presented during a conference in Kearney.
"It is an honor to be recognized by people who I consider to be statewide leaders in juvenile justice," said Kracl, who has served as Colfax County attorney since late 2010.
Kracl was nominated for the award by District 5 Chief Probation Officer Carrie Rodriguez, who called Kracl "the definition of what a leader should be" while referencing her involvement in the community.
Kracl started an intervention and truancy program at Schuyler Community Schools focused on improving student attendance. This program, backed by grant and county funding, added a full-time truancy officer at Schuyler Central High School who works with roughly 50 students a year to remove the barriers that keep them out of class.
"I am working to keep children in the classroom, not in the courtroom," said Kracl, who also partnered with Nebraska Workforce Development in Columbus to create a program that replaces community service with employment training for some first-time, nonviolent offenders in the juvenile diversion program.
The Columbus native's involvement in the annual Schuyler Food and Toy Drive was also noted in her nomination.
Kracl teamed up with former Colfax County diversion officer Saul Soltero to start the program about seven years ago. Since then the program, which is backed by community volunteers, businesses, service groups and SCHS students, has provided hundreds of area families with food, toys and sanitary items during Christmastime.
She is also working with the District 5 Probation Office to create a juvenile mentoring program that brings youths and law enforcement officers together, serves on a local coalition that's addressing mental health issues in Schuyler, is president of the board at Center for Survivors in Columbus and volunteers with numerous events and programs aimed at bettering the community.
"Denise is one of those rare people that would give you the world and would not expect anything in return. She is a leader in so many ways and one day I hope I strive to be as admirable of a woman as she is," truancy officer Sidnee Pavel said in the nomination form.
At the state level, Kracl addresses the Legislature on juvenile justice issues and serves on the Nebraska Coalition of Juvenile Justice, which has a goal of improving juvenile services across the state.
Rodriguez wrote that the county attorney inspires others to get involved and make a positive impact in their communities.
"Denise Kracl has dedicated her life to serving others and because of her the world truly is a better place," Rodriguez stated.
Kracl, who was recognized in February as the volunteer of the year by Schuyler Area Chamber of Commerce, said she has a passion for working with children.
"I believe that every child should have their own champion, someone who believes that they are the greatest person in the world," she said.
Professionally, Cynthia Kennedy, who leads the community-based juvenile services aid program through the Nebraska Crime Commission, described Kracl as a "fearless leader" who is not afraid to take on challenges while also demonstrating humility.
"To Denise, it doesn't matter what degree you possess, where you come from, or who you know; she's willing to listen to your story, assist in every way she is able, and learn something new from all situations," Kennedy wrote in her letter supporting Kracl's nomination.
Showing that humility, Kracl gave the credit to others when discussing the award.
"I commend local and state leaders who recognize the importance of early intervention for children who may be going down the wrong path," said Kracl.
And they commend her.