COLUMBUS — When Nancy Lesko composed an essay about her grandfather in 1966, she ended the piece with this sentence:
"His buildings stand as monuments to him in Platte County, and they will be standing for many more years."
That statement is as true today as it was five decades ago.
Charles Wurdeman has been gone for 56 years, but his impact on the community remains clearly visible.
It can be seen at the Platte County Courthouse, Evans House, Pawnee Park's Memorial Stadium and many other structures the local architect had a hand in building.
"It's amazing when you see how much he's done," said Gail Wurdeman, another granddaughter who lives in Columbus.
The local woman, who spent time in San Francisco and Denver while advancing her professional career before returning to her hometown in 2008, didn't fully grasp the scope of her grandfather's work until just a few months ago when the family was tasked with compiling information for his upcoming induction into the Columbus Area Business Hall of Fame.
There are 10 pages of projects stretching from Fremont to Grand Island and small towns in between with his signature stamped on them.
Many of his buildings can be found in Columbus, where Charles Wurdeman began his architectural career in 1896.
"His becoming an architect was somewhat of an accident," Lesko, who passed away in 2012, wrote in the essay.
Charles Wurdeman, the son of Prussian immigrants who were among the first settlers in Sherman Township near present-day Creston, got his start as a skilled carpenter after passing on farm life.
"He was a fabulous whittler and carpenter," Gail Wurdeman said. "He made beautiful bowls and he made beautiful furniture. He would design a house for somebody and he'd do the carpentry work with it, as well."
The design work didn't come until after a trip to the 1893 world's fair in Chicago, where Charles Wurdeman chatted with a representative from the architectural program at the University of Illinois.
He enrolled in the two-year course the following year and graduated in 1896 — the same year he married his wife Elise — then returned to Platte County to begin his business.
Work was slow at first, consisting of a few small schools and homes as the country fought through an economic recession.
"Only by drawing the plans and then doing the carpentry work himself could he stay in business," Lesko wrote.
Then he got his big break in 1902 with the expansion of St. Mary's Hospital in Columbus.
With American-made cement unavailable at that time, Charles Wurdeman imported 200 barrels from Holland for the project and mixed it with crushed flint rock for reinforcement.
"The formula stood the test of time and many of his later buildings were given the same reinforcing," Lesko wrote.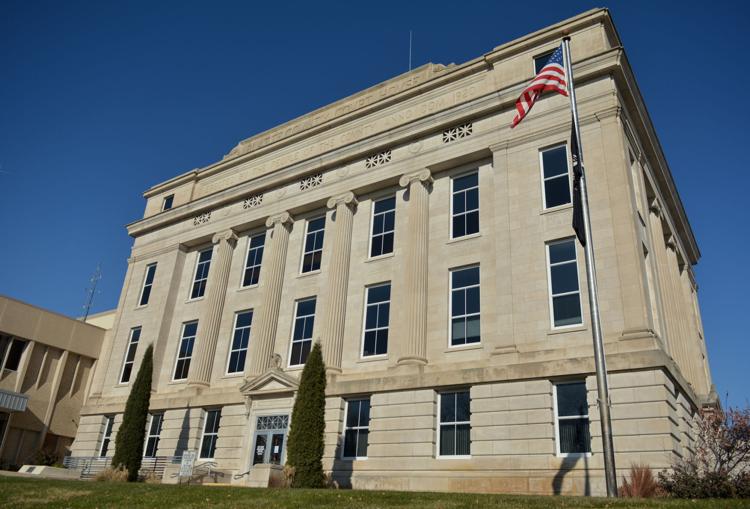 The local architect, builder and land surveyor developed a reputation for strong structures that were built to last.
He worked on businesses, residences, churches and schools across the area, including St. Bonaventure, St. Anthony and St. Luke's churches in Columbus, many of the local ward schools, the original BD Medical facility and a building at 2307 13th St., currently occupied by Wize Buys Abbey Carpet & Floor, where Charles Wurdeman had his office for 30-plus years.
Other notable projects include an addition to the Thurston Hotel, the historic Gottschalk house along 17th Street and Stenger house along Lovers Lane near Quail Run Golf Course, the former Nielsen auto dealership at 13th Street and 23rd Avenue, the original YMCA building at the southwest corner of 27th Avenue and 14th Street (where the sheriff's office is now) and former Carnegie library along 25th Avenue across from Columbus Rescue Mission.
"The list is long — really, really long," said Gail Wurdeman, who called the courthouse her grandfather's "signature" project.
Charles Wurdeman added his son — Gail's father Harold, an architect and civil engineer — to the business in 1945 and it became known as Wurdeman & Wurdeman.
In 1959, Charles Wurdeman entered semiretirement and Harold partnered with Raymond Reed to form Raymond H. Reed, Wurdeman & Associates. The company continues today as RVW Inc., an engineering and design firm with clients across the Midwest.
Charles Wurdeman passed away in 1961 in the family home at Eighth Street and 23rd Avenue. He was 90.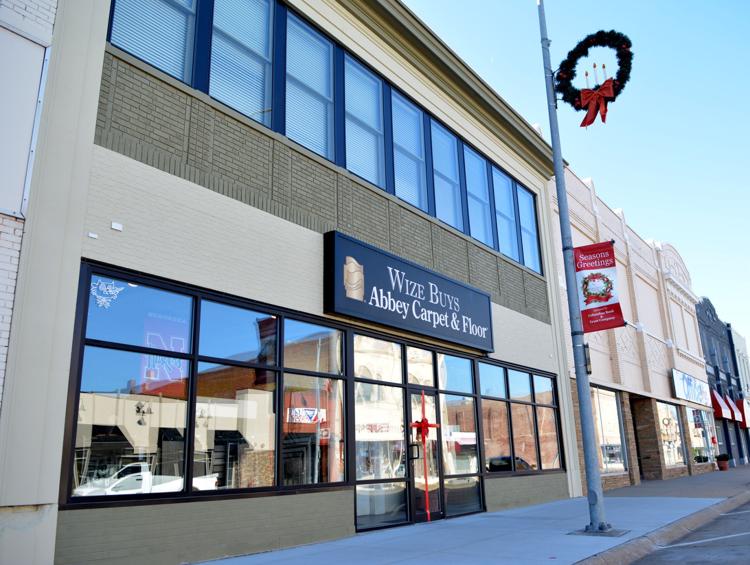 In addition to his business career, Charles Wurdeman was a 32nd Degree Scottish Rite Mason and, as Lesko described him, a "keeper" who held onto everything he ever owned.
When the attic and two garages were full, he bought the jail from the old courthouse, moved it to his backyard and added a second story to store everything from project blueprints and field reports to surveying equipment and fishing tackle.
Lesko called him a "brilliant, gentle and generous man" who worked daily until the week of his death.
She also described her grandfather as a Republican and William Taft supporter who promptly turned his hearing aid down to avoid listening to liberal politics and refused to accept Social Security benefits, saying, "The government doesn't owe me a thing."
Gail Wurdeman said he was quiet, but had strong opinions.
"He was a grand man and everybody respected him," she said. "And he was honest as the day is long."
She and other family members will be there Nov. 21 when Charles is inducted into the Columbus Area Business Hall of Fame during a banquet at the Ramada-Columbus.
It's a proud moment for them.
"I just think he did so many fabulous things for this town," Gail Wurdeman said. "And this town wouldn't look the same without him."