COLUMBUS — Lakeview and Columbus High got their final tune-ups in at conference tournaments ahead of Monday's district tournament at Elks Country Club.
The Vikings finished fifth Friday at the Central Conference Tournament at Quail Run Golf Course while the Discoverers were fourth at the Greater Nebraska Athletic Conference Tournament at Elks.
Gracie Borer and Olivia Engel earned medals for the Vikings while Morgan Bignell missed one by way of a tiebreaker. Lakeview head coach Angela Witt continues to see her team improve from week to week.
"As the season goes on, the more relaxed and confident they play," she said. "I think it showed today."
Borer fired a 97 to finish ninth and Engel shot a 100 to come in 12th. Bignell carded a 103 to finish 16th. Ella Meyer, who Witt said has shaved at least 15 strokes off her score in the three weeks she's played with the varsity team, shot a 142 to round out the Vikings' team score of 442.
Aurora's Danica Badura shot a 78 to win the individual title and York won the team title with a 382.
Schuyler also plays in the same district with Columbus and Lakeview and finished ninth Friday at the Central Conference Tournament.
Claire Martin led the Warriors with a 123. Ivana Lopez carded a 130 and Jennifer Lopez shot a 131. Maria Vega rounded out the team score with a 160.
Aspen Luebbe shot an 85 to lead Columbus with a third-place finish. The Discoverers shot 382 as a team, but head coach Anne Robertson was hoping for a better score.
"I think the girls would say they left a lot of shots out there," she said. "They would say they didn't play their best."
Emilee Rotherham carded a 95 and Emily Goc had a round of 100. Ashley Warner shot a 102 to round out the team score. Amber Sanne had the alternate score with a 113.
Scottsbluff's Shelby Poynter fired a 77 to win the individual title and the Bearcats also won the team championship with a 353.
Robertson thinks playing on their home course might have got in the CHS golfers' heads a bit.
"They might have put some pressure on themselves to perform," she said. "They played so well earlier in the week and were having fun."
The Columbus coach also thinks this could be a blessing in disguise for her team. She's telling her girls it was good to get that performance out of the way before districts.
Despite practicing every day at Elks, it's hard to formulate the pressure of a tournament format.
"Today, it was there," Robertson said.
She's confident her group will be ready to go Monday, provided the weather holds up.
"I would wager the scores will be down on Monday," Robertson said.
Witt is also confident in her team heading into Monday's B-2 district tournament, despite having defending state champion Omaha Duchesne and state qualifiers Bennington and Elkhorn in the district. Her team spent a couple days practicing at Elks this week as Quail Run cleaned up after a severe thunderstorm on Sunday.
"I feel like they're ready to play," Witt said. "Any of those girls has a great chance to qualify (for state)."
Bignell.JPG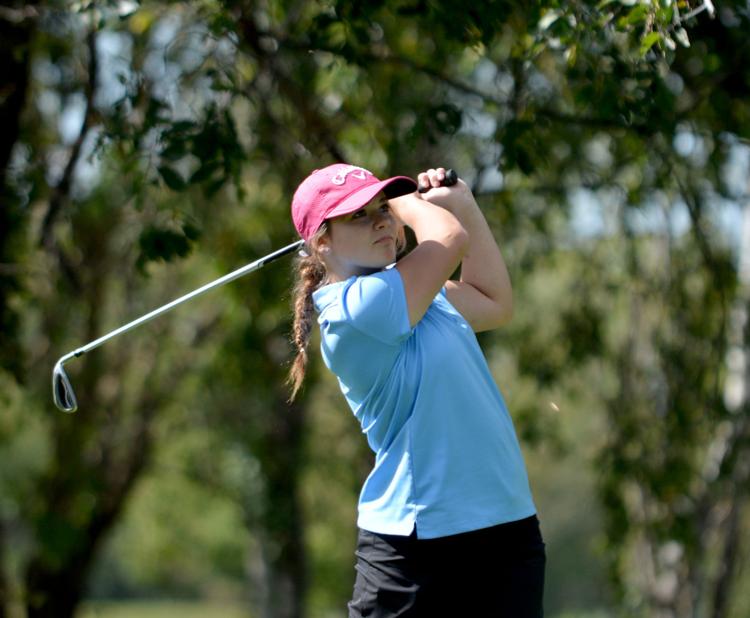 Luebbe.JPG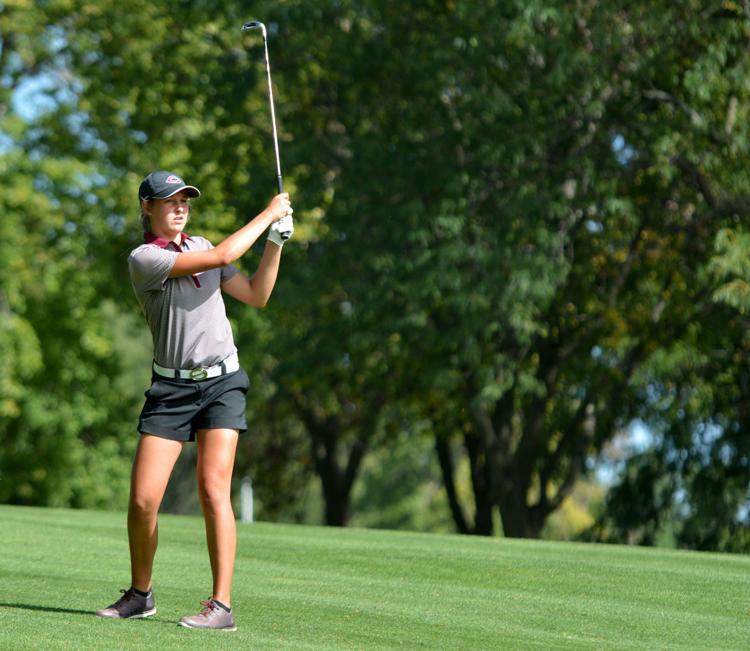 Lopez.JPG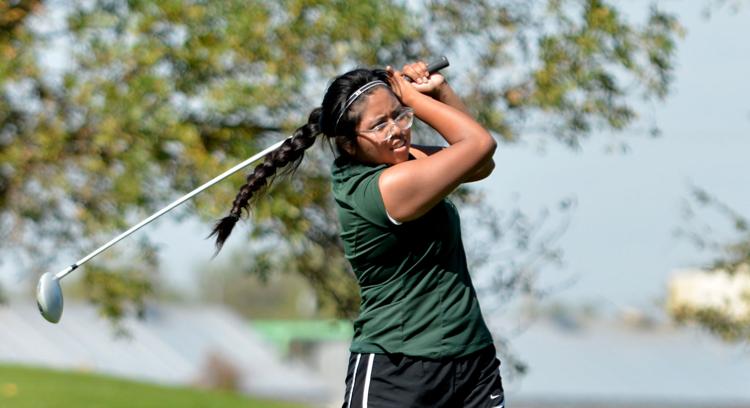 Engel.JPG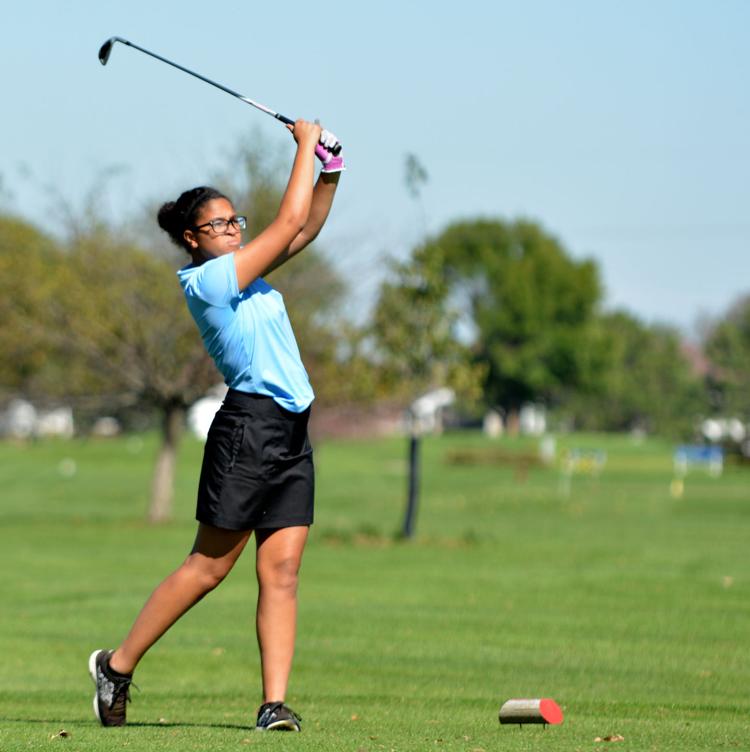 Sanne.JPG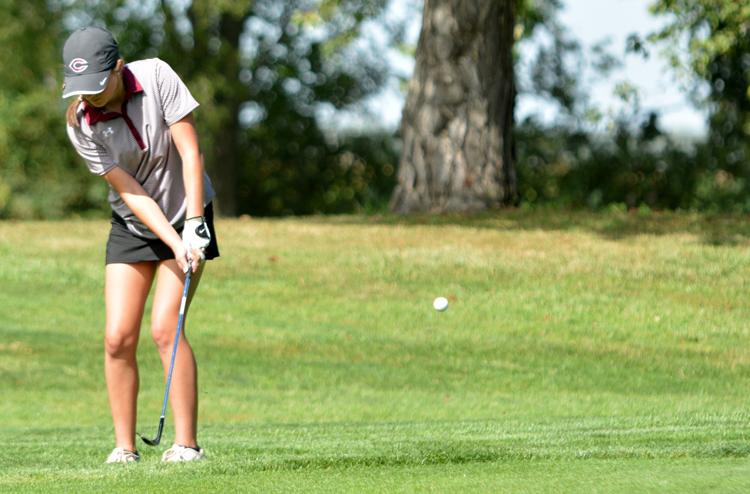 Goc 2.JPG
Borer.JPG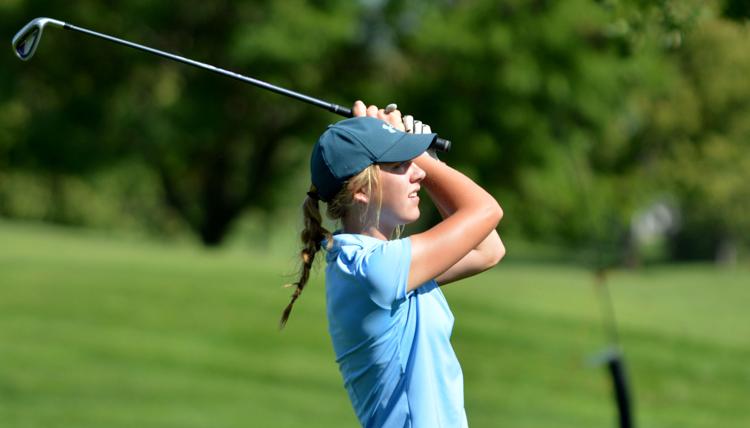 Vega.JPG