COLUMBUS — Kurt Frenzen knew his team didn't have much left in the tank.
Lakeview just overcame an 18-point deficit in a quarter and a-half to force overtime and gave up a touchdown to rival Scotus Central Catholic on the first play from scrimmage in the extra period.
So after Jacob Frenzen plunged into the end zone from a yard out on the Vikings' possession in overtime, the Lakeview head coach didn't hesitate to go for the win. He didn't want to give the Shamrocks that opportunity in a second overtime.
"We were gassed," coach Frenzen said. "I thought we probably needed to go for it at that point in time."
He put the ball in the hands of quarterback Cadge Janssen to win the game. Janssen rolled out and fired to quarterback/running back Jaden Johnson for the two-point conversion to give the Vikings a 42-41 victory over Scotus on Thursday night at Lakeview Stadium.
"I knew it was going to be open," said Janssen, who figured Scotus would be expecting a power run to Jacob Frenzen.
Only one thing went through Janssen's mind as he saw Johnson in the end zone.
"Just that we finally beat Scotus," the junior said.
No player currently on the Vikings' roster had experienced that before. Lakeview's last win over the Shamrocks came in 2013, when this year's seniors were in eighth grade.
For most of the night, it didn't seem like this would be the Vikings' year either.
After taking a 6-0 lead in the first quarter, Lakeview watched as Scotus ripped off 27 of the next 30 points.
Zack Beiermann, who rushed for 131 yards and four touchdowns for Scotus, scored on a couple of long runs and quarterback Tyler Palmer and wing back Eric Mustard added TDs for the Shamrocks.
Mustard's score made it 27-9 with 4:48 left in the third quarter. The sophomore finished with 104 yards on the ground.
Then Janssen heated up. After going 3 for 5 in the first half, Janssen completed 10 of his first 13 passes in the second half. He found Isaac Dreifurst on a fade route in the end zone for an 8-yard score. Lucas Thatcher, who ran for 75 yards on 11 carries, converted the two-point try to make it 27-17.
On the next possession, Janssen scrambled for an 8-yard TD. All of a sudden, it was a 27-23 game.
Scotus answered with a 10-play, 80-yard drive capped by Beiermann's third TD of the night. That put Scotus up 34-23 with 6:44 remaining.
Janssen, who finished with 234 passing yards, went back to work, directing an 80-yard drive in six plays that took just over a minute off the clock. Another two-point conversion cut the Scotus lead to 34-31.
"He did a tremendous job just keeping plays alive when things broke down," coach Frenzen said of Janssen's play, despite the junior throwing three interceptions.
In the closing minutes, any semblance of normality vanished.
Scotus fumbled the ensuing kickoff, leading to Janssen's game-tying 28-yard field goal with under four minutes to go.
On the Shamrocks' second play of the following drive, they fumbled again. This time Colson Kosch bailed out the Scotus offense with an interception in the end zone.
Scotus fumbled for a third time in the final six minutes of the game only for Kosch to record another interception.
After a pair of failed last-minute drives, one by each team, Lakeview and Scotus settled on overtime.
Beiermann scored his final TD of the night from 5 yards out in OT, and the rest, as coach Frenzen said, "is history."
"That goes down in this rivalry as one of the best games I've ever seen," coach Frenzen added.
Janssen said it came down to grit when Lakeview faced the 18-point, second-half deficit.
"It's just our heart and will to win the game," he said.
As Lakeview celebrated, Scotus couldn't help but feel like this one slipped away. The Shamrocks fumbled the ball six times, losing five of them.
"This hurt. It was an unconventional game and an uncharacteristic Scotus football team," Shamrock head coach Tyler Linder said.
But he gave all the credit to Lakeview for making plays when it needed them.
"They're a great ball club and they had answers when we didn't," Linder said. "You can't recover fumbles unless you're tackling well, unless you're well-disciplined and rallying to the football. Those are hustle plays by Lakeview and they did a very good job."
The win moves Lakeview to 4-2 and 1-1 in district play, while Scotus falls to 1-5 on the season and 1-1 in district play.
The Shamrocks likely have to win out for a shot at the playoffs, but Linder is still taking it one game at a time.
"These kids are resilient, they're tough and they're dejected, which tells me they care," he said. "They'll be hungry to get back to work on Monday."
Lakeview hosts Grand Island Central Catholic next Friday for homecoming while Scotus goes on the road to play Ord.
DSC_0027.JPG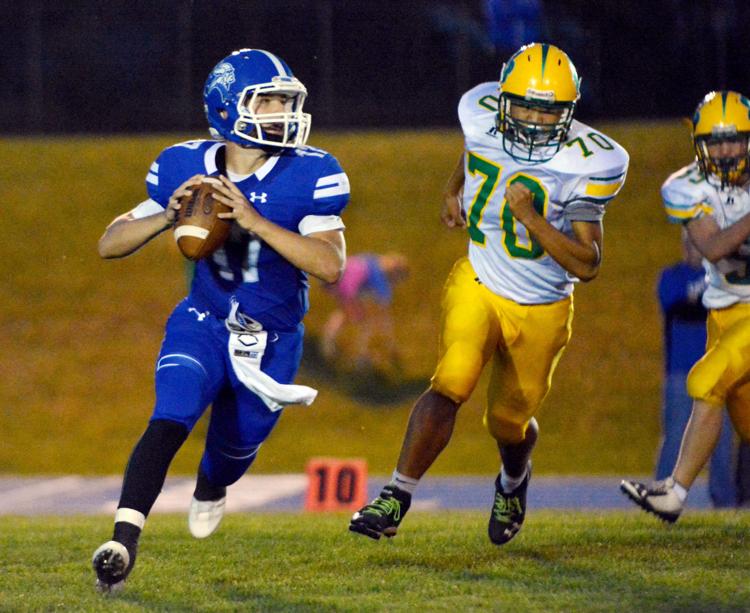 DSC_0041.JPG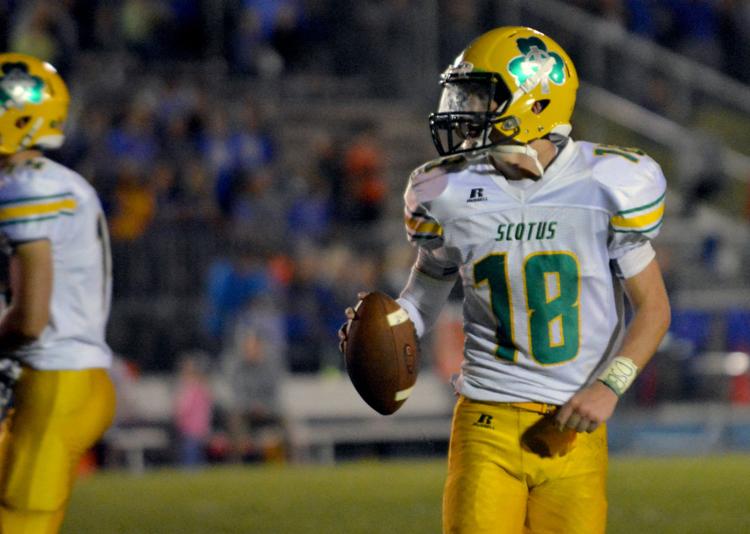 DSC_0040.JPG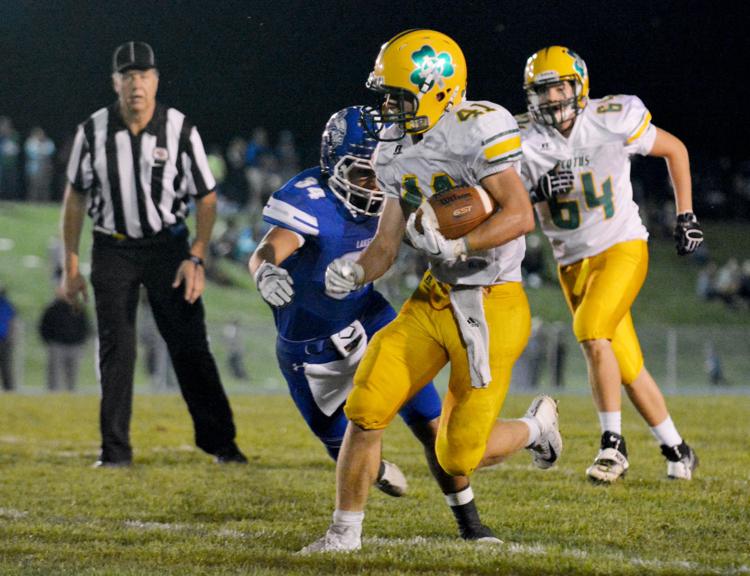 DSC_0016.JPG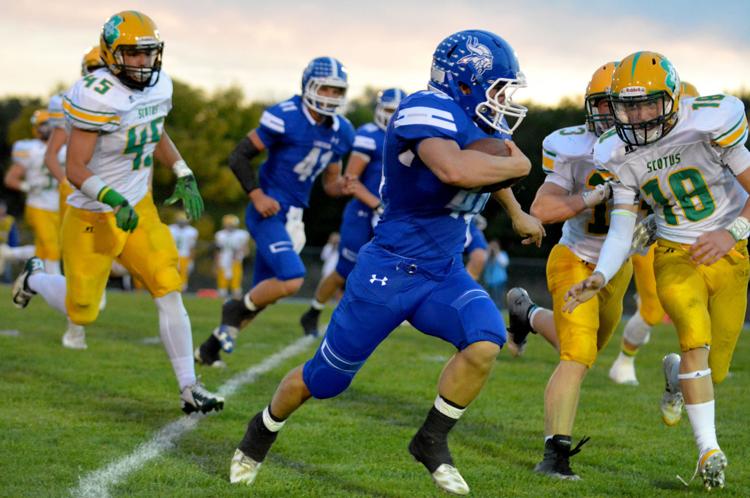 DSC_0038.JPG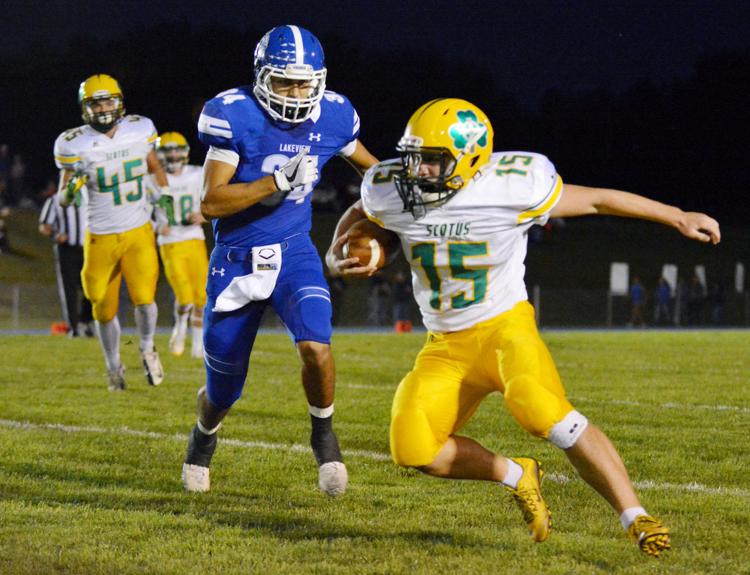 DSC_0030.JPG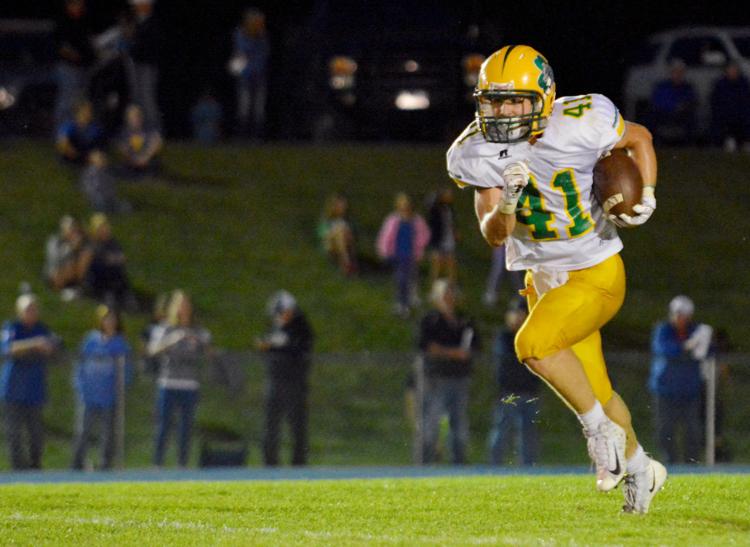 DSC_0029.JPG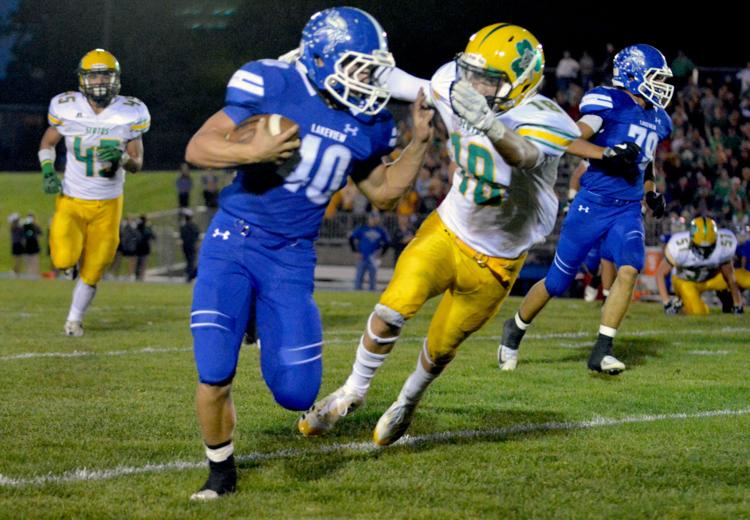 DSC_0018.JPG
DSC_0007.JPG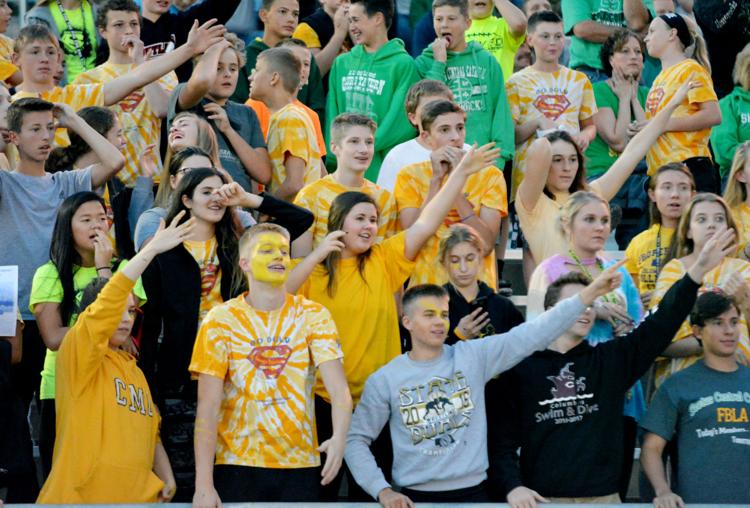 DSC_0006.JPG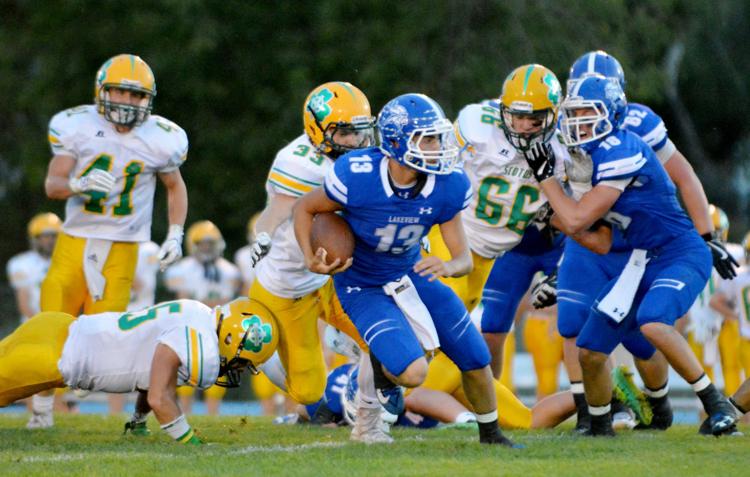 DSC_0002.JPG