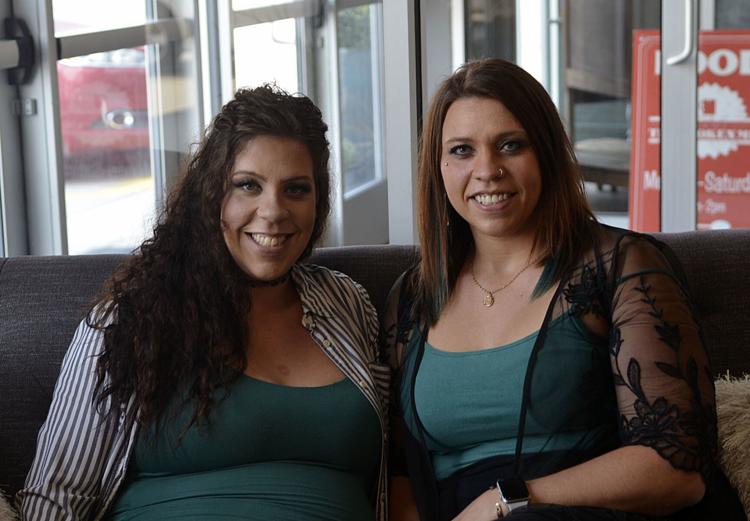 Brittany and Maddy Brewer developed their love for baking and decorating cakes at an early age. That passion has now sprung into a successful business the sisters own -- Beautifully Baked Bakery.
It's an entirely-online baking business out of Columbus, where customers order online and the Brewers bake the orders fresh.
Lead baker and co-decorator Brittany started baking with their mother, Cheryl.
"It always started out with Mom in the kitchen," she said. "She can take six different things out of the fridge, and you would be like, 'Ew,' and she would just make something amazing out of it.
"I kind of just picked up on a lot of her techniques in that, and, luckily, we have a very supportive family to be able to have a great (constructive) critic."
Lead decorator Maddy said she's always had a creative side. She credits much of this to her father, John.
"I've always been artistic," she said. "I think that comes from my dad, who has always been artistic. I've always been on the creative side. I've always had a knack for trying to make something so blah just beautiful and trying to bring people's images they have in their head to life."
The connection to their family not only influenced the beginning of their passion but also how they approach baking now.
The Brewers strive to make quality products. They said if they wouldn't feed it to their kids, they're not going to serve it to other people.
"Taste is a lot," Brittany said. "That's what is going to keep bringing people back. I'm not going to go and buy a cake that's three or four days old or that's been frozen."
The Brewers' effort on quality has led them to focus on each order individually. Each cake or order of cupcakes is made fresh once a customer places an order.
This philosophy inspired their motto, "Quality is our recipe."
Beautifully Baked Bakery offers a variety of cakes and cupcakes, including birthday, chocolate, vanilla, red velvet and even some specialty options such as blue velvet, carrot cake and cookies 'n' creme, along with many other options.
For daily orders from the menu, the Brewers said they just need a 24-hour notice.
The passion they show for their baking has led to massive success since they started back in June.
"We've been in a little bit of shock," Maddy said. "It's just exploded in the couple months we've actually been live."
The successful start has led to Maddy and Brittany creating a website for people to order baked goods - BeautifullyBakedBakery.com
Patrons can also create custom orders. For items not listed on the menu, the Brewers ask for a seven days' notice.
Custom orders can include different flavors not listed on the menu, as well as baked goods for people with dietary restrictions.
"We try to accommodate for every one of our customer's needs, whether it's an allergy," Brittany said. "That's something we ask (for) every order."
Those interested in ordering from Beautifully Baked Bakery can do so at the business' website or follow the link on their Facebook page.
The Brewers also have exciting plans for the future, including possibly opening up a storefront.
The business news you need
With a weekly newsletter looking back at local history.