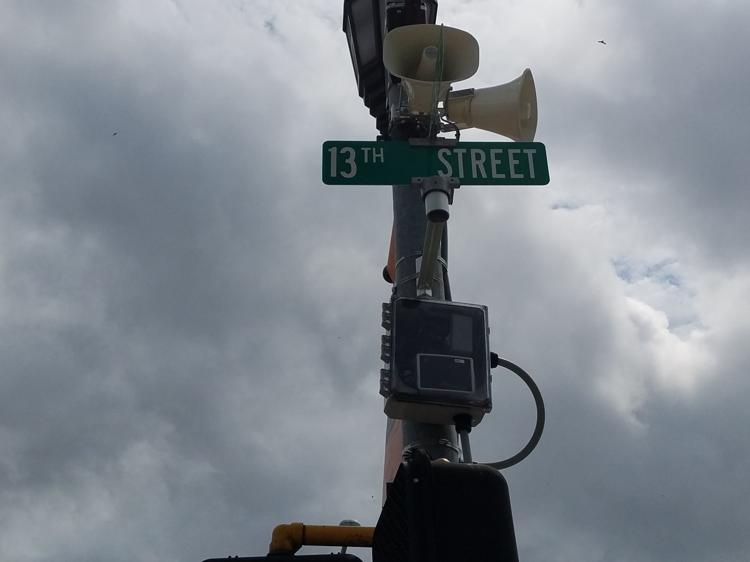 Patti Stuthman was down in Omaha finishing some holiday shopping at a large retail chain last December when the conversation with the cashier took an interesting turn.
"She was like, 'my girlfriend and I are coming to Columbus this week because people are talking about this place Urban Farm Boutique," recalled Stuthman, owner of Urban Farm Boutique. "I wanted to cry because there is so much in Columbus of people going to Omaha and Lincoln and now Omaha and Lincoln are coming to us."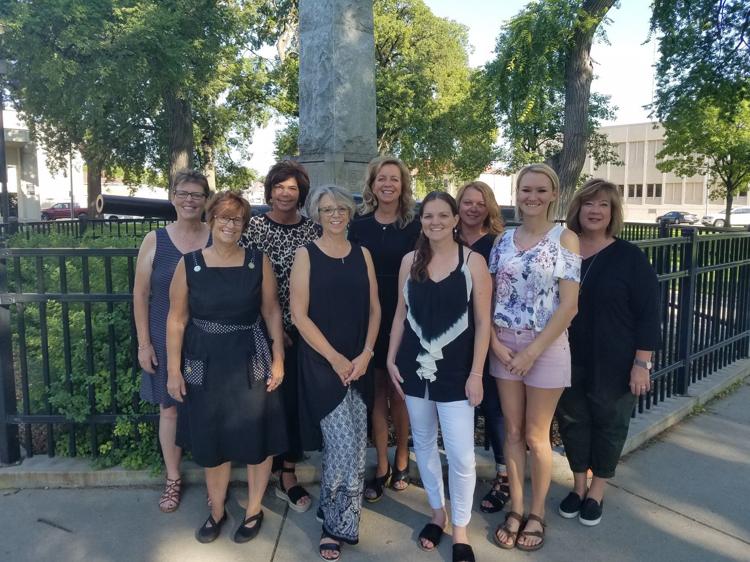 Downtown Columbus was known for being a vibrant area back in the 1970s and 1980s, however, the development of malls and then online retail hurt the local shopping district in Columbus and those across the country in later years.
But quietly there has been quite a resurgence of downtown Columbus. Many longtime business owners in the downtown district have weathered the storm, invested in their stores and seen much success in recent years. That's been complemented by several new business owners coming in, as well, and filling out the downtown area with a variety of local options and flavor. Collectively, those efforts have given Columbus a unique reputation of having one of the most exciting local shopping experiences in the state.
"We have so many people coming from the outside area," said Mary Nyffeler, owner of Treasures Boutique. "That seems crazy that everyone else thinks our downtown is the greatest thing ever and people in Columbus don't realize we're still here and thriving."
That idea, in a way, got Stuthman thinking about her store and the downtown district as a whole. So she got to talking with fellow local business owners along 13th Street about ways they could collaborate. Out of that, "13th Street Again" was born.
One could argue "13th Street Again' is a movement, though it's also a collective made so far of nearly a dozen business owners along 13th Street who buy into the concept of "strength in numbers."
Along with Stuthman, the group includes Nyffeler (Treasures) Kristi Lloyd (Seasons Floral & Gifts); Paula O'Connell and Pam Discoe (Valencia Boutique); Kristin Stock (Artzy Haven LLC); Nicole Saalfeld (Fabulous Forever and Cork & Barrel), Michaela Kuta and Barbara Duffy (Barbara Jean's); and Terri Seiler (Tapestries).
"Talking with businesses downtown, I just thought there were enough business owners downtown that we could collaborate and come up with a flyer, if you will, about all the stops and where we all are," Stuthman said.
It wasn't a far-fetched concept, as the retail shops in Columbus were already promoting one another. So after coming up with a name, which came quickly and is a nod to the new energy along 13th Street "again," the flyer was created. The initial copies boast a road map on the front indicating where to find the so-far-involved businesses, while the back features a short description about each retailer (such as an address, hours and what it offers).
The maps are available inside each store and are handed out to customers as a way to promote local businesses. The group's objective is to complement and not compete with the Downtown Business Association, with the members stressing "13th Street Again" is specifically aiming to promote retail shops. Other downtown businesses that do not offer retail don't necessarily need to be promoting shopping, they noted.
"I think what we want to accomplish is we're a lot of small businesses and we can make a bigger impact and do some bigger marketing strategies as a whole as opposed to just one of our businesses separately," Discoe said. "This is a fun group that gets ideas from each other, we all support one another."
The group meets the second Tuesday of the month at a different store, where there's a conversation, coffee and maybe a few snacks. During its most recent meeting at Treasures, "13th Street Again" members were catching up with one another and then began discussing the recently-printed map and Columbus Days, among other things. Although they all have their own business plans, it was apparent they all are invested in the success of the downtown district as a whole and care about one another. The group's formation has resulted in genuine friendships.
"Because of this group, I know all of these ladies," Stock said. "These aren't just businesses acquaintances now. I know if I am ever having an issue I can call any single one of these ladies … I've got a support team I can call."
You have free articles remaining.
Also noteworthy is that the group's members are all women, something that resonates and means a lot to them. They discussed their hopes to inspire future generations of young girls and boys to pursue entrepreneurship, noting they're encouraged by young people's interest in vintage items and buildings, as well as seeing the importance in preserving history to an extent.
All of the business owners have stores offering a variety of items. They range from unique clothing, jewelry, shoes, and accessories to flowers, furniture and home décor and arts and crafts, among others. Saalfeld, who co-owns Fabulous Forever with her sister and is the owner of Cork & Barrel, said she thinks the opening of her lounge last year has further enhanced the downtown district.
"Adding the entertainment factor to downtown is a whole other thing," she said, also noting the nearby Friedhof Building and The Oasis. "I think it's exciting. It adds really just another element to downtown."
"It doesn't feel like small-town Columbus anymore," she said.
Not that small town is bad. The "13th Street Again" group is proud of the variety of retail the downtown area now has, but takes just as much pride in the customer service provided that they said one doesn't get from big-box retailers or the internet.
"One thing you get from all of us and not online stores is the one-on-one attention," Kuta said. "We know customers by name; we know what size they're wearing in many cases. We pick things out with them in mind. We give them the personal attention that can't be compared anywhere else."
The group is starting small, but members acknowledged they have aspirations to organize and spearhead community functions that get people near and far downtown. They said they would welcome partnerships with the Columbus Area Chamber of Commerce, of which they're all members, the DBA and the City of Columbus. That's how downtown can prosper, they said.
The business owners talked about how they've had numerous customers come from as far as Lincoln and Omaha to shop. Stuthman even came across that cashier from the store in Omaha inside her shop not long after she promised she would visit Columbus.
"So when she came in the store, I took a picture with her," Stuthman said, laughing. "I was proud – people from Omaha are coming here to our town, Columbus."
These entrepreneurs assure 13th Street will be back on the map again when it comes to retail in Nebraska before long – it's undoubtedly well on its way.
"If you haven't been downtown lately, you haven't been downtown," Nyffeler said.
"We just want there to be a really fun vibe downtown," Discoe said. "We just want to see what we can do to bring that back and make it even better than it was before."
Matt Lindberg is the managing editor of The Columbus Telegram. Reach him via email at matt.lindberg@lee.net.