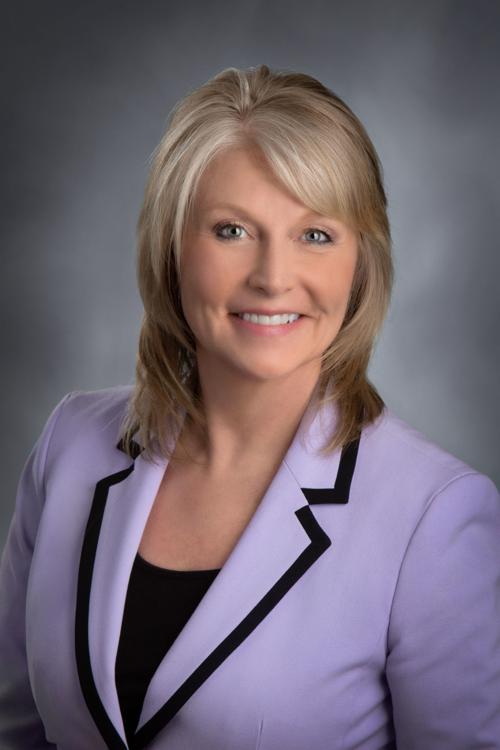 I remember Mother using those words when she described the outcome of my father's efforts to replace the kitchen windows of their farmhouse. My father was terrific at many things: Farming, parenting, being a Christian and a law enforcement officer, but he did not have the craftsmanship or attention to detail that is expected of home carpenters.
He replaced an old, double-hung window above her kitchen sink with a casement style, but it did not fit inside the unfinished space well, and air would whistle in between the sash and frame. Dad promised to fix it, but he never got around to it. When we kids asked about it, Mom would say, "Oh. It's good enough."
We could tell she longed for those kitchen windows to be trimmed and tight, especially when her sisters dropped in for a visit or the pastor came for coffee. There's something about a woman's pride in her kitchen, but Mom was quick to move company into the dining or living room, away from what she didn't want them to see.
What does this have to do with Columbus?
Well, I look around our community, and I see so many wonderful assets we residents enjoy: a hospital that is among the best in the region; a new high school standing strong; and a stellar YMCA in between both facilities. There are new apartment complexes and housing developments and options available to our elderly residents.
Drive 23rd Street from east to west, and you'll find more than one dozen businesses and restaurants newly open, relocating, or reinventing themselves, even amid the pandemic.
For sports enthusiasts, we have a wonderful soccer complex and practice grounds, football stadium, and softball and baseball fields accessible to those learning the sports and those who play annually in leagues. There are walking trails, frisbee golf and traditional golf course options.
I drive past the new fire station every day on my way to work. While some have commented on its size - as if a smaller facility would have been "good enough," I am proud of the message it projects. It says, "We protect the homes and businesses here."
Inside, there are training rooms to ensure our firefighters are well prepared. There are rooms for them to live away from their families, in order to help ours at any time. In addition to the fire trucks we sometimes see barreling to a destination, there are Hazmat and dive teams' trailers which have been used as recently as the flood of 2019 to rescue many.
Driving through downtown, you will likely pass the new police station. It's modern front entrance with a bronze eagle and badge hanging inside the glass windows promises you will find protection there; and you need only to meet one of our law enforcement officers to know he or she is as friendly and trustworthy as your neighbor next door, while being tough to enough ensure our life here is peaceful.
These latter two facilities, built with funding from a one-half percent sales tax approved in 2016, will be joined by a new cultural arts complex described on the Columbus Community Connection website, https://buildingtogethercolumbus.org/. Imagine a new library, art gallery, children's museum, coffee shop, community gathering space and city hall located in one complex in the center of downtown, revitalizing the heart of our community.
Author Margaret J. Wheatley once said, "There is no power for change greater than a community discovering what it cares about." May you join me in caring about the arts, a cultural community space for all ages, and completing a plan for bettering our lives which began in 2016.
As a former, fine arts major married to a commercial artist, I am so excited to one day take my grandchildren there. Our children, the young professionals who have moved here or returned home, as well as those of us who have a passion for the arts and cultural offerings, deserve this next addition to our community. We are definitely "good enough" to have a place like this available for learning and communing together.
In fact, study after study shows cultural centers make a community more inviting and are a good recruitment tool for attracting potential employees and their families. A 2018 survey by Americans for the Arts showed 86 percent believe culture and arts facilities are important to local business and the economy, and 90 percent believe cultural facilities improve the quality of life residents enjoy.
Your vote "FOR" on Nov. 3 will give the City the go-ahead to issue bonds for its construction, paid back with the same one-half percent sales tax already in place. There won't be any additional cost or tax to us. We will simply have the opportunity to use the facility to better ourselves and show visitors, tourists, and our relatives one more amazing asset in the Columbus area.
The alternative of merely updating the current library and leaving things as they are is not "good enough" for me, and I hope it isn't for you either. It would be a cold whistle of air through an unfinished window frame.
Jeanne Schieffer is the president of the Columbus Area Chamber of Commerce.
The business news you need
With a weekly newsletter looking back at local history.