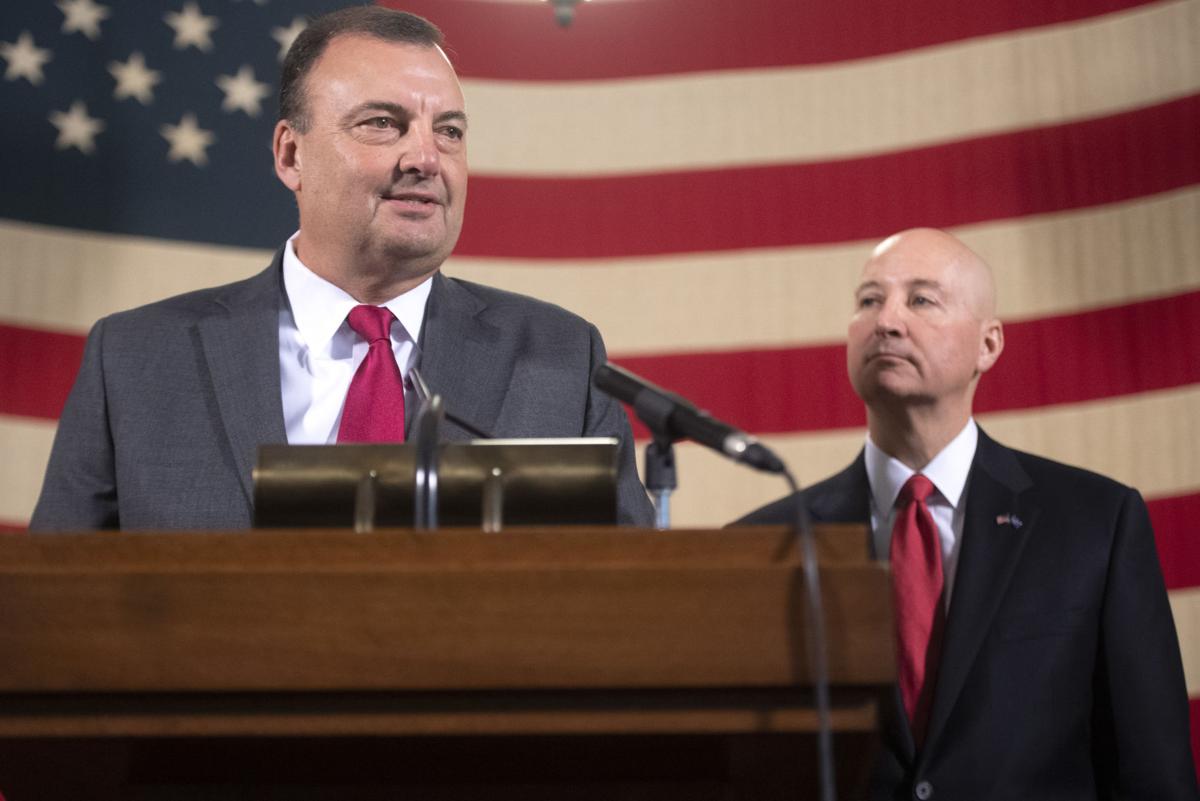 Nebraska is positioned to emerge from the COVID-19 pandemic in better economic shape than most states as it confronts challenges of attracting and retaining a skilled young workforce, Nebraska Chamber of Commerce President Bryan Slone said Thursday.
Slone focused on future opportunities at a state legislative forum conducted remotely in conjunction with the Lincoln Chamber of Commerce.
"The name of the game is whether we can attract 18- to 34-year-olds" to fill jobs created in Nebraska in the private sector, Slone said. 
Nebraska "seems to be coming through" the ongoing pandemic with "a surprisingly stable revenue base (and) is going to come out better than most," he said.  
Slone gave credit to the Legislature for "a very nice job" in setting the table and said Gov. Pete Ricketts' decision not to issue a "stay-in-place order" as many other governors did as the virus spread was "a very smart move."
The Legislature in its final days in session in August approved additional property tax relief, enacted a new economic development tax incentive program and pledged $300 million in future state funding to attract a proposed $2.6 billion development project at the University of Nebraska Medical Center in Omaha.
Before that, senators applied the state sales tax to internet sales, Slone noted, in a move that "created a level playing field" for Nebraska's Main Street businesses.
Meanwhile, Nebraska banks moved out front nationally in processing paycheck protection loans that helped stabilize the state's virus-infected economy, he said.
"We did get hit hard" in some areas of the economy, Slone noted, but "Nebraska is going to come out better than most."
Looking ahead, he said, child care "will be a significant issue" and the economy is likely to be changed by an estimated 10% to 20% shift in people continuing to work at home.
A pro-growth agenda for the future would include "a competitive income and sales tax system," improvements in infrastructure and enhanced quality of life, Slone said.
Jim Smith, president of Blueprint Nebraska, described its 2030 vision as creating "the most welcoming Midwest state for youth, talent, investment and commerce and a national model for continuous growth and prosperity."
"A virtual workforce is becoming commonplace," the former state senator noted, and that will require new investment in broadband connectivity and enhanced 5G coverage.
Smith also pointed to the need to "realign Nebraska's tax strategy."
A report requested by Blueprint Nebraska has proposed reducing individual and corporate income taxes while broadening the state sales tax base to include a range of services. 
Blueprint Nebraska was created to propose a statewide economic development plan and has been headed by Smith, who as a state senator was chairman of the Legislature's Revenue Committee.
Wendy Birdsall, president of the Lincoln Chamber of Commerce, said community colleges will be "a crucial partner" in helping create a supply of skilled workers needed to build and sustain Nebraska's economy.
Paul Illich, president of Southeast Community College, said SCC is about to open a new facility in Lincoln that will help educate and train "a skilled, qualified workforce in health sciences."
The SCC campus in Milford and its new learning center in Falls City are preparing other students to enter the skilled workforce, he said.
"We need to meet employer and community needs in Southeast Nebraska," Illich said.
Slone said community colleges can be "game-changers for us."
The forum provided an opportunity for state senators and legislative candidates to deliver brief remarks.
The Chamber is holding virtual legislative forums throughout the state. 
Concerned about COVID-19?
Sign up now to get the most recent coronavirus headlines and other important local and national news sent to your email inbox daily.