Nebraska has promoted itself as the state "not for everybody," but Mario Zuchovicki and Brad Barrs were willing to give up the sandy beaches and warm sunshine of Florida and found out Columbus is for them.
The two men in the last year joined the team at Vishay Intertechnology Inc., 1122 23rd St. in Columbus, a global manufacturer of discrete semiconductors and passive electronic components (resistors, inductors and capacitors). Zuchovicki joined Vishay as its senior vice president of the Dale resistors division last June, while Barrs came on as the senior director of the Dale resistors division in January. Both men said their relocations have proven to be wise decisions.
"It's windy here," Barrs said, with a laugh. "But the people are super friendly; you make connections every day in a small town. And here, everything is five minutes away. I'm arriving 20 minutes early to every appointment."
Zuchovicki shared a similar sentiment.
"One thing I'm really amazed by is how much beer they can drink," Zuchovicki said of Nebraskans, laughing and noting he joined Elks Country Club because he and his wife love to golf. "The people here in Columbus are phenomenal. There are so many fun people … and it's nice to see how people are open to different cultures here."
In his role, Zuchovicki is responsible for four locations in the United States, three large plants in Juarez and a plant in Israel. He oversees all operations functions, including manufacturing operations, purchasing, planning and engineering.
Although he called Delray Beach, Florida, home for some time, Zuchovicki is no stranger to traveling? or the Midwest. He was born in Argentina and eventually moved to Mexico City, Mexico, where he went to college and met his wife. His successful career in manufacturing has taken him all over the country, such as to Michigan, Texas, Wisconsin, Iowa and multiple stints in California.
"It has been a journey moving around," he said, noting he has a grown daughter who still lives in Florida and another with lives in the Chicago area.
He was working for a company out of New York while still living in Florida when the opportunity at Vishay came about.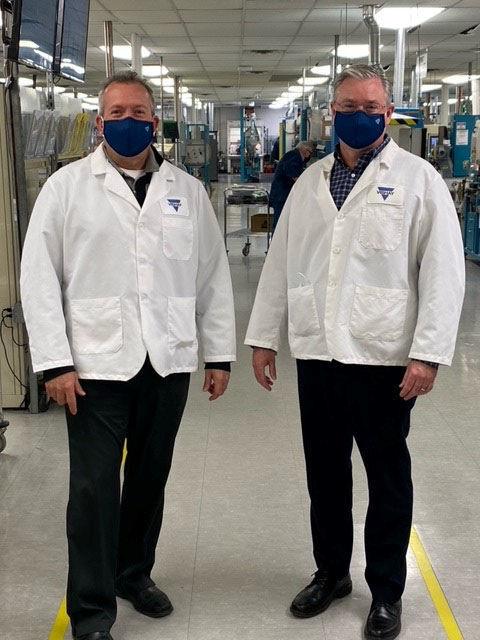 "Why would I move from beautiful Florida to beautiful Columbus, Nebraska?" Zuchovicki said. "Vishay is a company with great values."
Barrs echoed those thoughts about Vishay.
"Vishay is a fantastic company," said Barrs, who oversees manufacturing operations for the same sites as Zuchovicki. "The product line is very diverse, the company is strong; it's a very exciting place to work."
A native of Columbus, Georgia, Barrs said the move also allowed him to make good on a promise to his wife to move back to a small town. She lived in a small town growing up and they still go back to visit family, so small-town living is something they greatly appreciate. He and his wife have a grown daughter and son.
"I'm from Columbus, just not this one," he said, with a laugh. "We were ready to get out of Orlando and we're loving every minute of it here."
Barrs brought with him years of experience in electronics and manufacturing. He spent half his career working for Panasonic, helping produce batteries, microwaves and more. He was also enticed by what Vishay had to offer.
"The thing that is unique is we have market-leading products here," Barrs said, noting how Vishay's products contributed to NASA's Perseverance rover successfully landing on Mars earlier this year.
The two men already have had a great impact on the company.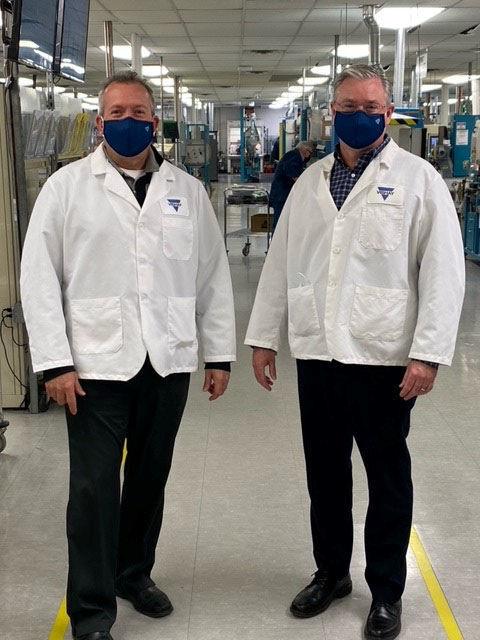 "Mario and Brad have imparted a leadership approach built upon trust, continuous improvement and growth. There has also been a renewed importance on our employees and community," said Matt Niedbalski, director of planning for the Dale resistors division of Vishay. "Mario and Brad recognize that employees are very important to our success. Vishay values and respects our employees, and this approach has made Vishay a very positive and enjoyable place to come to work."
Kate Stump, director of human resources Dale resistors division at Vishay, said they have brought even more great leadership to the company and Columbus.
"It has been great to have Mario and Brad as part of the Vishay family. We are always excited to bring in talent from all parts of the country to our great community of Columbus," she said. "They are essential to building Vishay's community involvement and diversity within our company. Their leadership and drive for the continued success of Vishay is contagious!"
Zuchovicki and Barrs are making the most of their time in Columbus. Zuchovicki said he and his wife love to golf and experience the local restaurant scene. Barrs and his wife love to hike and fish, among other things, so they're enjoying the rural lifestyle.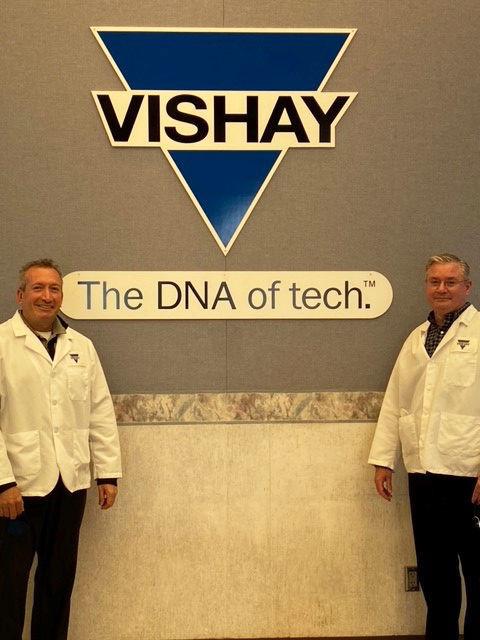 Both men said they've found that Columbus has a lot to offer and that they can get their fix of big cities by traveling to nearby Omaha or Lincoln on occasion. Theysaid they plan to be active community members by getting involved in various initiatives, something that is common practice among Vishay team members.
Columbus Area Chamber of Commerce President Dawson Brunswick said Zuchovicki and Barr relocating to Columbus says a lot about the company and the city itself. 
"The success Vishay has had in attracting talent from across the nation and globe is truly a testament to the Columbus community," Brunswick said, noting the opportunities available and proximity to other major communities make Columbus an attractive location for businesses and employees to consider. "When businesses such as Vishay grow in Columbus and employees continue to relocate to Columbus for work, it shows that the Columbus community is worth investing in and living in."
Matt Lindberg is the managing editor of The Columbus Telegram. Reach him via email at matt.lindberg@lee.net.