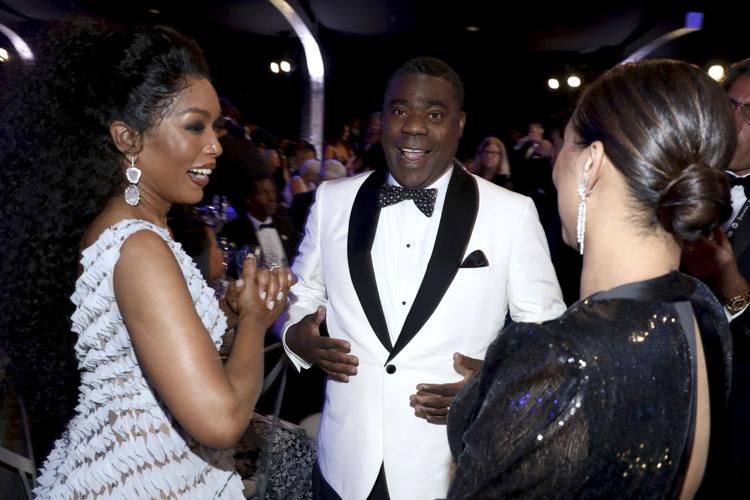 Many of the stars mingled among each other in the Shrine Auditorium during a commercial break at the SAG Awards.
Actress Glenn Close was backstage having a chat with Angela Bassett and her husband Courtney B. Vance. Close smiled and placed her hand on Bassett's shoulder as the three broke into laughter, about 10 minutes before Close won an award for best female actor in a leading role.
While dinner music played, Tracy Morgan walked between tables with his wife, giving handshakes to several attendees. The cast of "Crazy Rich Asians" stayed put at their tables
Meanwhile, Viggo Mortensen and Emily Blunt in separate moments rushed back to their seat to catch Tom Hanks present Alan Alda with SAG's Life Achievement Award.