Kyle Napier hit two big buckets, Tylen Jakub had another and the Aquinas Catholic boys held off rival Columbus Scotus for a 62-49 win in the regular season finale on Friday.
The Monarchs had a five-point lead at the start of the fourth when Napier scored at the rim, hit a 3 and Jakub hit another. Davis had a field goal as well and went 6 for 6 from the line as Aquinas was 7 for 10 in the final eight minutes.
Napier finished the game with 22 points and Davis scored 21. 
The Monarchs trailed by five points after the first quarter but tied the game at 22-22 by halftime. The Shamrocks tried to keep pace but only managed to score 27 in the second half. 
Aquinas also lost to Grand Island Central Catholic 65-31 on Feb. 16. The Monarchs end the regular season with a 10-12 record and opened subdistrict play Tuesday at Wahoo against North Bend.
East Butler and Shelby-Rising City were tied at 14-14 after the first quarter when SRC scored 35 of the next 48 points over the course of the second and third quarters for a 56-37 win on Friday.
The Huskies shot 7 of 17 from behind the arc, dished out 10 more assists and finished with eight fewer turnovers. 
Collin Bouc led the Tigers with 15 points, and Gavin Dutton-Mofford scored 14 for the Huskies. 
East Butler finished the regular season with a 10-11 record while SRC ended 11-11. Shelby-Rising City played Fullerton in Greeley on Tuesday in the subdistrict tournament. East Butler faced Omaha Christian Academy in Mead on the same night.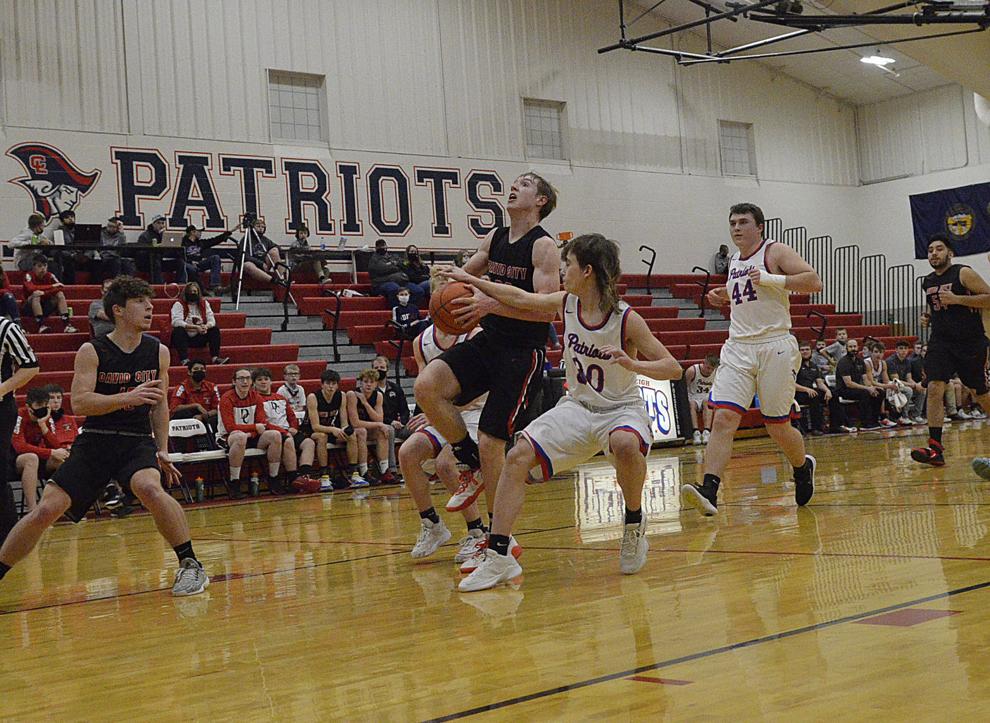 Clarkson/Leigh finished with three players in double digits in a 61-38 victory over David City in Clarkson on Friday. 
The Scouts only trailed by three points at the end of the first quarter but saw its offense stall the rest of the game. The Patriots went on a 35-17 run over the next two quarters to take control. 
Clarkson/Leigh sophomore Kyle Kasik led all players with 18 points. David City sophomore Caden Denker added 14.
David City played Wahoo Neumann at Wahoo High in the first round of the subdistrict tournament on Monday.