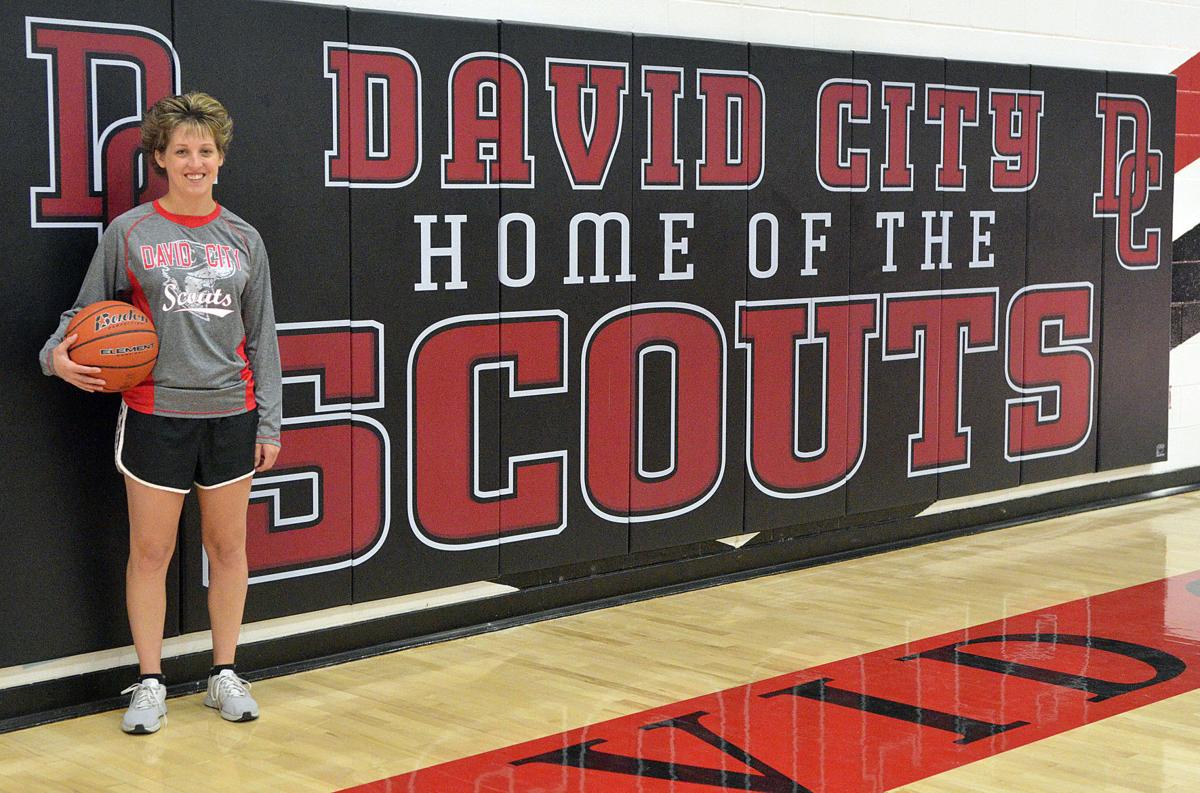 That was Beth Bohuslavsky's record during her time as Seward High School's point guard from 2009-2012. 
During her high school career, she won four state titles, scoring 122 points in just the postseason. 
She was also an All-Nebraska First Team selection for all classes as a senior and an All-Nebraska Class B First Team selection.
She averaged 12.5 points and six assists per game as a senior.
Now she takes on a new challenge, this time as coach of the David City girls basketball team. 
Bohuslavsky will hope to bring some of her success to a program that hasn't had a winning season since 2015 and hasn't been to playoffs since 1994. 
Her basketball journey started when she was in second grade playing above her age level. Her father was the coach of the fourth grade team in Seward.
"I was fortunate that my dad was a basketball coach," Bohuslavsky said. "He kind of started the youth program. He always took me to practice and tournaments and I was able to practice with them.
"I was able to start playing in the games in second grade and eventually, when I got to be a fourth grader, I was able to start playing at my own age division and was able to excel that way."  
Her dad coached her throughout elementary school, leaving an impression on Beth that perhaps coaching was in her future as well. 
"I think at that young age, you probably don't think of (being the coach's kid)," she said. "You probably don't view him as a coach, you kind of view him as a dad.
"I'm probably a little biased here, but I would say at the younger age he was probably harder on me than the other kids. But I'm also thankful for that because I think that kind of molded the work ethic I have today and also the skills. He molded me to be a perfectionist at whatever skill, and I think that helped me become who I am today." 
After high school, Bohuslavsky went on to play at Fort Hays State University (Kansas) where she won 99 games from 2013-2016. While at FHSU she received all-conference honors on numerous occasions. 
After graduation, she became a graduate assistant, and later got a job teaching at the local high school where she coached the freshman team for two years. 
Even while playing, Bohuslavsky was still thinking about the possibility of coaching. 
"I thought I would be a college coach, but then a teaching job came open and I really fell in love with teaching," she said. "Right then I knew if I was going to coach it would probably be at the high school level." 
Part of the reason Bohuslavsky cited for wanting to be a coach was the accomplishments she had at the high school and college level. 
You have free articles remaining.
"I think it's the success that I've had," she said. "I was a very successful person in high school and probably not many high school athletes will ever do what I did. I just want them to know that being successful is fun and to help them learn how to be successful - the qualities it takes to be successful." 
Last year was Bohuslavsky's first year at David City where she was the coach of the reserve team. 
After former head coach Nathan Wall took the position at Aquinas Catholic, David City approached Bohuslavsky about the varsity vacancy. 
"At the time I didn't know if I was ready to be a head coach," she said. "The administration came to me and we had some conversations, and then I decided it was something I wanted to pursue."
Last year David City went 6-16. 
Next year's team returns the leading scorer, Lauren Vandenberg, and the third-leading scorer, Nelly Behrns. 
David City lost three seniors including starting point guard Macy Svoboda, who led the team in assists and was second in scoring.  
Despite those departures, Bohuslavsky said she is looking forward to the coming year. 
"I'm excited," she said. "I think we bring a lot of experience back from last year's team. We have to fill in the key holes that we lost, the point guard position and then just filling in the role players and making sure everyone knows their role for the team."
She continued by saying that David City's success could depend on how well the team buys into the new system.
"I think the team can do a lot of good things, we just have to make sure everyone is on the same page and everyone knows their role and we build off of what we did last year," she said.
"There's going to be some changes, obviously, and it's whether the kids want to buy in and do those changes. If we are able to do those changes, hopefully we can capitalize and start our way to having a successful program."  
Bohuslavsky said she prefers to play an up-tempo style of basketball with pressure defense. It's the style of play that she experienced through high school and college. 
Not only does Bohuslavsky hope to have a positive impact on David City's basketball program, but hopes the skills she teaches will carry on after her athletes are done playing the sport.
"I like having an impact on those girls and being a role model," she said. "Hopefully I'm teaching them traits that not only that they can use in basketball, but also to be great young women leaders that they're able to use the skills in their future, when they become adults in their jobs help them to have a successful path to their career." 
One specific idea that Bohuslavsky is trying to implant is the idea of control. 
"Control what you can control," she said. "The three things that I really strive on, and I'm kind of pushing in our program right now, is we can control our attitude, you can control your effort and you can control how great of teammate you want to be. You're not going to make every shot and we can't control that, but you can control your emotions on how you miss that shot or how you make that shot.
"I think those are the three things that I really believe. With your attitude it comes down to, you're going to have a great attitude when things are going well. But what is your attitude when times are tough and when things don't go our way. Are we still going to play with our heart and the passion?"