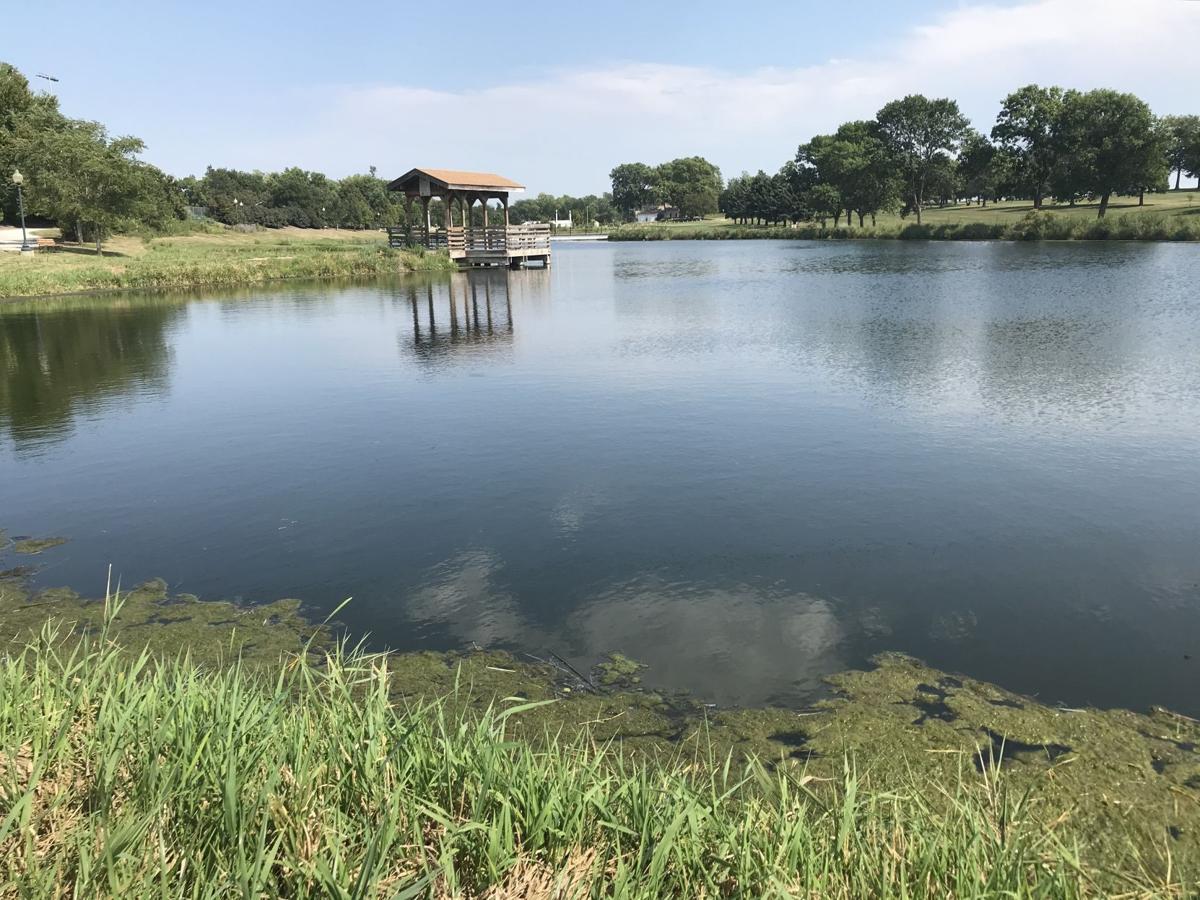 David City fishermen can expect to catch-and-release bass and bluegill in the coming months at David City Park Pond.
The Nebraska Game and Parks Commission plans to restock the pond with bass and bluegill in September.
"The fish that are desirable – bass, bluegill – have kind of died back over the years because of lack of attention. It's just a natural occurrence; They won't reproduce enough to replace themselves. We just need to build it back up," Game and Parks Commission Aquatic Education Specialist Larry Pape said.
The restocking will not cost the City anything, Pape noted.
"This is something that the Game and Parks Commission does because these are a public resource," Pape said. "These fish are all paid for by fishing permit dollars. So, people who buy fishing permits are the ones who pay for this service."
Pape said the City of David City reached out to him in the spring to do something about the degrading fishing conditions at the pond.
"We felt that we had some undesirable fish taking over," David City Mayor Alan Zavodny said. "A lot of a bullheads and there are some goldfish in there."
Zavodny said the commission came and took a look at the pond earlier this summer.
"Initially they thought they were going to have to put chemical in and just kill and restart it. But I think they feel that if we stock with bass, they will feed on the bullheads and actually be able to take care of it naturally," Zavodny said.
This won't be the first time the Commission has restocked the pond for bass and bluegill.
"I had stocked bass and bluegill in 2014," Pape said. "We've stocked trout and catfish on an annual basis, every year for the past 20 years, basically."
Sometimes, he said, a pond is big enough that bass and bluegill will reproduce enough on their own, but the pond at David City Park just isn't one of those. In September, Pape said he plans to move adult bass and bluegill to the pond from a resource near Lincoln.
"That'll do two things. One, it'll give an instant fishery – there's not going to be a lot of them, but it'll be something people can catch. And the second thing is those fish, in the spring during their spawning period, will be available to go ahead and spawn if conditions are right," Pape said.
Pape said visitors should observe a catch-and-release policy on bass and bluegill at the pond for the next three years as the Commission works on rebuilding the fishery.
"For the next three years, for sure, we're going to be stocking bass and bluegill fingerlings or fry, whichever, in like July. In case those fish don't do enough reproduction, we're just going to put some that we have from our hatchery system and those usually come in July," Pape said.
For now, Pape said, the Commission is just asking for people to observe catch-and-release. If necessary, however, he said the Commission will put a rule in place.
"The catfish and trout we put in there, we put them in there for people to catch and keep, so those are two species they can take home if they wish," Pape said.