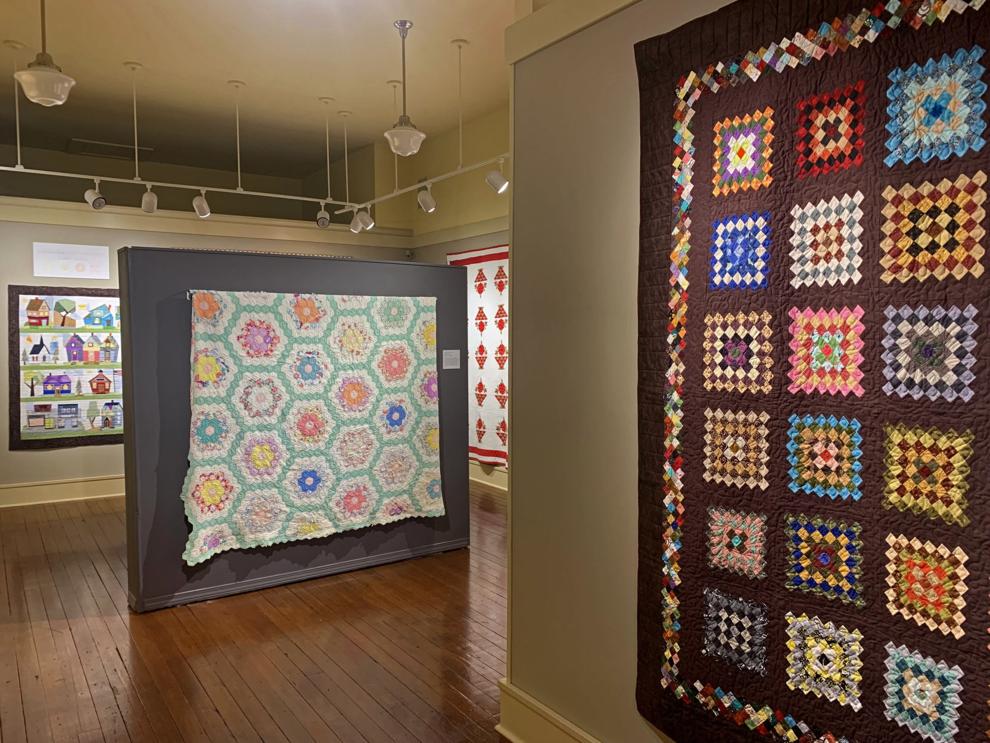 The Bone Creek Museum of Agrarian Art has opened its first art exhibit of quilts.
"Only once before have we exhibited a single quilt, which was part of a different project. So never before have we done a full show like this," Bone Creek Museum Curator Amanda Guenther said.
Bone Creek Museum Collections and Office Manager Gabrielle Comte said the previous quilt was exhibited before her time, but as far as she knows it was made from milkweed.
"Other than that, we've never exhibited strictly quilts here before," Comte said.
Comte said the idea of doing a quilts exhibit was first brought up by interested members of the Bone Creek Museum of Agrarian Art Board of Directors.
"The more that Amanda and I researched quilting -- neither of us were very familiar with it at first -- it became very obvious that it was an important art form, especially for farm wives," Comte said.
The Community Quilts exhibit opened on Sept. 2 at the Bone Creek Museum, 575 E St. in David City. The exhibit -- which will remain through Nov. 14 -- features 11 quilts.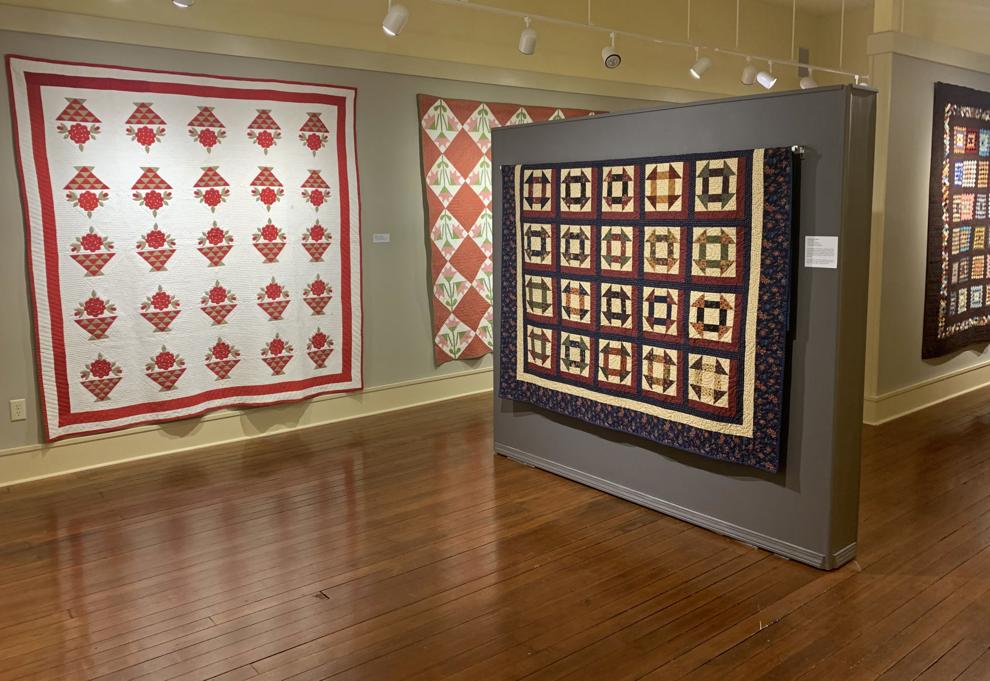 "Four of those quilts are 19th century applique quilts from the International Quilt Museum in Lincoln," Guenther said. "The others are quilts that have been submitted by Butler County residents. Some of them were made by the people that submitted them and some were passed down from their ancestry."
Ulysses resident Brenda Siffring and David City's Lanette Bathen, Donna Moravec and Cheryl Prothman each contributed at least one quilt they created.
Comte said Moravec and Siffring each also submitted a family heirloom quilt.
"To matriarchs of farm families, (quilting) was an art form to them that was also very utilitarian," Comte said. "They were thrifty, if anything."
Especially in the past, scraps of old clothing would be used for quilting material, giving new life to even the smallest pieces of fabric.
To go along with the exhibit, Guenther said nationally-recognized quilter Timna Tarr will be holding a virtual presentation for the Bone Creek Museum on Oct. 23.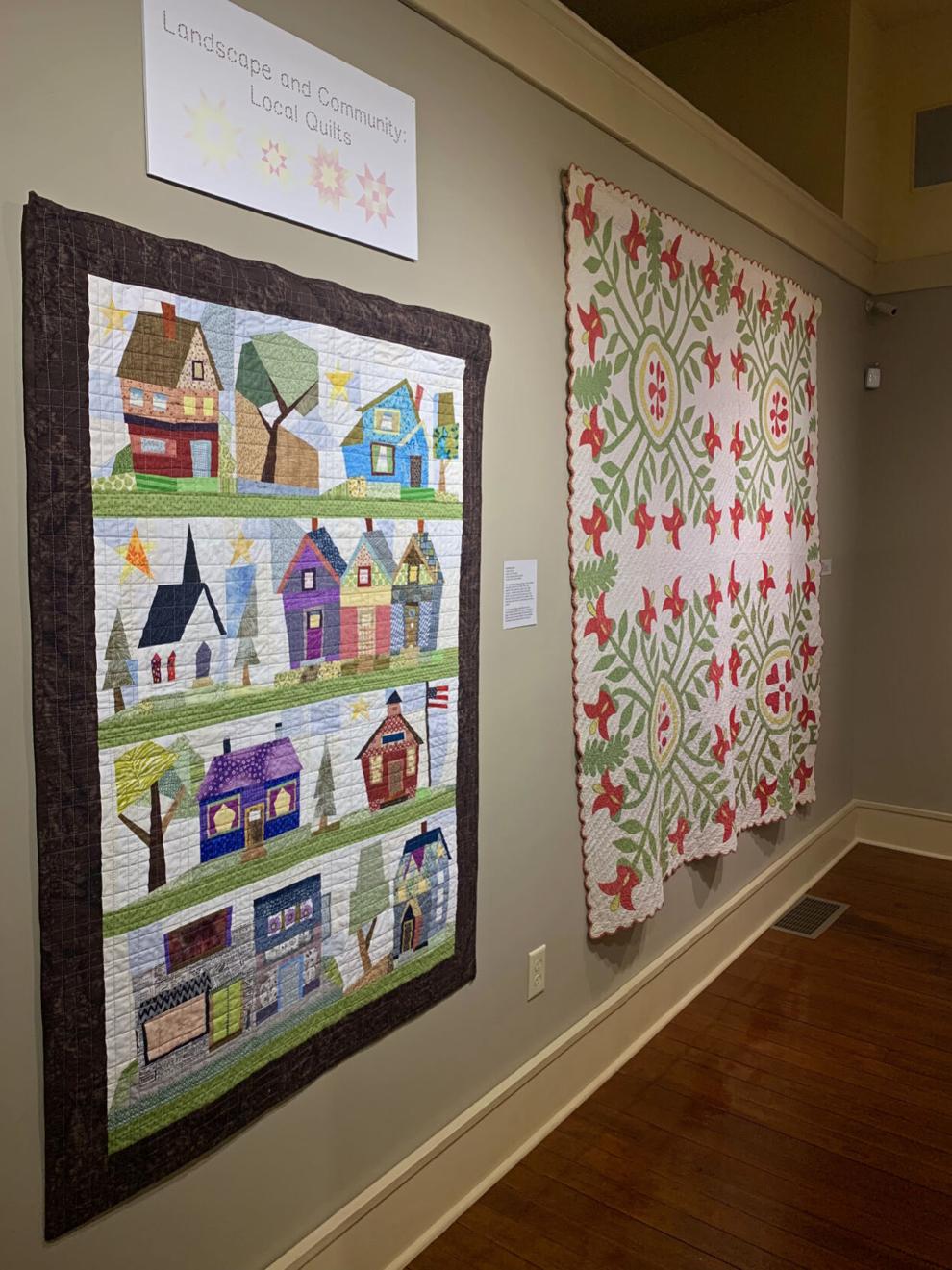 "If you know anything about the Butler County paper, Jack Tarr was the editor of the paper for decades. Timna is a part of that family so she has some David City connections, although she lives on East Coast," Guenther said. "...She's going to have a great program."
Timna's presentation will cover the importance of antique and old family quilts and how they influence the work she creates today.
Guenther and Comte said residents can keep an eye on the Bone Creek Museum of Agrarian Art Facebook page and the museum's website, bonecreek.org, for more information on Timna's presentation as it becomes available.