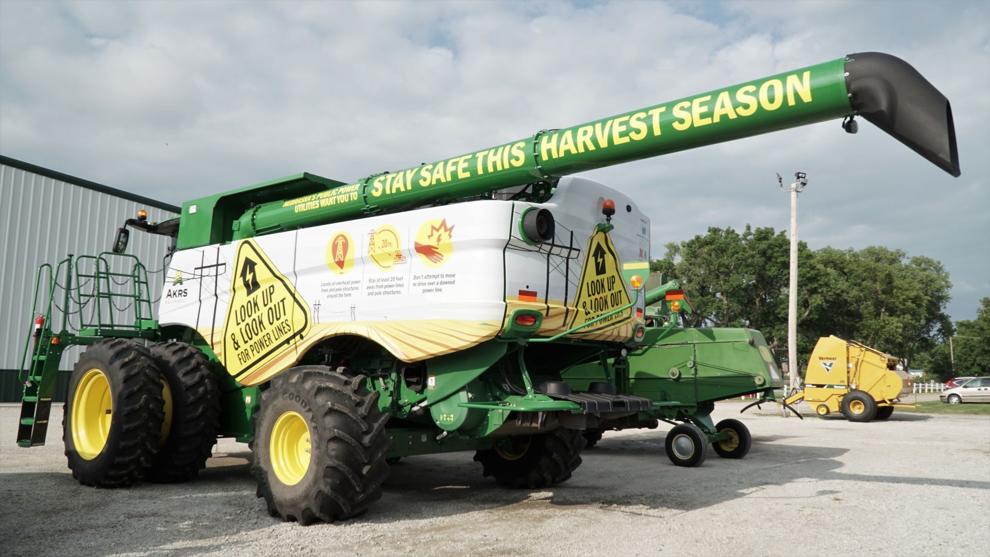 Harvest is still a few weeks away, but Butler Public Power District wants to encourage farmers to take extra care around power lines.
"It's not uncommon for maybe four or five a year during harvest where they have a combine or an auger or something like that which has ripped the power lines down," BPPD Safety Director Kathy Engel said.
Engel said there have also been instances where pieces of machinery have ripped poles out of the ground.
Whatever the case, Engel said anyone driving farm equipment that comes into contact with power lines should remember a few important things.
"If they do happen to come in contact with power lines and they're not sure if they are energized or not, (they should) stay in their equipment until law enforcement or the power district gets there," Engel said.
On that note, Engel said it's important to call BPPD and emergency responders if there is an accident.
"We would go out there immediately and make sure that the line is dead, of course, that there's no power to that line," Engel said. "...Do not leave the vehicle until the utility workers have cut off the electricity."
Then, those in danger can be moved to safety and BPPD workers can begin to repair the damage.
"If the vehicle happens to catch on fire and you must exit, jump clear of the vehicle with both feet together and hop as far from the vehicle as you can with your feet together," Engel said.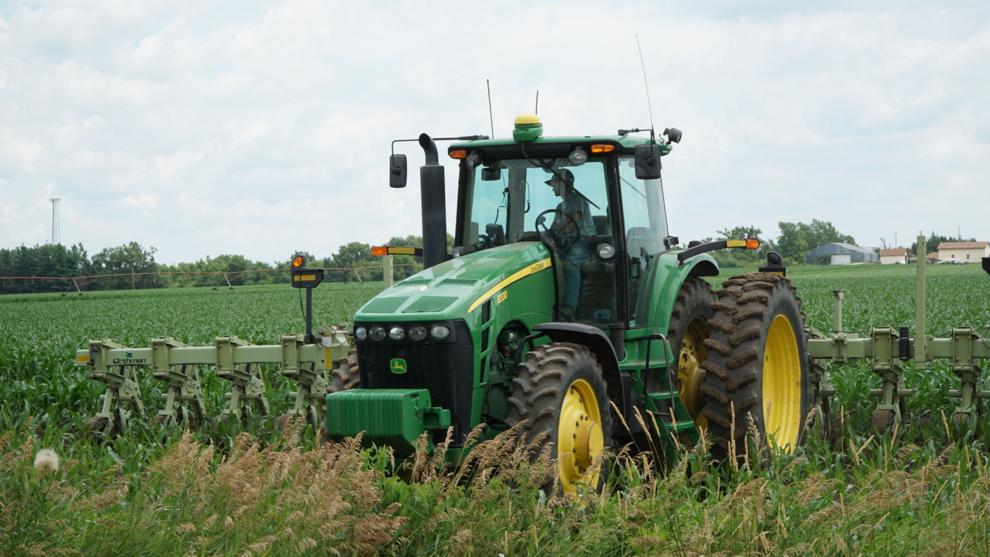 If leaving the equipment is necessary, Engel also advised anyone wearing work boots with metal toes to first remove their boots.
With regard to power line and farm machinery accidents, Engel said there have been no serious injuries in the 20-something years she has worked for BPPD. And BPPD wants to keep it that way.
"With harvest season coming around the corner, we want our farmers to have a bountiful harvest but also make sure they do it in a safe way," BPPD General Manager Mark Kirby said.
Furthermore, Engel said, the damage from a machine-related power line accident can be expensive.
"More often than not, the farmer will be billed for the repairs," Engel said. "...They're looking at a couple thousand dollars, possibly, with labor and materials."
In cases where an accident causes an outage, Engel said the power district's linemen usually have power restored within an hour or so.
"Most of the time...it does cause the line to go out, but sometimes it doesn't. Sometimes they can come in contact with it and, especially with the metal equipment, it's still energized -- and that also energizes the ground around that equipment," Engel said.
That's why the hopping is important -- it keeps both feet in simultaneous contact with the ground, completing the circuit and preventing electrocution.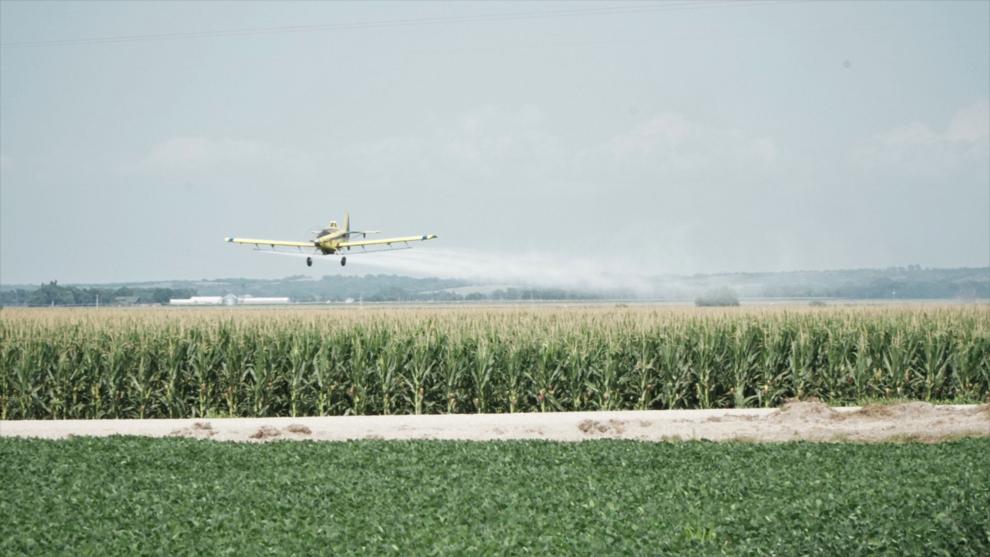 Of course, prevention is always better. Engel said residents should keep themselves and equipment at least 10 feet away from overhead power lines in all directions.
"With this larger equipment, if they can, use a spotter to make sure that it is clearing the power lines. An extra pair of eyes is always good," Engel said.
Before moving, Engel said residents should also lower portable augers or elevators to the lowest level and never try to move a power line to clear a path.
Engel added that residents who see sagging power lines should call BPPD.
"We can go out and check the clearance and possibly raise those lines if need be," Engel said.