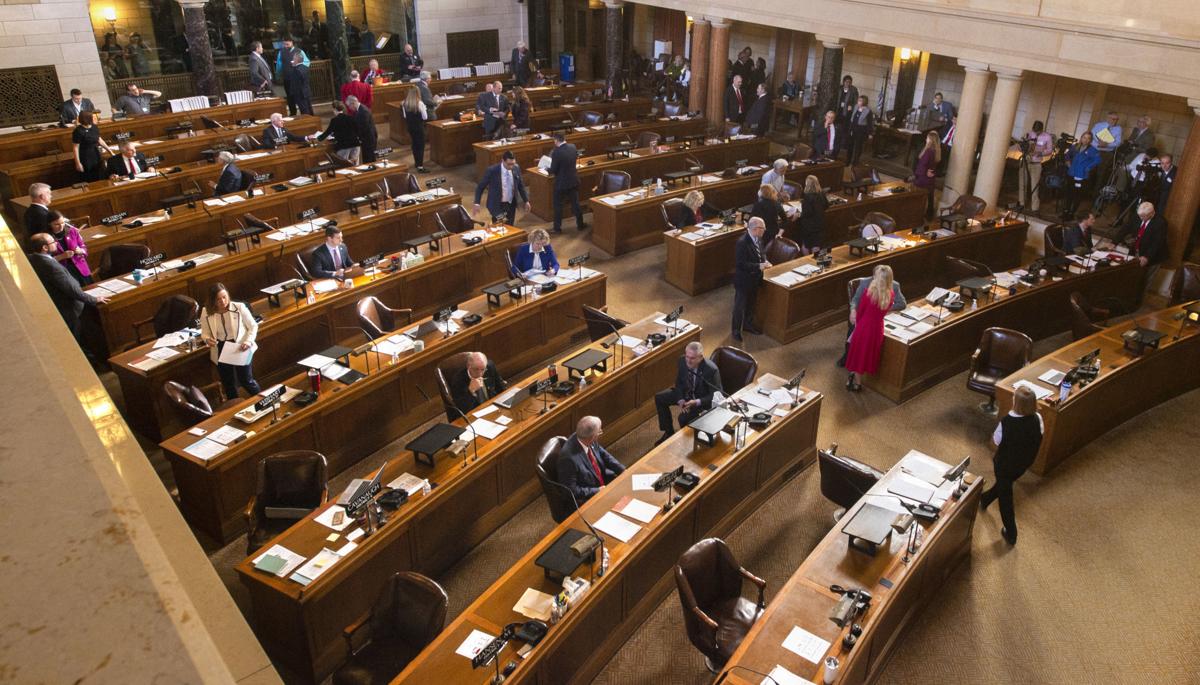 This past week has seen an increase in confirmed COVID-19 cases and unfortunately deaths.
I am proud of our communities who are working together to help us get through this. I especially want to thank those on the front lines, our health care workers, first responders and all essential employees for their hard work. I also want to thank those Internet Service Providers who have relaxed their data rates and encourage other ISPs to follow their lead.
Directed Health Measures are now in place in all of District 23, placing enforceable limit of 10 person gathering with social distancing and take out only from restaurants and bars. By following these mandates you will help stop the spread of the virus.
Nebraska Gov. Pete Ricketts recent Executive Order allows extensions for unemployment waivers through August. He stresses to not quit your job as you will not be able to file for unemployment should you do. To find more information about filing for unemployment in relation to the COVID-19 pandemic go to: https://dol.nebraska.gov/PressRelease/Details/141
The federal government recently approved Nebraska's Section 1135 Waiver. This waiver allows the federal government to waive certain federal laws to ensure Nebraska Medicaid recipients are able to receive the healthcare services they need.
Should you show symptoms of COVID-19 such as a fever, cough, or difficulty breathing or feel you may have had contact with someone who does, I encourage you to stay home and contact your doctor by phone or email.
I also want to thank the public health departments of LD23 for their extremely hard work over the past few weeks. These departments include the East Central District Health Department, Three rivers Public Health Department and Four Corners Public Health Department. They have been working around the clock to ensure the health and safety of Nebraskans. Should you want more information on our public health departments and COVID-19 please contact the help line at (402) 552-6645.
If you own a small business, private non-profit, or agricultural coop or business that is facing financial hardships during the COVID-19 pandemic, the Small Business Administration is offering low Interest loans for working capital. These loans may be used for fixed debts, payroll, and accounts payable. You may apply on the SBA website at https://covid19relief.sba.gov/#/
Finally, COVID-19 is not only affecting the physical health of those who have contracted it, the virus has effectively brought change to the lives of many. These circumstances can effect mental health. Should you feel you need to talk to someone, I encourage you to call the Substance Abuse and Mental Health Services Administration Disaster Distress Hotline which can be reached at 1-800-985-5990 Messaging or by texting TalkWithUs to 66746.
At this time, I am praying for everyone affected by this challenge. We are empathetically here to listen to your concerns and encourage you to contact my office at 402-471-2719 or bbostelman@leg.ne.gov if you have questions or need assistance.
Concerned about COVID-19?
Sign up now to get the most recent coronavirus headlines and other important local and national news sent to your email inbox daily.