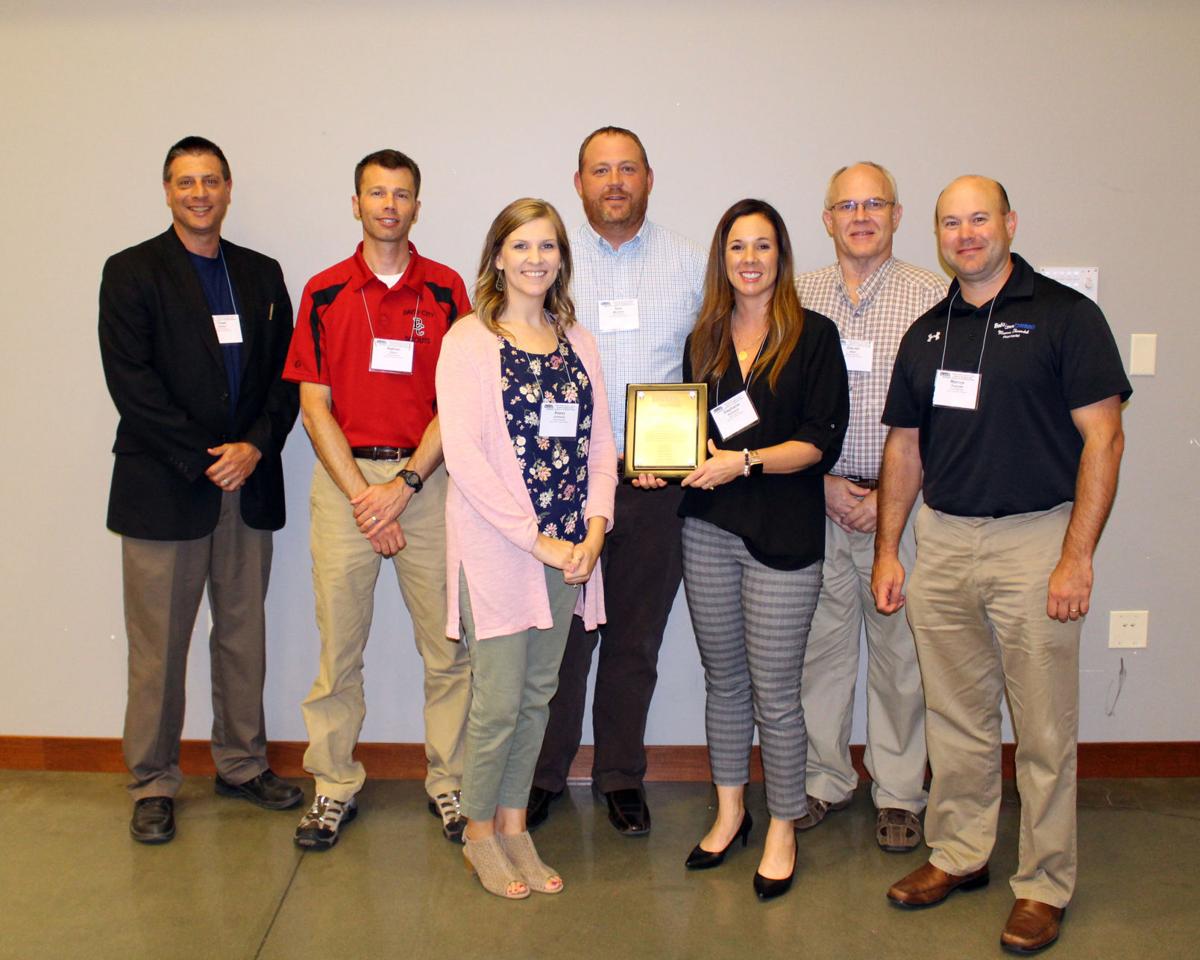 The David City Public Schools Board of Education recently received a Board of Excellence award from the Nebraska Association of School Boards (NASB) for pursuing various networking and learning opportunities during the 2019-2020 school year.
This is the second year in a row the David City Public Schools (DCPS) board has received the award. This year, it was among 20 Nebraska school boards to get it.
Boards qualify for the award by participating in the annual NASB delegate assembly, various NASB learning opportunities and a local leadership team planning retreat.
DCPS Superintendent Chad Denker said the board usually attends the state conference in November and another spring conference in March.
Although this year's fall state conference will take place virtually instead of in Omaha due to the COVID-19 pandemic, the DCPS board is still participating.
"The meat and potatoes of it is on Thursday and Friday," Board Member Marcus Thoendel said.
Board President Stephanie Summers said NASB has done a great job making continuing education available to board members, even during the pandemic.
"It's so important for board members to know the key education issues. And NASB giving us this education is one of the best ways for us to do that as a board," Summers said.
Thoendel said the board is very active and cares about improving.
"We all try and attend multiple events every year, including the state conference," Thoendel said.
Board members can attend various educational sessions at the conferences to learn more about a specific topic.
"Everything from labor relations and how to negotiate contracts with the teachers association to legislative issues to personnel issues — you name it," Denker said.
Thoendel said topics also include legal issues that school boards face and software learning opportunities.
Summers said the DCPS school board has made a concerted effort over the last eight years to take advantage of NASB opportunities.
Attending the various trainings helps keep the board informed on various important topics, such as personnel matters and budget constraints.
"Each of our board members has a different strength they bring to the table and a different interest. Some of them are more interested in the finance aspect, some of them are more interested in the curriculum aspect, some are more interested in the legislative process," Denker said.
For instance, Thoendel said Summers is particularly interested and active in the state legislature.
"I've been very fortunate to work with a very cohesive board for the last eight years, regardless of who has been on the board," Denker said.
DCPS Board Member Don Moravec said receiving the Board of Excellence award demonstrates that each member of the DCPS school board takes their responsibility seriously.
"It's pretty important that, as a school board that you do those sorts of things so that when it comes time to make decisions as a school board, you're well-educated," Moravec said.
Be the first to know
Get local news delivered to your inbox!