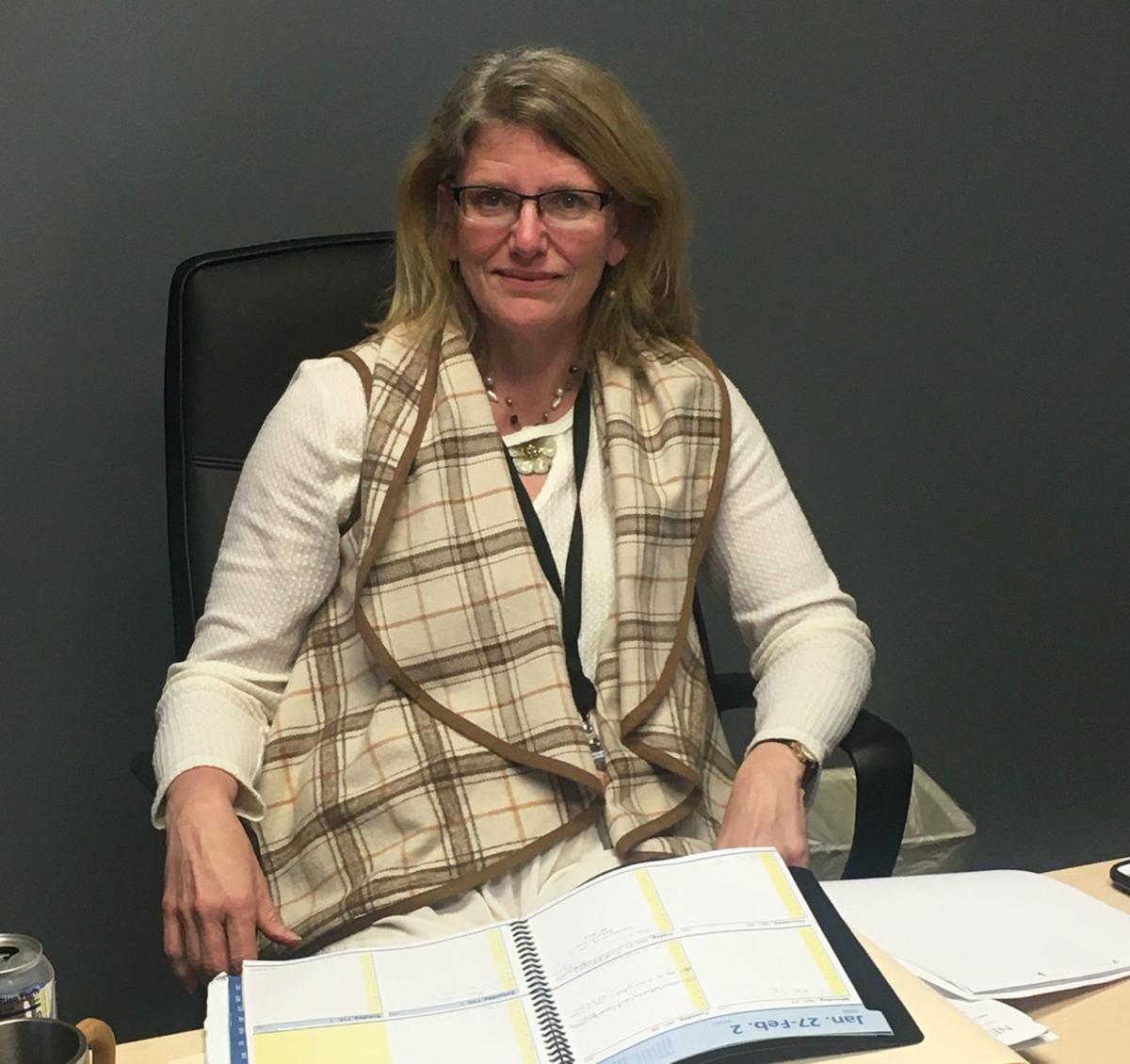 Butler County officials in an effort to reduce recidivism rates and address the issues faced by those dealing with substance abuse have officially launched Drug Court.
The first sessions were held in January, and now, five people are involved. If participants follow drug court guidelines, they are eligible to have their current charge or charges expunged in as little as 18 months, Butler County Attorney Julie Reiter said.
"We have not had a drug court in Butler County, ever," Reiter said. "And I went through a 40-plus-hour training, and Judge (Christina) Marroquin has been very supportive of the idea. So, we have a Drug Court team comprised of Probation, defense attorneys, prosecutors; it's the problem-solving court for Butler, Saunders and Colfax counties.
Prosecutors from all three counties, she said, are part of the drug treatment team.
"I am also getting Nebraska Vocational Rehabilitation brought in, and our goal is to identify high-risk, high-need individuals who have wound up in front of the court system, and because of their high-risk and high-needs, the only alternative is usually to send them to prison."
Although Drug Court can serve as a lifeline, completing the rigorous curriculum and walking the straight and narrow oftentimes proves difficult for participants.
You have free articles remaining.
"They aren't used to living – because of their addiction and needs – under regulations, understructure," she said of some Drug Court participants. "The drug world is a very unstructured world; and so, they are expected to attend court every week, and we alternate between Butler and Saunders counties.
Every Tuesday, Reiter said the Drug Court team meets at noon to discuss the participants and how their progress is going. Then, Drug Court – in a closed-door setting – is held at 1 p.m. after the team gathering.
To qualify for Drug Court, Reiter said there must a referral given by the county attorney, and then the potential participant goes through an evaluation process to determine whether he or she meets the very specific Drug Court criteria.
"Because we are looking at high-risk, high-needs individuals – sometimes you'll test too low," she said.
But, those high-risk, high-needs individuals are proven to be better members of society when they leave the completed program. According to information provided by Carrie Rodriguez, chief officer of the District 5 Probation Office in Columbus, only 27 percent of Nebraska adults who were released from problem-solving courts were responsible for another qualifying offense within three years.
"The program helps with a variety of needs some of which are treatment, housing and employment," Rodriguez said, through an emailed statement. "Problem-solving courts have been shown to be the most effective form of intervention, with low recidivism rates. The program is also cost-effective, with average supervision costs of just $2,865 per year compared to incarceration average costs of $38,000 per year."
And though it's certainly a more cost-effective method for the state, most importantly, it makes a big difference in the lives of those who are able to weather the storm and get through Drug Court.
"Usually most people don't make it through on the fast track," Reiter said. "Relapses are expected, we don't expect people to go in there and fly through with flying colors. But, in the long run, I hope it pays off because I hope that if you can help people overcome their addictions, it's one less person that you will see in the court system."