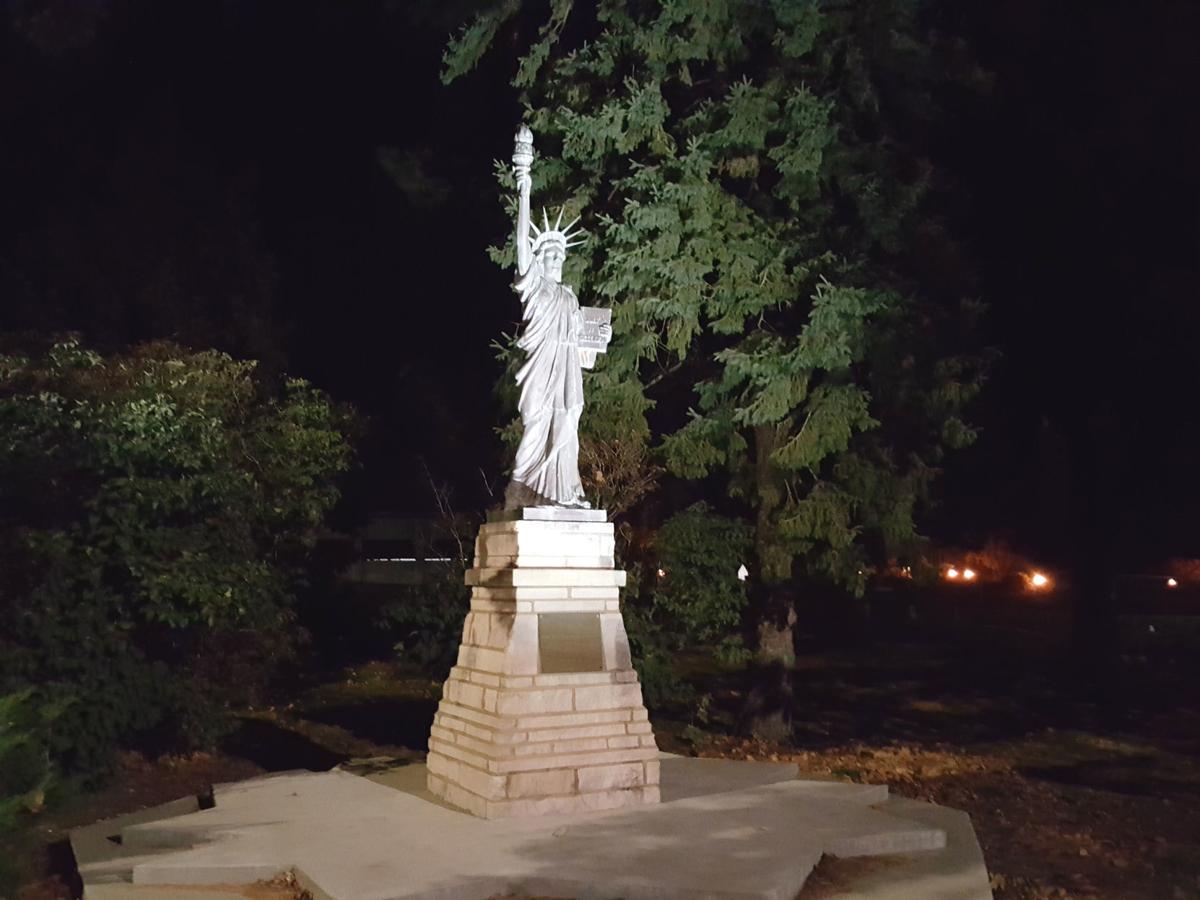 Editor's note: The Banner-Press first published a story last week on its website about Hallmark Channel's pending visit to David City. This is a follow-up story debuting in print.
Since last week's announcement that the Hallmark Channel is bringing its annual Hometown Christmas event to David City, Kelcie Keeling's phone has been ringing a little more than usual.
The excitement being generated over the Wednesday, Oct. 30 event, being held in the hometown of Hallmark Cards founder Joyce C. Hall, is palpable.
"Just even today, I had calls coming from Lincoln, Milford, Omaha; and even places as far as Rhode Island and Arizona, where former residents are reading about this and are just thrilled that this is coming to David City," said Keeling, who serves as the executive director of the Butler County Chamber of Commerce, of activity happening Monday.
Representatives from the now California-based company will be in David City in the days leading up to the celebration decking out the downtown area with white lights, garlands and an assortment of other Christmas-centered decor, all of which the city will get to keep to use during future holiday seasons.
This year, the downtown square will be transformed into Candy Cane Lane, and Santa Claus is expected to roll through town in a 1910 Model T Ford, as previously reported by The Banner-Press. Also, Keeling said that a 14-foot-tall Christmas tree is being erected near the southwest corner of the Butler County Courthouse and that students from David City public and Aquinas Catholic will sing Christmas carols during the event, which is being held from 5-8 p.m.
Keeling said that a lot of time and energy went into making the vision of Hallmark coming to David City a reality. Originally, there were talks about an 'Early Christmas' event happening in 2018, but ongoing downtown construction made this virtually impossible.
"We were told that they wanted to come last year and film a shot downtown of Historic David City, but we were still under construction, so, (Mayor) Alan Zavodny had said that 'now wasn't a good time' and that we would contact them when everything was done with the construction."
Just as construction was winding down in late summer this year, the news broke of Fargo Assembly, one of David City's largest employers, shutting doors in late November. Hallmark officials, she said, actually caught wind of the situation and once again reached out and see if they could host some sort of event locally.
"They said that they wanted to come back to David City and bring Christmas early," Keeling said.
You have free articles remaining.
So all the I's started getting dotted and all the T's started getting crossed. Road closures were determined and many of the other logistics were figured out by Keeling and a group of other locals serving on an event committee.
Although the event itself is incredibly exciting, it's also a big deal that something like this will draw in people – and outside attention – to the town comprised of approximately 2,800 people. The goal, she said, is for businesses to be open during the Hallmark event and for the city itself to put its best foot forward.
"We are all really excited about this," said Jill Mefford, owner of Images Salon & Spa in David City. "All of the businesses downtown have really rallied behind this; it's been really tough for a while. All of the construction that was happening for so long made things hard on a lot of business owners down here ... We all think that something like Hallmark coming in is just what we all need."
Of course, Keeling said, none of this would be possible without the city's connection to Joyce Hall. It's a connection – even before this announcement – that Keeling said she believed needed to be pushed into the spotlight a little bit more.
Hall, who started Hallmark Cards in Kansas City, Missouri, in 1910, was born in David City in 1891, according to information provided by Butler County Museum Historian Jim Reisdorff. He lived in David City until he was 12 years old and then moved to Norfolk where his brother, Rollie, operated a bookstore at the time.
While acquiring fame and a sizable fortune along the way – Hallmark's annual sales had reached about $4 billion by 2000, Hall didn't forget about his hometown. In 1951, he and his brothers purchased and donated to the local Boy Scout troop a 6-foot-tall bronze replica of the Statue of Liberty which currently stands near the entrance of the David City Park entrance.
In addition, following Hall's death at age 91 in October 1982, a $100,000 gift from his estate was provided to the David City Area Foundation (now the Butler County Area Foundation Fund) which continues using the investment from the donation to support and finance various projects and activities in the area, according to Reisdorff.
"The fact that Joyce Hall is originally from David City, that is something that is just really spectacular," Keeling said. "I've told the mayor that we really need to highlight that more often. I think downtown now is finally beautiful, the construction and re-routing that we all had to go through has gone away, and what better way to showcase the beauty of downtown than with white lights?"
Keeling said that she hopes this will be the first of many 'Christmas in October' events. It's a great way to showcase the city and simply have a fun day that area residents – and anyone coming in from out of town – can enjoy.
Keeling said that this go-round, it will be interesting to see what the outcome is like. The planning has been intense and it will be quite the spectacle. Now, it's just about getting to Oct. 30 and having one heck of a town celebration.
"It feels like we have been planning a wedding, but we just don't know how many people are coming," Keeling said.
Sam Pimper is the news editor of The Banner-Press. Reach him via email at sam.pimper@Lee.net.