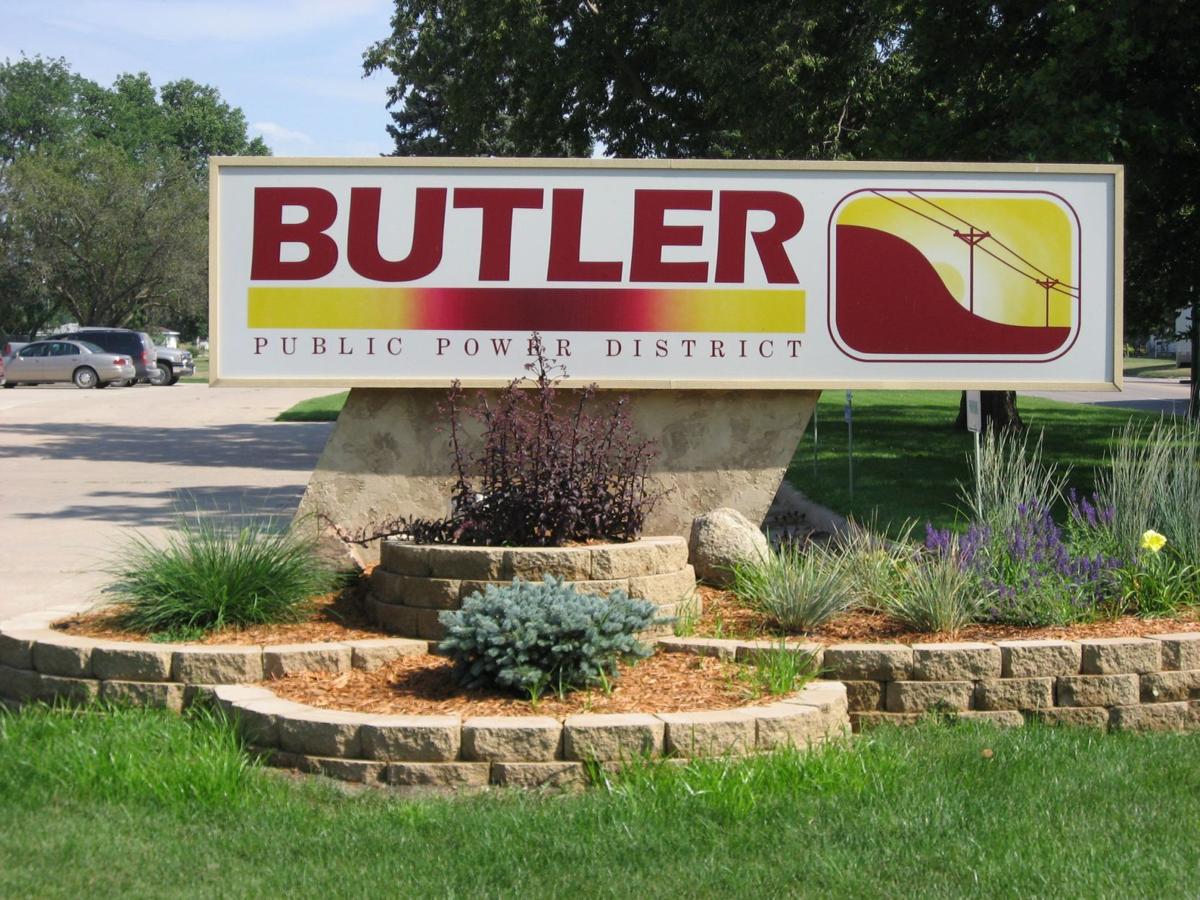 In an unexpected turn of events, Butler County was subject to rolling blackouts on Feb. 15 and 16.
The outages were part of a multi-state effort to moderate strain on the power system as people turned up their heaters in droves due to record low temperatures last week.
"I've been here almost 30 years and this is the first time I've ever known of that we've had to shed load here," Butler Public Power District (BPPD) General Manager Mark Kirby said.
Kirby was on a call the morning of Feb. 15 where the Nebraska Public Power District (NPPD) said the rolling blackouts might be necessary, but that BPPD would be kept in the loop if it did need to take place.
"They told us that we were going to have a customer meeting at 4 o'clock yesterday (Feb. 15) afternoon and that they would talk about it then. Within the hour, we started receiving phone calls from our customers saying they were without power," Kirby said. "...We weren't made aware of it."
The blackouts were also longer than anticipated — 45 to 50 minutes instead of 30 minutes.
It wasn't an ideal situation, Kirby said.
NPPD Corporate Media and Media Services Supervisor Mark Becker agreed — the lack of notice was unfortunate, he said — but Becker stressed that it was necessary.
"If we did not take emergency action to drop load in various locations, there was potential that there could have been a massive blackout that might have lasted days," Becker said.
Butler County wasn't the only county to experience blackouts, nor was Nebraska the only state. NPPD, and by extension BPPD, are both part of the Southwest Power Pool (SPP), which manages the electric grid and wholesale power market in more than a dozen states in the central part of the country.
"Every utility in that 14-state footprint of the Southwest Power Pool had to do that. Every single one of them," Becker said.
And when SPP began calling for rolling blackouts, the NPPD didn't have much time to spare if it was going to do its part to avoid a catastrophic collapse of the electrical system.
"To sit down and figure out, at that point, who we have to call to tell them ahead of time and allow them to call somebody else — we don't have that kind of time. We automatically started shedding load," Becker said.
To contact all of the impacted entities — some 23 rural public power districts, 79 village and city wholesale contractors and a fleet of retail service communities — and wait for them to notify their customers would have simply taken time the grid did not have, Becker said.
"We were required to respond to an emergency and that is what we did," Becker said.
On Feb. 15, blackouts in Butler County affected an area east of Bellwood, south of Prague, the Village of Octavia and the unincorporated community of Loma. Roughly 2,300 customers were affected Feb. 15 throughout the power district, Kirby said.
At 5 p.m. on Feb. 15, BPPD sent a robocall to all its customers alerting them of the situation and saying it may not be able to warn about blackouts ahead of time.
On Feb. 16, rural Rising City, the Village of Bellwood and an area west of Bellwood were impacted in Butler County.
Going into Feb. 16, Becker said, SPP significantly increased the number of outages needed to stabilize the grid. 
The blackouts on Feb. 15 lasted 51 minutes and impacted 1.5% of the electric load in the  SPP region, while Feb. 16's total time was 3 hours and 21 minutes impacting 6.5% of the load.
On behalf of NPPD, Becker thanked all power customers for their patience during the emergency.
Kirby said BPPD ended up using its Facebook page to quickly share important information.
No rolling blackouts were necessary in BPPD on Feb. 17, but the tentative plan would have cut power to the same group of customers, Kirby said.
Kirby said he has been told that's because those breakers are the easiest for NPPD to access quickly.
"I was hoping that we could figure a way out to spread the love," Kirby said. "...I can understand why they'd pick certain breakers because we have pretty good load. So when they're called upon by NPPD to shut down load, Butler does have a breaker or two that would look very good because there's a lot of load."
Kirby said he has reached out to NPPD to start a conversation about sharing rolling blackouts more evenly in the future, if they are ever necessary again.
"I hope this never happens again and I really wish I could say it won't, but we need to be prepared," Kirby said.
Whatever happens, Kirby said he will be advocating for the customers of BPPD.
"I've also asked to have customer meetings to debrief us on how this started how it happened, that way we can better understand," Kirby said. "NPPD has told us that it might take some time to get all the answers and put the puzzle together, but they're willing to do that."