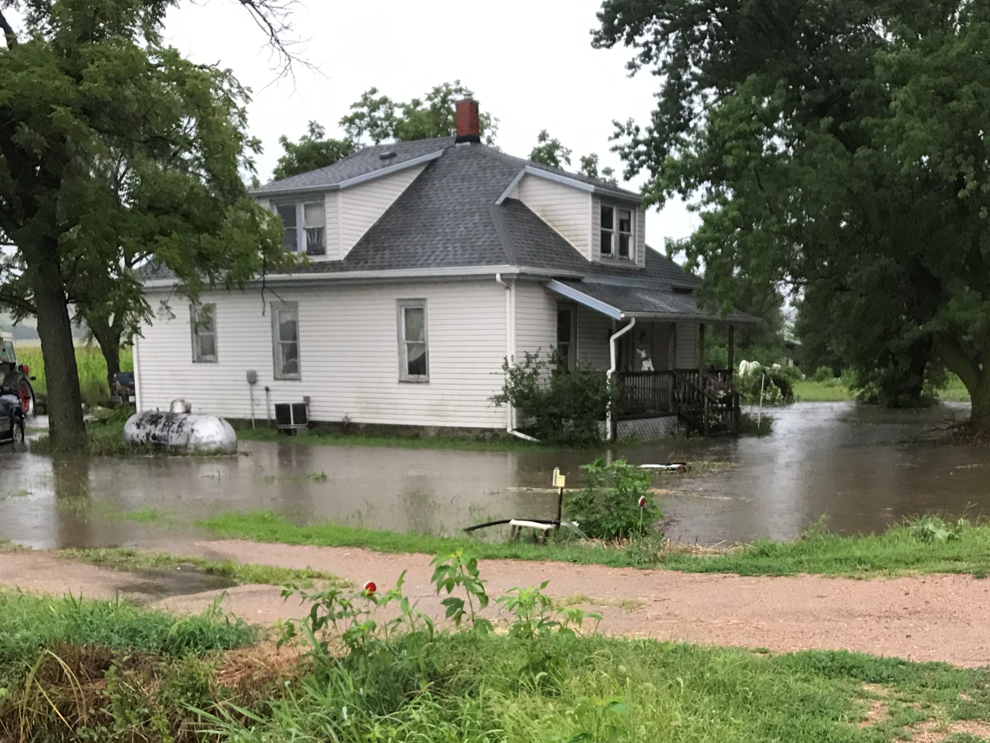 Damage done in other parts of Butler County by recent rains will likely push back the start date of work intended to address water drainage issues in the Linwood area.
Linwood Village Board Chairwoman Deb Johnson described the water drainage issues at an Aug. 2 Butler County Board of Supervisors regular meeting, where she also urged the board to take action to prevent further damage in the area.
When the area gets heavy rains, Johnson said at that meeting, the water comes down the hills south of Linwood and rushes into town, flooding the east end of Sixth Street and several properties on the east side of town along Elm Street.
"With all the rain that we have had and the ground being as wet as it is, the water will stand (while the rain is pouring) because our water table is so high," Johnson told the Banner-Press on Sept. 2.
For example, Johnson said, her backyard in Linwood was a little flooded several days ago, but the water drained away as soon as the rain slowed down.
The issue is that the water sometimes comes through town so quickly that it overwhelms the system, flooding people's yards, driveways and homes. It's particularly bad at a couple of properties near the intersection of Sixth Street and Elm Street, Johnson said.
There are some small concrete culverts there on the north and south sides of Sixth Street, right by a couple of driveways.
"Those culverts are old, they're stopped up and...(I was) told once before that one end of that culvert is crushed," Johnson said. "...Those need to be changed out and those ditches need to be dug out right there under those driveways."
Johnson said the water comes from all directions and hits the property on the north side of Elm Street and Sixth Street corner particularly hard.
"They catch the brunt of it -- it goes in their garage and it goes in the crawlspace of their house," Johnson said.
Nothing further has been mentioned about a drainage ditch solution tossed out by a couple of county officials at the Aug. 2 board meeting, which would have probably involved going through a farm field north of Sixth Street on the east side of Linwood.
However, Butler County Highway Department Superintendent Randy Isham said the department will be cleaning out the ditches and culverts in the area and raising Sixth Street back up to its original height.
"It's been flooded so many times (the road) has been washed into the field," Isham said.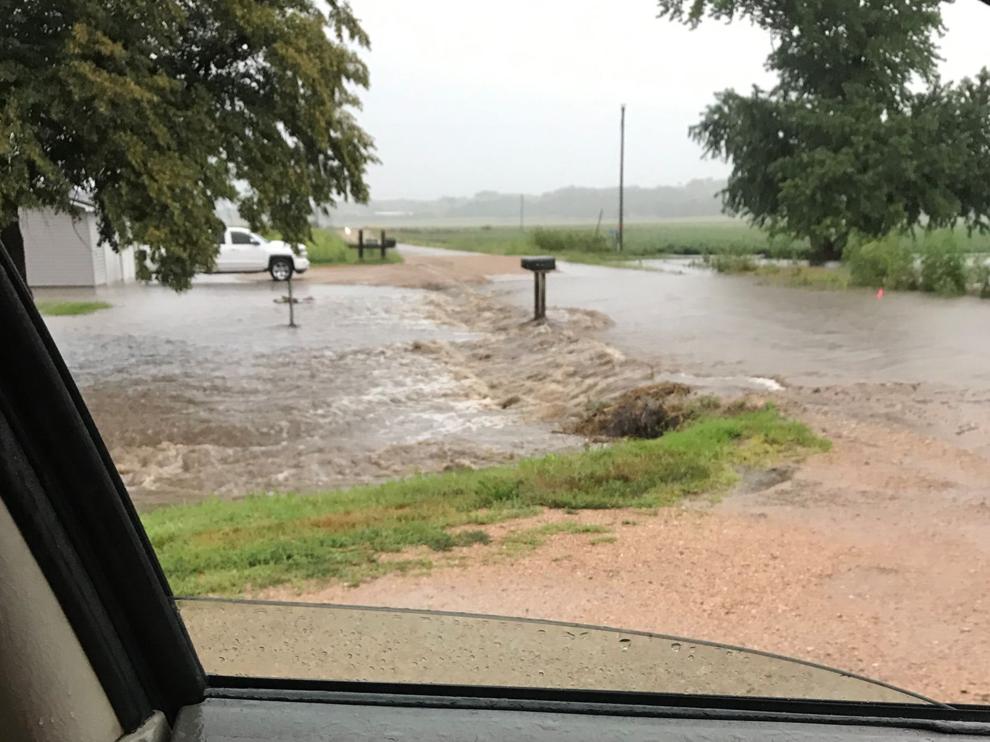 Dealing with the culverts on the east end of Sixth Street may be trickier.
"I can't change culvert sizes and whatnot because...we'll flood somebody else's. So I've just got to clean everything up," Isham said. "It's going to take time."
However, Isham said the Village of Linwood has already done itself a huge favor by correcting undersized culverts throughout the village.
"They've corrected that and that alone should help quite a bit," Isham said.
In any case, Isham said, the last week of rain has caused problems elsewhere in Butler County -- mostly in and around David City and Ulysses -- that will need attention first.