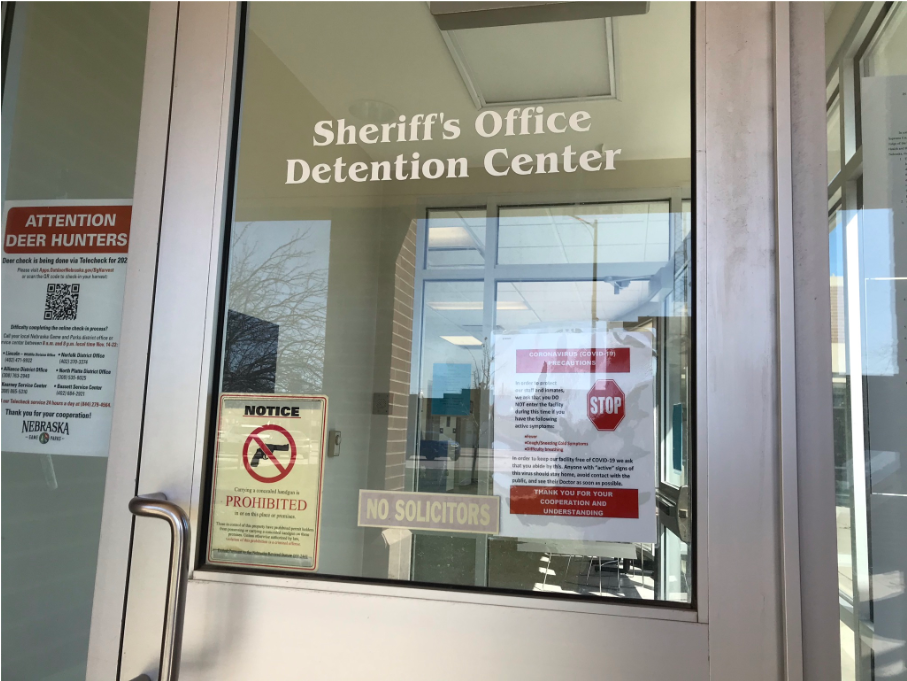 A deputy at the Butler County Sheriff's Office seems to have followed protocol in an incident where 60-year-old Butler County resident Roy Harris claims the officer "pulled a gun" on him.
No one disputes that the deputy, who Harris and the County did not name, unholstered his firearm. But, the deputy does not seem to have violated the Sheriff's Office's use of force policy because the firearm was never pointed at a person and was not fired.
Harris said the incident occurred on April 2 while he and his wife were driving down U.S. Highway 15 toward Schuyler on their way to a Good Friday church service.
"(It was) 4:30 in the afternoon," Harris said. "It was a bright sunny day."
As they approached a bridge, Harris said he saw a deputy outside of his vehicle standing in the middle of the road. Behind the deputy, on the bridge, three cars were pulled over waiting.
Harris said he began to slow down until he was at a stop.
"I was pointing toward the cars and back toward the other way and I'm going, 'go or no?''" Harris said.
Harris said the deputy did not put up his hands to signal Harris to stop. Harris, who noted he is hard of hearing, said he did not hear the deputy tell him to stop, either.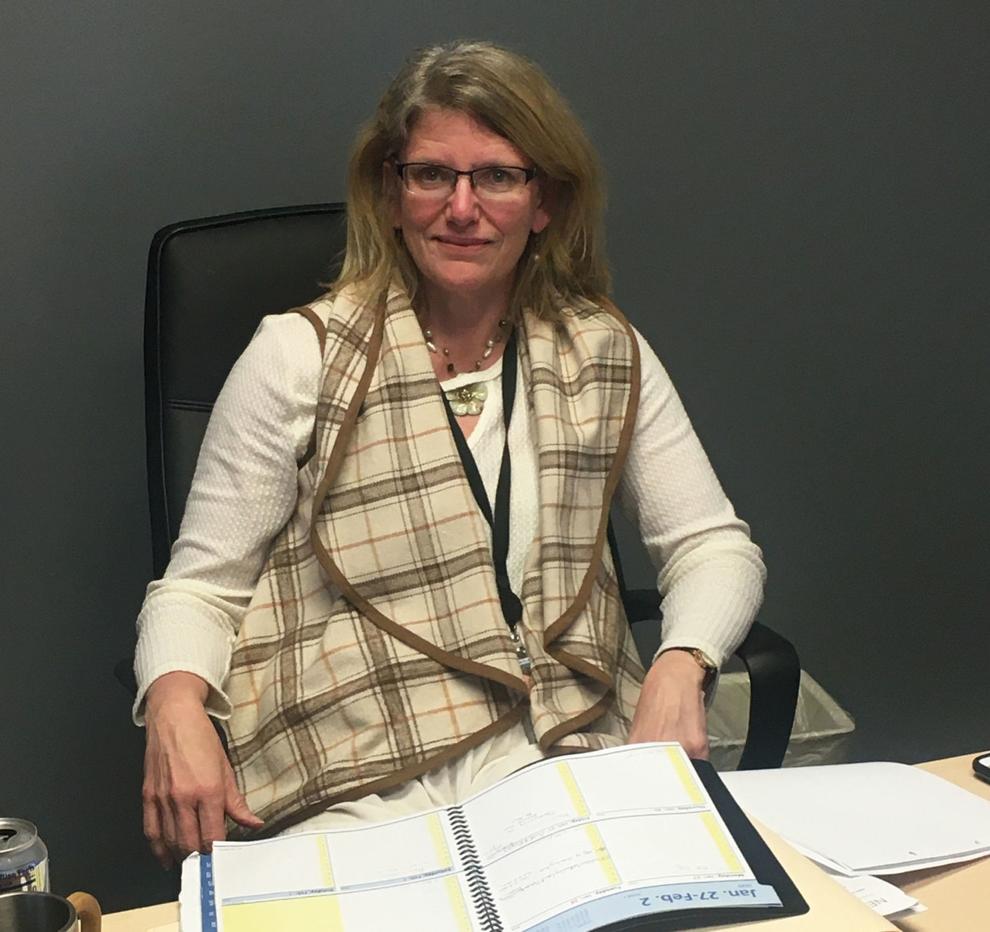 County Attorney Julie Reiter, who noted she has watched the footage of the incident and spoke to The Banner-Press on Monday, said she could hear the deputy telling Harris to stop his car on the recording.
Harris said he was unsure of what to do until the deputy, standing directly in front of Harris' car even with the headlights, unholstered his firearm at that moment, though he did not point it at anyone.
Scared, Harris said he put his hands up.
"I said, 'Don't pull a gun on me, you SOB,' and he automatically put it back in his holster," Harris said. "Then he told me to roll down my window. I told him my window doesn't roll down. He said, 'Then I'm going to do open the door.'"
Harris said the deputy opened his door and Harris introduced himself and asked if he should turn his car around and try another route. The deputy said "yes" and Harris started back down the road, but noted he called the sheriff's non-emergency line and tried to get ahold of Sheriff Tom Dion to complain about the incident.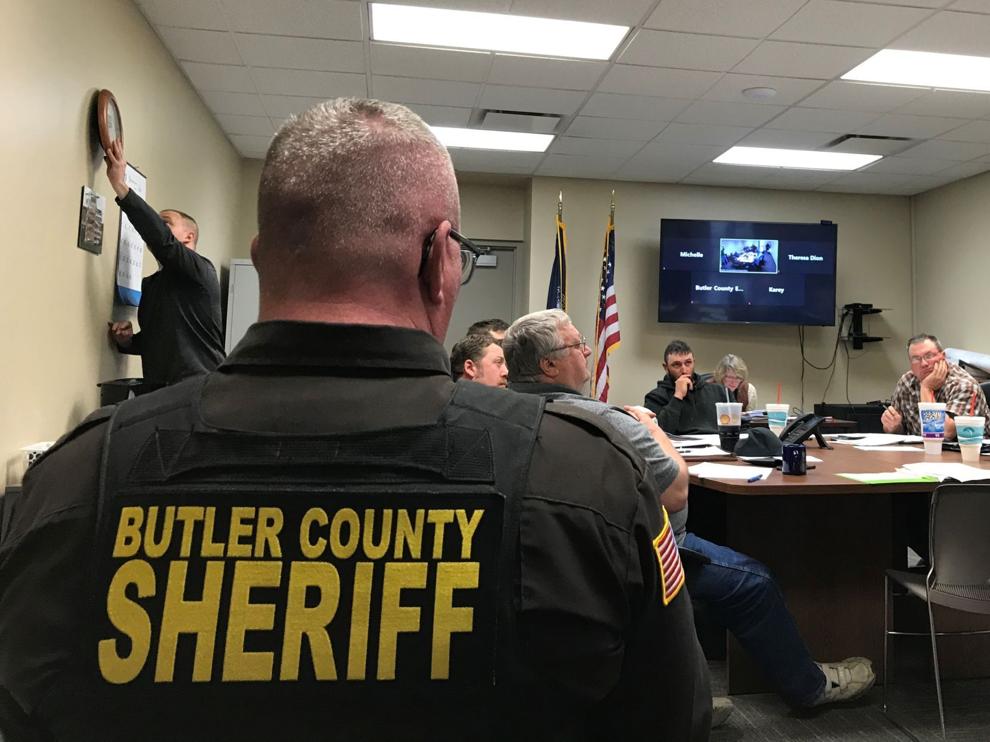 The Banner-Press made a public records request for the Butler County Sheriff's Office's use of force policy on April 20, which Reiter supplied that same day.
According to Nebraska Revised Statute 28 1406 (3) – which is cited in the Butler County Sheriff's Office use of force policy – a "threat to cause death or serious bodily harm, by the production of a weapon" does not constitute deadly force "so long as the actor's purpose is limited to creating an apprehension that he will use deadly force if necessary."
The department's use of force policy clearly states that pointing a firearm at or in the direction of a person constitutes use of force, though not deadly force. However, both Reiter and Harris said that, while the deputy did take his firearm out of its holster, he never pointed it at anyone or in anyone's direction.
Deputies are required to file a use of force report in certain cases, but the incident described by Harris does not seem to meet those requirements. No arrest or infraction took place, either, so there is not an arrest report or citation.
As such, Reiter said a report detailing the incident was not filed, to her knowledge, and is not required. However, Reiter further noted that, upon discussing the situation with Dion and the deputy, she learned the deputy had called Dion after the incident to say he had unholstered his firearm.
Harris said Reiter and Dion invited Harris to discuss the incident with either of them and/or the deputy, an offer which Harris said he declined. Harris also said Reiter invited him to come watch the video of the incident. Harris said he hasn't done that yet, but he may at some point.
Harris said he remained in contact with Dion for several days after the incident.
Harris added Dion reached him on April 5, and they discussed the incident. He noted he asked if the deputy would be disciplined, but that Dion wanted to review the video of the incident and hear the deputy's side of the story before making any decisions.
According to Harris, when he and Dion spoke again on April 7, Dion had obtained the vehicle tape. When they spoke on April 12, Harris said, Dion had watched it but not yet spoken to his deputy about the incident. Harris claimed he talked to Dion again later that week and Dion still had not spoken to the deputy about the incident.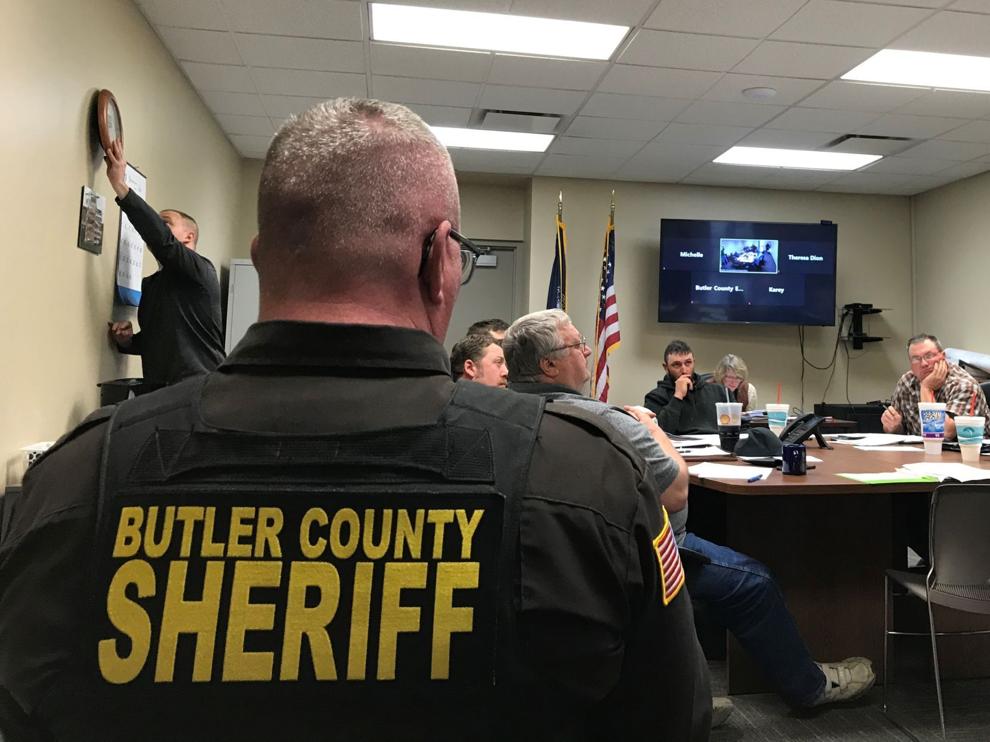 Harris said he felt Dion was giving him the runaround, so he appeared at the Butler County Board of Supervisors April 19 morning meeting, where he recounted the incident.
The Banner-Press reached Dion on April 20 and requested comments or an interview about the incident. Dion said he would call The Banner-Press before the end of the week. The Banner-Press followed up via email on Monday, April 26, but had not heard back from Dion as of Monday evening.