Editor's note: "Butler County Faces" is a new monthly feature that will publish the second Thursday of the month. The stories aim to spotlight the different people who call Butler County home. To make a suggestion for a profile, email us at DVDnews@lee.net, and include "Butler County Faces" in the subject line. Please include the any relevant contact information for the person and a bit about who they are. All suggestions will be considered.
This week's profile is on Jessica "Jae Mauré" Bartunek, who we reached out to after overhearing her song on Omaha and Lincoln radio stations and the DJ mentioning she was from Butler County.
In many ways, it was quite surreal. On A September 2018 night, Jessica "Jae Mauré" Bartunek was standing backstage at Caesars Palace in Las Vegas talking with one of her idols and the woman known as "Songbird Supreme," Mariah Carey.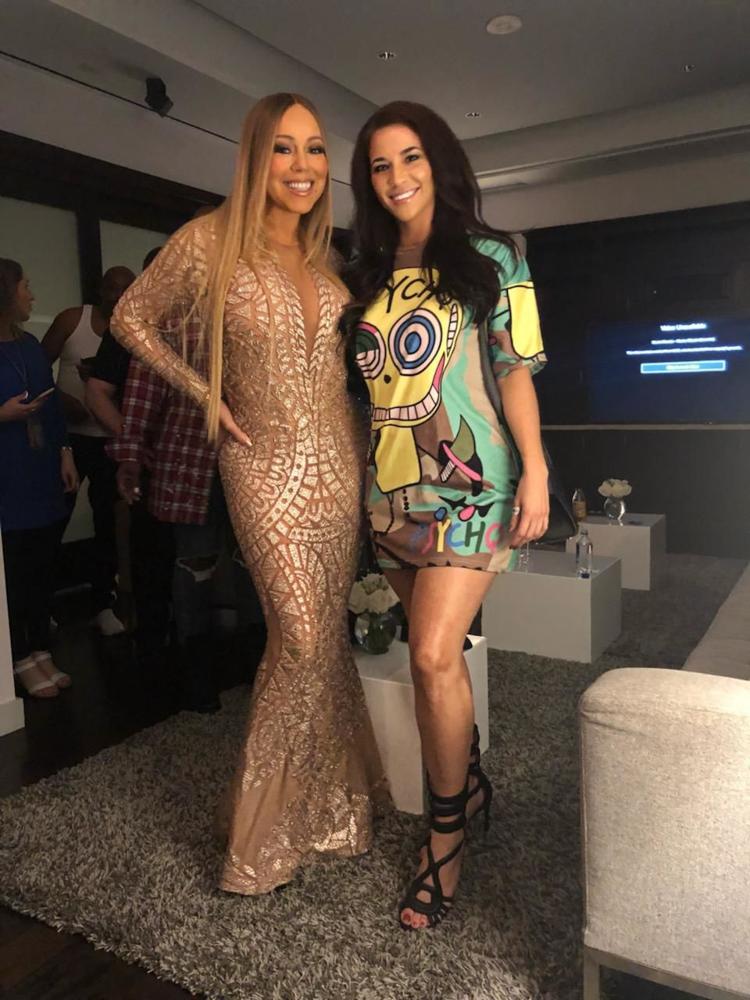 "It was so cool. We had this whole conversation," Mauré said of Carey, an American singer, songwriter, actress, record producer and entrepreneur, who she was introduced to through a friend of a friend while she herself was in town working with another artist. "I wanted to absorb everything. I used to train myself to her music to help me with my vocals."
This was a far cry from where the longtime David City resident had come. Less than three years earlier, in January 2016, Mauré was badly injured in a near-fatal car wreck near Abie. The right brake in her grandfather's old Jeep locked up as she was going down the road, resulting in the vehicle fishtailing about a block and wrapping itself around a tree. Mauré suffered many injuries, including a concussion and broken ribs, among other things.
"Nothing was going right. I wasn't happy," she said, noting she had also recently broken up with her then-boyfriend, lost her job and had her own car totaled in a less-serious accident a few months earlier.
As odd it sounds, that specific January car wreck changed the trajectory of her life. It was the wake-up call she needed.
"I felt like it was such a God moment," Mauré said. "It was God's way of saying, 'You're not doing what you're supposed to be doing.' I wasn't putting energy into something that was fulfilling to myself."
Ever since then, Mauré has been on a mission to make a name for herself in the music industry while working multiple jobs and raising her young daughter. She's not looking for fame or fortune, just the opportunity to share the passion that's been ingrained in her since she was a tyke.
She's beginning to see the fruits of her labor, as her song "Inevitable" began getting some good radio play and buzz earlier this year in Lincoln and Omaha. She's in the process of crafting a project, which is being worked on in her home recording studio.
"Music is what I'm doing. My goal isn't just to be a Beyoncé or just receive notoriety, it's much deeper than that," she said. "I know my passion is music and using my talent and love for music to express what I'm going through, what I'm feeling, and I feel like that's how I can better the world.
"I think music is one of the most powerful things – what you listen to and what you're subjected to can shape your life and mentality."
FINDING HER WAY
Born in Columbus to parents Bruce and Jeanie Bartunek of rural Bruno, Mauré discovered her love for music early on in life.
"Music has been my passion forever, but I was just really shy about it earlier," she recalled. "It's not something you're pushed to do. When I was younger, I didn't think it was the coolest thing to do."
It wasn't until she was in the middle of elementary school that she even realized she had any natural singing ability. She was with her friend in a car singing along to a song on the radio when her best friend's mom stopped her suddenly.
"She was like, 'Jess, is that you?' I was embarrassed because I wondered why she was asking. She said, 'Jess, you need to sing because you're really good,'" she recalled. "That felt really good. I never really wanted to sing in public – I would almost cry because it mattered so much to me. If someone said I was bad, it would have crushed me. I wasn't ready for that type of criticism at that age."
Mauré began taking vocal music lessons in places like York and Norfolk and participated in chorus all four years while attending Aquinas High School in David City. During this time she realized she not only loved singing but also writing. She had a knack for crafting melodies and lyrics, recalling how she would write her own version of songs by artists like Chris Brown.
In 2006, she tried out for "American Idol" when the show came to Omaha for auditions. Unfortunately, she noted, the experience was not what she had hoped. She said she was shocked to see that the Qwest Center, now the CHI Health Center, had dozens of make-shift audition areas where people were singing over one another at once.
"I was overwhelmed," said Mauré, who was offered a record deal at 19 but declined it because she felt it wasn't the right fit for her at the time.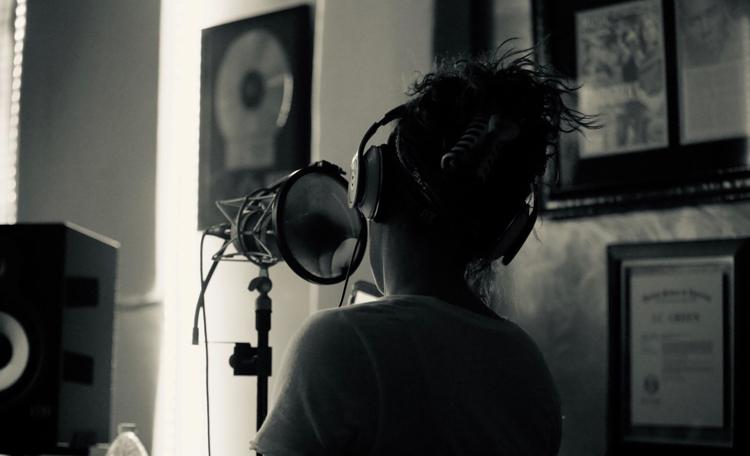 LOST, THEN FOUND
Mauré spent quite some time writing and recording hooks for other area artists, noting she didn't really focus on her own career in music until after healing from that January 2016 car accident. That March, she wrote and sent a song to a music mentor who is based out of Atlanta. He ended up playing it for another writer/engineer and invited her to fly out to work with them three days later.
"When I went out there, I still had broken ribs," she said. "I wrote that first song and it was released and played in clubs in Omaha and Lincoln. At that moment, I didn't realize things would go as well as they had."
Jae Mauré has a wide vocal range, with a sound that incorporates elements of pop and R&B, among other things. She has taken influence from female powerhouses like Carey, Stevie Nicks, Lauryn Hill, Rihanna and even country star Shania Twain, someone people might be surprised to hear she enjoys.
"I love her. My music doesn't sound like her, but she's a big influence for sure," Mauré said. "Her music was so positive, women-empowering. She's a queen."
She's steadily been releasing new music, which can be heard on every streaming platform. But as much as she loves performing, it all boils down to family.
Mauré is purposely an independent recording artist so she can be in full control of her destiny, not willing to sacrifice her morals or artistry in exchange for fame or fortune. She's pursuing a career in music while also working for a publishing company part-time and operating her own cleaning business, on top of raising her 8-year-old daughter, Amauré. Her daughter is the inspiration for her stage name, combining hers with her own.
"She's like my biggest fan," she said of her daughter, noting she takes great pride in being a mom and hopes to inspire her daughter to be confident and authentic in expressing herself. "She is so fearless and that makes me so happy, knowing that facing my fear of singing in front of people gives her so much confidence – that's so rewarding."
Her entire family is a great support system, she stressed.
Mauré's mother said she and her husband are happy their daughter continues to pursue her music career, noting it isn't always easy.
"We're really proud of her for sticking to her guns and doing music, following her dreams. She's very talented," she said. "It has been a journey and she's staying strong. She has stood her ground being independent and has not let people change her."
Mauré also acknowledged it hasn't always been easy, noting that early on she heard people questioning her pursuit of what they considered an unconventional career choice. That's OK, though. Mauré, who interned at Grammy-nominated Omaha studio Make Believe and is attending Los Angeles Film School for music business (she was recently honored as Cum Laude), is determined to turn her dream into reality. Performing is part of that, but she has continued to nurture her love for writing lyrics and melodies, even crafting instrumentals at times.
The latter is something that has really helped her get ahead, as she has worked with artists and producers across the country in the last few years. Writing was something she said Carey told her put her "ahead of the game."
"My goal is just personal happiness. I'm in love with the journey, even when it gets challenging. I use what I learn and carry it to the next challenge," Mauré said, noting she's based out of rural Nebraska because it's where she belongs and that she enjoys performing at local events like Bellwood Daze last summer. "I'm not planning to be a major superstar. If that's where it takes me, it takes me. I'm just trusting God's plan. The goal is to create music and enjoy what I love and inspire other people to follow their passions – I just want to be heard. It doesn't always have to come from me. I'd love major recording artists to perform my songs.
"Success in the music industry looks a million different ways … Knowing that my work is appreciated, even if by the smallest amount, is success to me."
Her music can be listened to or purchased on Soundcloud, iTunes, Apple Music, Spotify and Amazon Music.
Be the first to know
Get local news delivered to your inbox!