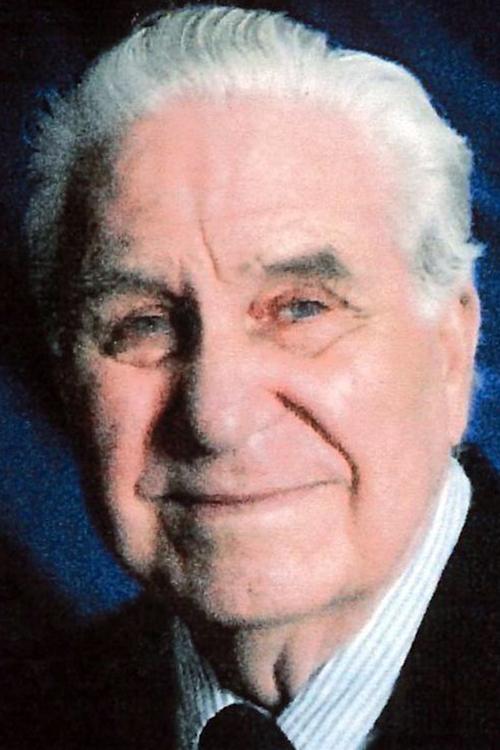 George L. Humlicek
November 11, 1926-August 10, 2019
George L. Humlicek, 92, of Newcastle, passed away on Saturday, Aug. 10, 2019.
Services will be at 11 a.m. on Wednesday, Aug. 14, at St. Peter's Catholic Church in Newcastle, with the rosary recited at 10 a.m. Burial will be in St. Peter's Calvary Cemetery.
You have free articles remaining.
George was born Nov. 11, 1926, in Abie, the son of Frank G. and Emma (Schmidt) Humlicek, Sr. He married Rita Nekuda at Dwight Assumption Catholic Church in Dwight. They were blessed with three children. George farmed in rural Linwood before moving to Omaha, where he worked for Armour & Co. The family moved to rural Ponca where he farmed and continued working for Armour & Co. He retired from Armour & Co. in 1980. He later retired to Newcastle from farming.
George was a member of St. Peter's Catholic Church in Newcastle. He enjoyed farming, being outdoors, and tinkering in his shop.
Survivors include his wife of 69 years, Rita Humlicek; children: Karen (Les) Nelson, Ken Humlicek, Kevin (Melissa) Humlicek; grandchildren: Dawn, Tim, and Adam; six step grandchildren; 18 great-grandchildren; a brother, Rudy (Harriet) Humlicek; sister, Bonnie Kadavy; sister-in-law, Nadine Humlicek; and several nieces and nephews.
He was preceded in death by his parents, Frank and Emma Humlicek; son-in-law, Corey Lorensen; brothers, Frank, Jr., Edward, and Victor Humlicek; sister-in-law, Agnes Humlicek; and brother-in-law, Raymond Kadavy.
Mohr Funeral Home, 218 E North St., Ponca
To plant a tree in memory of George Humlicek as a living tribute, please visit Tribute Store.