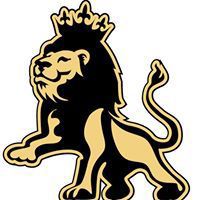 Editor's Note: Although the 2020 spring sports season has officially been canceled, the Banner-Press will complete season previews on each local team, its athletes and coaches.
Junior Tylen Jakub, sophomores Hunter Vandenberg and Bradly Daro and freshmen Jaylin Jakub, Sam Hilger and Landon Hilderbrand were set to etch their names into Aquinas history as the first-ever boys golf team this spring season.
Fortunately, while there are no seniors who will miss out on that chance now that spring sports has been canceled for good, the six vying for first-time status will have to wait another year.
When the first ball is finally teed up, the same level of success built by other programs will be expected. The Monarchs have amassed 24 team titles and 42 individual golds all time.
The likely candidates for team leaders appeared to be the Jakub brothers thanks to their experience with the game. As the only upperclassmen, Tylen Jakub had the responsibility of setting the tone.
Behind him were five others looking to fill four spots.
"The great thing about this year is that everything is new and these six golfers get a chance to show their talents," first-year head coach Teresa Pokorny said. "Tylen Jakub is the top golfer for us. He and his brother Jaylin have competed in junior tournaments." 
"Again, since this is new, all of them have the potential to surprise,"  "Bradly, Hunter, Landon and Sam are all competing for spots three through five on the team. We talk about improving 1% each day. If we can do that, each day, we will be a stronger team." 
Pokorny is in a similar situation as her golfers. Leading a golf team for the first time is a new challenge for the high school English teacher and senior class sponsor. For help, Pokorny reached out to Columbus High girls golf coach Anne Robertson, who's been leading Discoverer golf teams for more than two decades.
"Being new to this, we are learning as we go," Pokorny said. "Anne Robertson has been a huge help in showing me how to set up practices and how to help the guys prepare for the season.
"Since this is new to me also, it's been a challenge to figure out what we need to work on each day. I also need to get up to speed on the rules and what we need to do for meets."
Aquinas would have competed in Class C for a chance to golf at the state tournament on the grounds of Meadowlark Hills in Kearney.
But of course, qualifying for state in the first year of the program was an uphill battle. The district tournament was set for May 19 at the Oakland Golf Club and included three programs that were at the 2019 Class C state tournament, and Class B school Columbus Scotus moving down a class for the 2020 season.
Still, Aquinas was ready to find out what it was made of. Now, the Monarchs will never know until next season.
Peter Huguenin and Nate Tenopir are a sports reporter and the sports editor for The Banner-Press. Reach them via email at DVDsports@lee.net.
Be the first to know
Get local news delivered to your inbox!