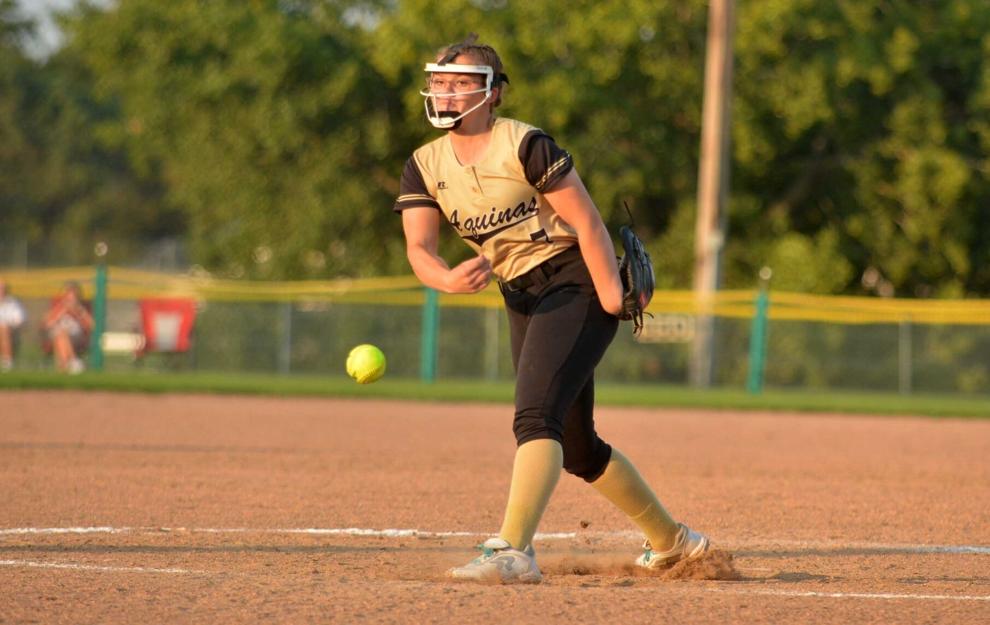 COLUMBUS - Aquinas Catholic sported a 3-1 lead heading to the bottom of the seventh against Lakeview on Sept. 13 at Lakeview High School in Columbus.
Monarchs starting pitcher Brooklyn Stutzman allowed one run in six innings, but in the seventh, the sophomore ran into some trouble. After a lead off fly out, Lakeview hit back-to-back singles to put the go-ahead run at the plate.
Hannah Allen drew a walk for the Lady Vikes, but ball four was thrown over catcher Bianca Romshek's head. On the flip to Stutzman to try to nab Lady Vikes outfielder Haley Frenzen at home, the ball squirted up the first base line allowing the tying run to score all the way from first.
Allen advanced to third base on the wild pitch and error. Two batters later, Lacy Lemburg lined a walk-off single to seal a 4-3 comeback win.
Monarchs head coach Paul Gahan said the game delivered exactly what he expected.
"We knew they had very good pitching. We knew we had to get some timely hits and we weren't quite able to do that," Gahan said. "Our defense was pretty good and our pitching was really good until that last inning. They got the hits when they needed them and we just didn't. It was a good, competitive game."
Stutzman, who took a line drive off her kneecap in the fourth, pitched 6 and 1/3 innings allowing four runs on eight hits. She walked six and struck out four.
"I wasn't sure if she was OK or not and certainly she was. She did a good job," Gahan said. "Hopefully it's a learning experience as we move forward into the season. We'll need to win games like this to get deeper into the season."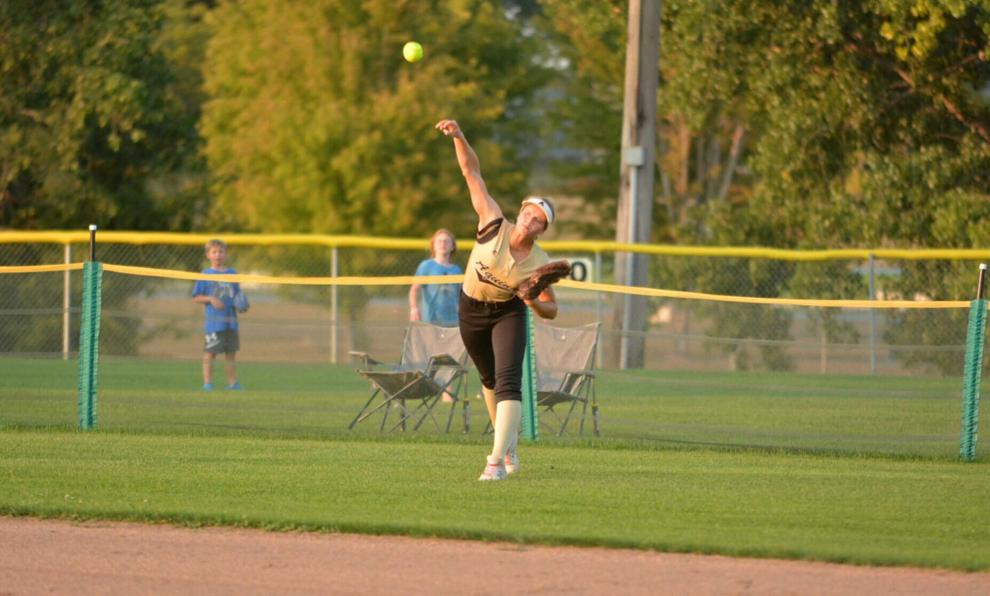 The Monarchs scored three runs on seven hits. Veronica Reimers and Jordyn Bohuslavsky tallied two-hit games. Lacie Hartman doubled and Claire Wisnieski tripled. Romshek, Wisnieski and Bohuslavsky drove in one run each. Reimers scored twice.
After Lakeview took the lead in the second on an RBI single, the Monarchs responded with an RBI single by Romshek and an RBI triple by Wisnieski. In the seventh, Aquinas tacked on an insurance run on a Lakeview error, scoring Bohuslavsky.
The Monarchs struck out 10 times against Allen and Bentz and it had multiple opportunities to break the game open. Aquinas loaded the bases in the fourth and had two in scoring position in the fifth. It came up empty-handed both times.
"We had the right batters up. We had some of our better batters up and we just didn't produce in those situations," Gahan said. "Also I think we watched a lot of strikes and we struck out probably too much."
Gahan said this was a good learning experience facing one of the best teams in Class B.
"These are the kinds of games, even though we lost this game, it's something we can learn from," he said. "Maybe next time when we get in this position, the outcome is the other way around."
Following a 12-0 win over Pierce on Thursday, the seventh-ranked Monarchs were the runner-up in Saturday's David City. They defeated Logan View/Scribner-Snyder 7-1 and Milford 4-1 before losing to No. 1 Yutan/Mead 10-0 in the championship game.
In the opening game against LVSS, Karmen Karpisek recorded three hits and scored three times. Lizzie Roh hit 2 for 3 with a double and one RBI. Bohuslavsky tripled and drove in one Monarch.
On the mound, Stutzman allowed one run on four hits and struck out nine batters.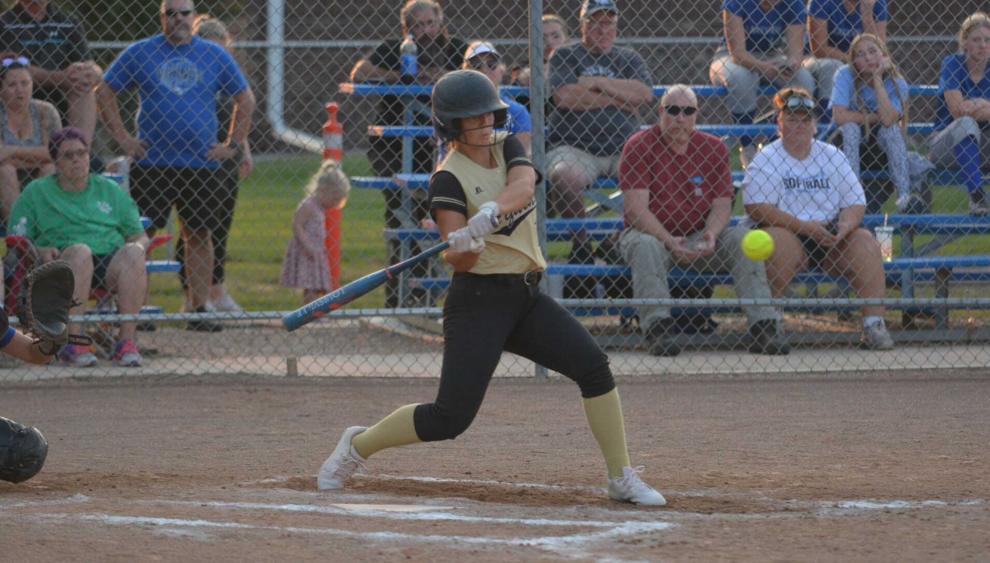 Aquinas led start-to-finish against Milford in the semifinals, scoring two in the first and one run in the fifth and sixth innings. Bohuslavsky drove in two runs and Mackenzie Kobza recorded one RBI. Hartman and Wisnieski ended the game with two hits apiece.
Bohuslacky hit a two-run single in the first. In the fifth, Madison Vandenburg stole home and Kobza singled home Hartman in the sixth.
Stutzman allowed a solo home run in the seventh. In another complete game performance, the sophomore walked three and struck out seven.
In the final, Yutan/Mead limited the Monarchs to only two hits. The Patriots scored two in the first, five in the second and three in the third.
Danica Bohuslavsky and Vandenberg each singled for the lone Aquinas hits of the game.
Aquinas was 13-6 entering Tuesday's game versus Highway 91. It'll host North Bend on Thursday before competing in Saturday's Central City Invite.
Sam Ficarro is a sports reporter with The Banner-Press. Reach him via email at DVDsports@lee.net.