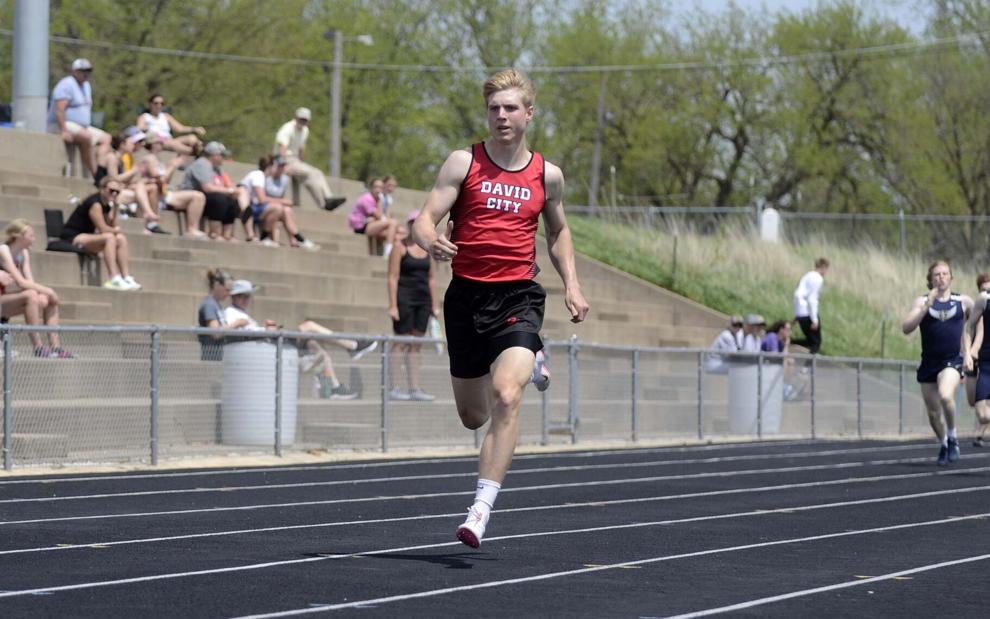 After taking part in a triangular with Aquinas Catholic and Shelby-Rising City on March 21, David City track and field took part in its first meet of the season Saturday at the Fairbury Invite.
Scout seniors Caden Denker and Avery Couch and freshman Cohen Denker took home gold medals. Both the boys and girls teams placed fifth as they combined for 17 medals in a meet featuring seven Class B teams.
Caden took home gold in the 100 and 200-meter dash. The senior posted a 100 time of 10.99 seconds for a margin of victory of 0.16 seconds. In the 200, he crossed the line at 22.25 seconds winning by 0.64 seconds.
Couch stood atop the medal stand in the triple jump with a mark of 35 feet. She won by 1 foot, 4 inches over Beatrice's Jaelynne Kosmos. The senior also placed fourth in the 100 at 13.22 seconds.
In his first high school meet, Cohen won the triple jump with a mark of 40 feet, 3 inches. He beat out teammate Reese Svoboda by 1 inch for the gold medal. Along with his medal in the triple jump, Svoboda placed fifth in the 400 with a time of 54.99 seconds.
Kambri Andel took home a pair of silver medals in the 200 and 400. In the 200, she recorded a time of 26.9 seconds with Beatrice's Avery Barnard winning the race at 26.26 seconds. The freshman clocked in at 1 minute, 3.69 in the 400, finishing behind Elkhorn North's Grace Heaney by 3.41 seconds.
Andel also took home a sixth-place medal in the long jump with a mark of 15-9.5.
The David City boys 400 relay team of Svoboda, Caden, Braxten Osantowski and Brock Dubbs broke a school record with a time of 44.57 seconds. They finished 0.07 seconds back of Crete for first place.
Their girl counterparts earned bronze as Kailey Blum, Andel, Trinity Boss and Couch crossed the finish line at 53.2 seconds. Beatrice won the event at 52.03 seconds.
Svoboda, Neil Olson, Barrett Andel and Caden competed in the 1600 relay, finishing the race in fifth with a time of 3:48.04.
Osantowski took home a medal in the 300 hurdles with a time of 45.87 seconds, good for fifth. Jacob Horner of Elkhorn North won the race at 39.93. Barrett claimed a spot on the medal stand with a sixth-place pole vault of 11 feet.
Grace Eickmeier placed fifth in the discus throw with a toss of 93-2. Ashley Villalba placed sixth in the shot put with a mark of 32-2.
David City was scheduled to compete at the Scotus Central Catholic Invite on Tuesday, but it was canceled. The Scouts' next meet is Monday at the Aquinas Catholic Invite.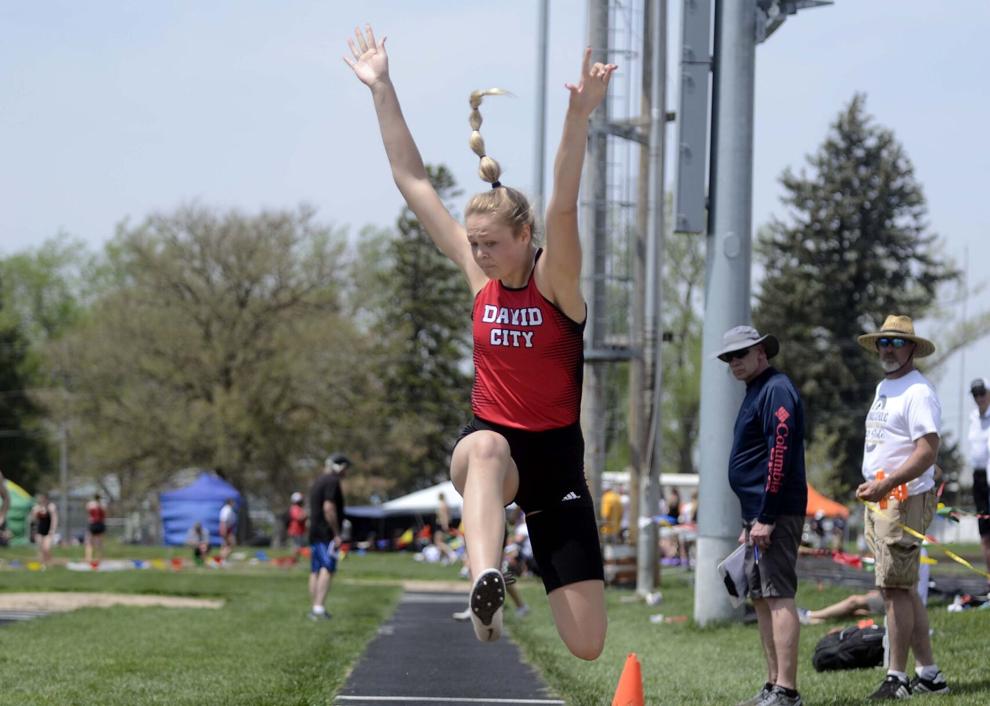 David City hosted a triangular on March 21 with Aquinas and Shelby-Rising City winning a dozen events. Dubbs, Caden, Alex Thoendel and Kambri won two events each for the Scouts.
Dubbs won the long jump with a mark of 18-7 and the 100 with a time of 11.94 seconds. Osantowski and Hunter Faz placed second and third, respectively, in the 100.
Kambri's long jump of 16-5 stood above the rest with SRC's Liberty Baker placing second at 15-7.5. The freshman's 200 time was 26.94 seconds, winning by five seconds over Monarchs senior Ava Hilger.
Caden sprinted to a 200 time of 22.54 seconds, winning by 2.1 seconds. The senior followed that up in the 400 with a first-place time of 53.04 seconds.
Thoendel finished ahead of the pack in the 1600 and 3200. He completed the one-mile in 5:30.24, winning by 19 seconds. Thoendel beat Aquinas' Finley Zook in the 3200 by 18 seconds, finishing with a mark of 12:41.24.
Couch and Svoboda placed first in the triple jump. Couch posted a leap of 34-4, winning by nearly 3 feet. Svoboda was the lone athlete to finish longer than 40 feet at 40-4.
David City won the 400 and 1600 boys relays. Faz, Cohen, Andrew Fuller and Ethan Buresh-Marick recorded the fastest 400 time of 48.04 seconds. They won by 1.8 seconds.
Svoboda, Dubbs, Osantowski and Caden combined to run a 1600 relay time of 3:45.94 seconds. They beat out SRC by 4.6 seconds.
The Scout boys won the triangular with 98 points, 12 ahead of runner-up Aquinas. David City girls finished in third with Shelby-Rising City winning the triangular.