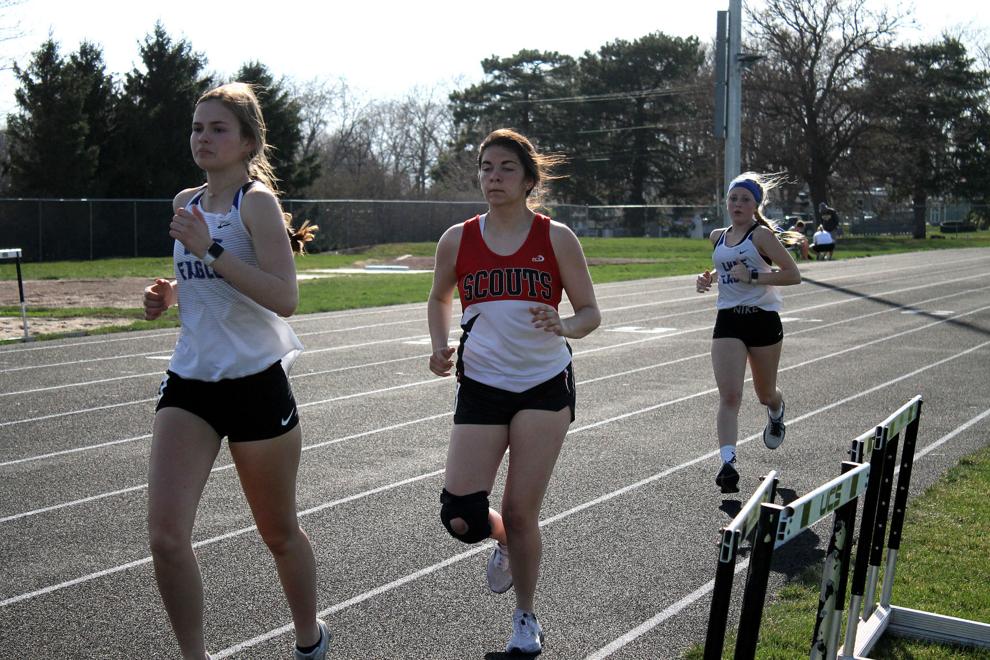 The David City girls continued to find success in sprints, jumps and throws when the Scouts earned seven gold medals on April 10 in Wisner-Pilger.
The quartet of Avery Couch, Maya Couch, Neely Behrns and Lauren Vandenberg added to their already impressive pile of medals with nine more individual pieces of hardware.
Maya Couch was a three-event winner, Avery Couch brought home a gold, Lauren Vandenberg did the same and the 400 relay, that includes both Behrns and the Couches, continued to dominate the event with another first-place finish.
Just a few days after setting a school record in the 400-meter relay but finishing second in the race, Behrns, the Couches and Natalie Blum were a second off that pace but easily ahead of the field. Maya Couch hit the finish line in 52.46 seconds - two seconds faster than the team from West Point GACC.
Maya Couch won the 100-meter dash in 12.70 seconds and was the champ in the 200 in 27.98 seconds. She took the top spot in the long jump on a top leap of 16 feet, 4.5 inches. Vandenberg made a top throw in the shot put on a distance of 36-1.50.
Payton Andel added another gold to the list when she won the pole vault on a mark of exactly 8 feet.
Avery Couch was fourth in the 100, Behrns was sixth, Behrns was also sixh in the 200, Lili Eickmeier took fourth in the 300 hurdles and Vandenberg nearly added to her gold-medal total when she was the runner-up in the discus. Her top toss was 15 feet back of the winner from North Bend.
The 3200 relay team of Keetyn Valentine, Emily Godowski, Emily Johnson and Chloe Zegers were fifth.