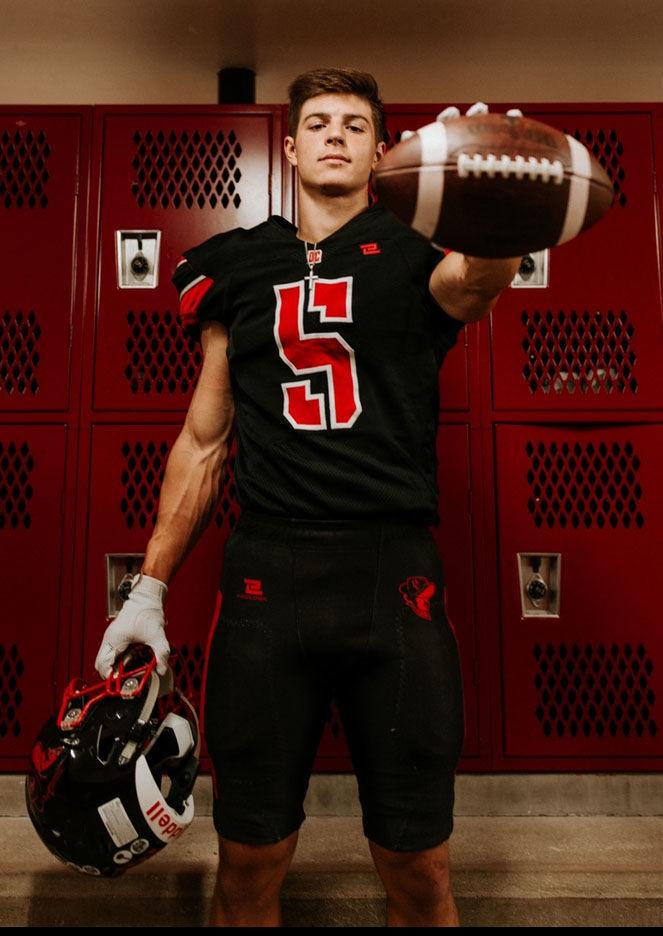 David City graduate Clayton Denker will be among the very best Nebraska high school football players this weekend when he takes to the field at UNK as a selection for the annual Shrine Bowl.
The 62nd edition of the state's annual All-Star football game will take place at 2 p.m. at Ron and Carol Cope Stadium Foster Field. As always, funds raised become a part of Shriners Hospital.
The Shriners Hospital system is located in more than 20 cities in North America and serves children in need of special care for orthopedic conditions, burns, spinal cord injuries and cleft palates regardless of a family's ability to afford that care.
Denker earned the honor after a senior season that included 1,352 yards rushing, 17 touchdowns and a per-carry average of almost nine yards.
"It's very exciting," Denker said. "I'm very thankful for the opportunity to play football, especially wearing the David City colors again and representing my school one last time." 
Denker will be one of 90 players selected from the Class A through Class C-2 level of Nebraska high school football. He's one of two from David City's district last season, the other being Davon Brees of Centennial, to be honored with the selection and just the ninth  Scout all time to be invited.
David City representatives from the past include Ron Cook (1968), Bob Martin (1972), Mike Arnold (1986), Kurt Schaecher (1989), Mike Heins (1989), Scott Stara (1991), Seth Behrens (2011) and Brandon Barta (2012).
For Denker, the Shrine Bowl represents a lot. 
First, it's a chance simply to compete after all spring sports and many summer activities were canceled. But maybe most importantly, it's also one last opportunity to represent David City on the field, one he never assumed he'd have. That it's for such a charitable organization makes it all the better.
"It's an honor to play in the Shrine Bowl and to play for the cause," Denker said. "The motto is, 'It's more than a game,' and, it definitely is. I hope we have a good turnout and that we'll be able to raise a lot of money for the Shriners Hospital." 
Though new David City head coach Robert Evans only had Denker on his roster for one season, there was no doubt in his mind the worthiness of his top weapon as a player and as a person.
"I think its one of the most prestigious offers in Nebraska, to play in the Shrine Bowl," he said. "I think it's a great opportunity, and Clayton is very deserving of it. He's a big part of the way our program is headed in the right direction."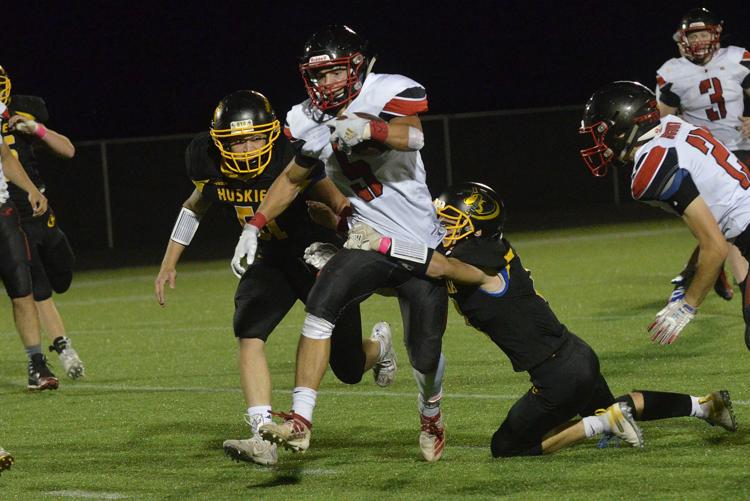 Not only was Denker a ball carrier but he also caught seven passes for 155 yards and two scores and made 78 tackles defensively to go with two interceptions.
His impact on the field included involvement in multiple school clubs where Evans saw Denker as a positive influence on his teammates and classmates. 
"With the community and everything that he's done with our school, too, not just sports," Evans said. 
Denker will have an opportunity to continue having the same impact on and off the field at the University of South Dakota where he'll join the Coyote football program.
Evans expects Denker to excel at the next level the same way he has in high school because of the way he's gone about having success.
"It was his work ethic," Evans said. "He really stepped up and was a big leader and wanted to make sure the program was going in the right direction. 
"Most kids say that they're leaders and they want to work harder than everybody, but he did everything I asked and more. He's just one of those kids I could rely on." 
Since March, Denker has been unsure if South Dakota football would still be waiting next fall due to the virus outbreak. Both state universities were cleared in June for workouts to begin on July 13. Though the NCAA has much to decide between now and kickoff in two months, the green light for heading to campus and training offers some hope.
A selection to the Shrine Bowl made that hope all the more meaningful.
"We didn't know if we'd be able to have football this fall," he said. "I'm just going to appreciate being able to have one last go at high school football and just kind of play for fun like I always do, and just have one last memory before I go off to college."  
Peter Huguenin is a sports reporter for The Banner-Press. Reach him via email at DVDSports@lee.net
Be the first to know
Get local news delivered to your inbox!