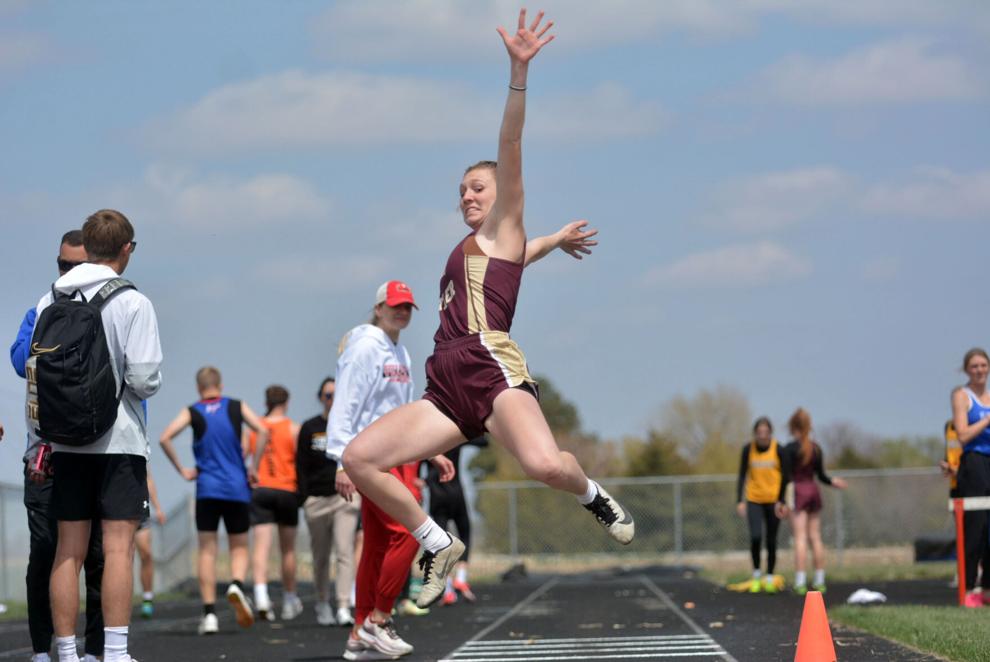 East Butler track and field returned to Osceola on May 10 to compete in the District D-2 meet. The top two individuals in each event and the relay winner automatically qualified for Omaha.
The Tiger girls finished the meet as the district runner-up with 104 points, just 20 points behind the district champion Osceola. They qualified six individuals to state and the 400 and 3200-meter relay teams.
On the boys side, East Butler senior Alex Pierce punched his second ticket to Omaha qualifying in two events. Freshman Michael Kunasek will make his debut in Omaha in the 110 hurdles.
"We're really happy," Tigers head coach Dale Nielsen said. "You always kind of hope you get a few and count on a few things going wrong and a few things that go right that you didn't expect and we had a lot of things go our way that we didn't count on. That's been a lot of fun." 
Camryn Kocian qualified for her third state meet, winning the district title in the long jump and finishing as the district runner-up in the 100.
Kocian posted a long jump at 16 feet, 9.25 inches for a personal record. In the 100, she sprinted to a time of 12.78 seconds finishing 0.1 second back of Osceola junior Fayth Winkelman.
Kocian will look to win state gold on Saturday in the 100 after claiming silver in back-to-back years.
"The long jump she's (Kocian) been on the verge of having a big jump so many times this year. Finally she really put it together and I think the whole series of jumps were her best of the season," Nielsen said. "In the 100 meters, the top four girls were about the top four in the state all season and they just go back and forth with each other. She held her own and did really well."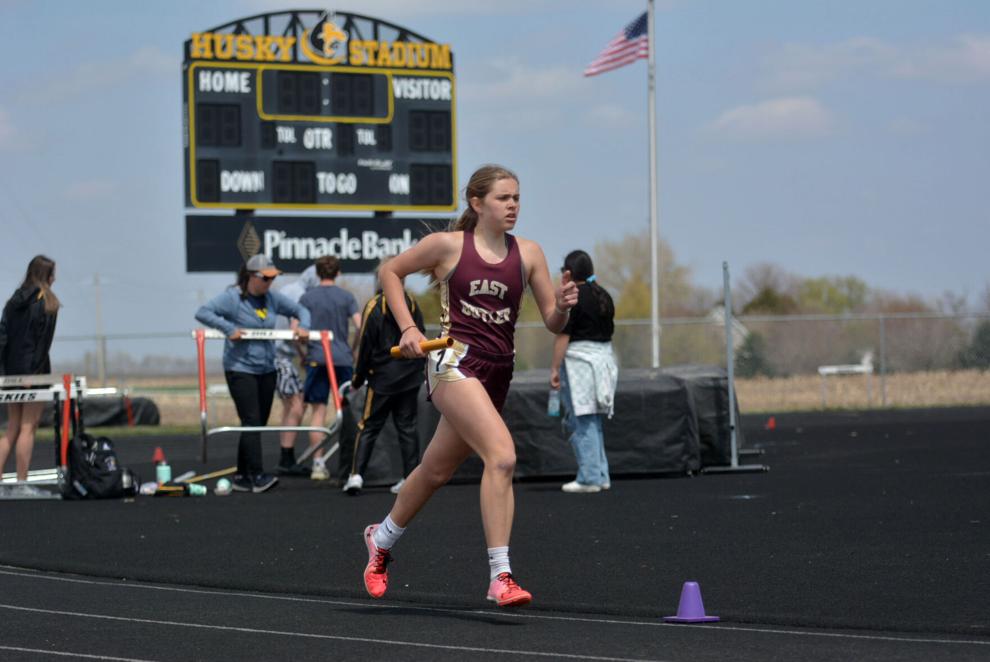 Reese Kozisek punched her third ticket to Burke after qualifying for the 1600 and 3200. The junior claimed a pair of silver medals running a personal best in both races. Kozisek's one-mile time was 5 minutes, 54.14 seconds. She completed the two mile in 13:15.94.
"I think she's (Kozisek) worked really hard and she's had big goals. Really more important for her is if she can get down under 13 minutes," Nielsen said. "That's been her goal for a long time. She'll have the competition to do it that's for sure. I was really happy for her."
Haley Klement, overcoming the disappointment of not qualifying for the high jump for the second straight year, secured her spot in Omaha in the 300 hurdles for the second straight year. The senior clocked in at 49.38 seconds, good for second and a new personal record.
"Haley Klement had a step back in the high jump," Nielsen said. "She was really disappointed after that. She was like I have more events and she came back really well in the hurdles."
In the field, East Butler sophomore Morgan Havlovic and freshman Lillie Kriz both qualified for state for the first time in the high jump. Both jumpers cleared the bar at 4-11, earning a spot at Burke as additional qualifiers.
"They've been consistent all year, but consistent at 4-6. When I heard they had cleared 4-11, I couldn't believe it," Nielsen said. "They were over the moon with that one. I think that was probably the biggest surprise I've had in a long time."
Senior Sierra Rhynalds will cap her high school athletic career at state after winning the district title with a personal record shot put throw of 33-9.5. Rhynalds will compete in the state shot put for the second time and first in two years.
"She's (Rhynalds) been consistent all year too and she knew she had a good shot going in with the other marks the kids put up, but she exceeded that and had a season best by almost a foot," Nielsen said. "It's really nice to see seniors step up and really compete their best at that level and I know she's really proud of that and hopefully that'll continue this week."
The Tigers 400 relay team of Kocian, Klement, Meagan Janak and Miranda Strizek clocked in with a time of 52.84 seconds, earning a spot as an additional qualifier.
Strizek, who replaced graduate Allie Rigatuso on the team, will look to help East Butler secure a third straight medal in the event.
"They've done a great job. They've worked hard. Miranda (Strizek) has really developed a lot as a sprinter," Nielsen said. "We weren't sure if we had such a solid fourth and Allie (Rigatuso) was going to be tough to replace, but Miranda has really improved as the season went on. In the end, the chemistry was there. They worked hard on things. Didn't really have handoff problems all season."
Kozisek, Rylie Biltoft, Nevayla Hilton and Malorie Spatz ran the 3200 relay with a time of 10:47.93, good for second at districts and as an additional qualifier for state. All four runners are underclassmen.
"The big difference with them this year is just maturity. This year I think they all knew what they had to do. We all talked about improving the first lap and getting yourself into a position to run a decent time," Nielsen said. "All of them had a personal best in that relay. They were confident the whole time. Nobody was too nervous and they went out there and was just like we can do this, we're going to do this. It came together for them as we hoped."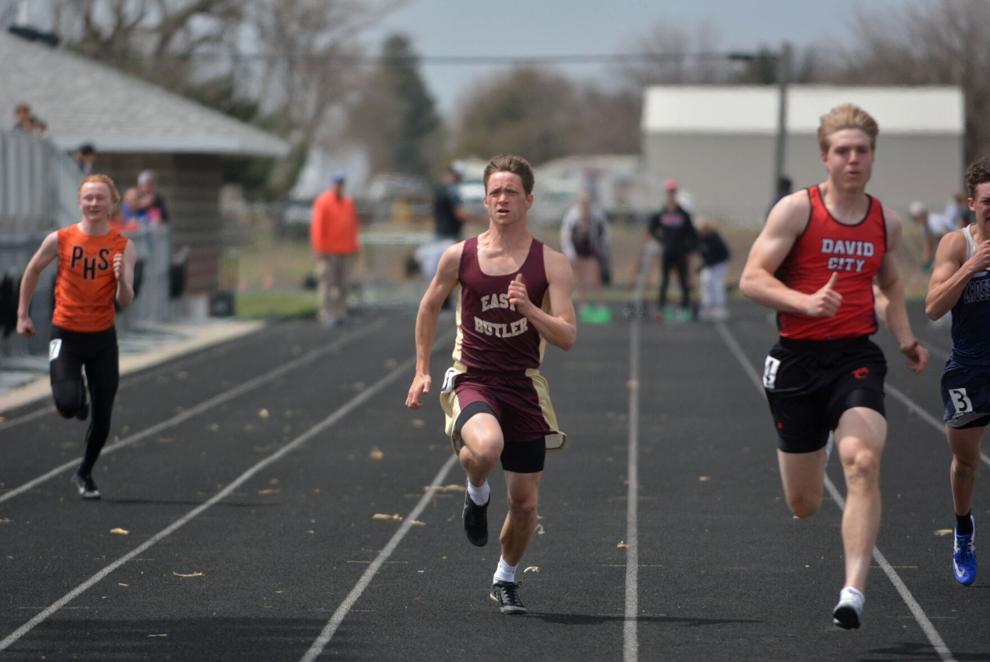 After missing out on state last year, Pierce returns to Burke to run in the 400 and the 300 hurdles. The senior recorded the fifth-fastest time at districts, a personal record time of 52.67 seconds, but it was fast enough to qualify as an additional qualifier.
Pierce also earned a spot in the 300 hurdles, winning the district title with a PR time of 43.49 seconds.
"Alex (Pierce) this entire season really dedicated himself to get back to Omaha. He was the team leader in every workout and he bounced back from the distance group to the sprint group," Nielsen said. "We were hoping to give him a little bit more endurance this year and a little more strength. He was in the weight room this year and very determined."
Kunasek booked his ticket to Omaha in the 110 hurdles, placing second in the 110 hurdles with a time of 17.7 seconds. 
"For a freshman, he's shown a lot of maturity. He has shown constant improvement. Michael's a kid who's very smart and works really hard on improving mistakes," Nielsen said. "He was a leader up until about hurdle No. 7 and he clipped one. The best part is he didn't lose his composure. He just kept his focus and got right back into it and finished really well."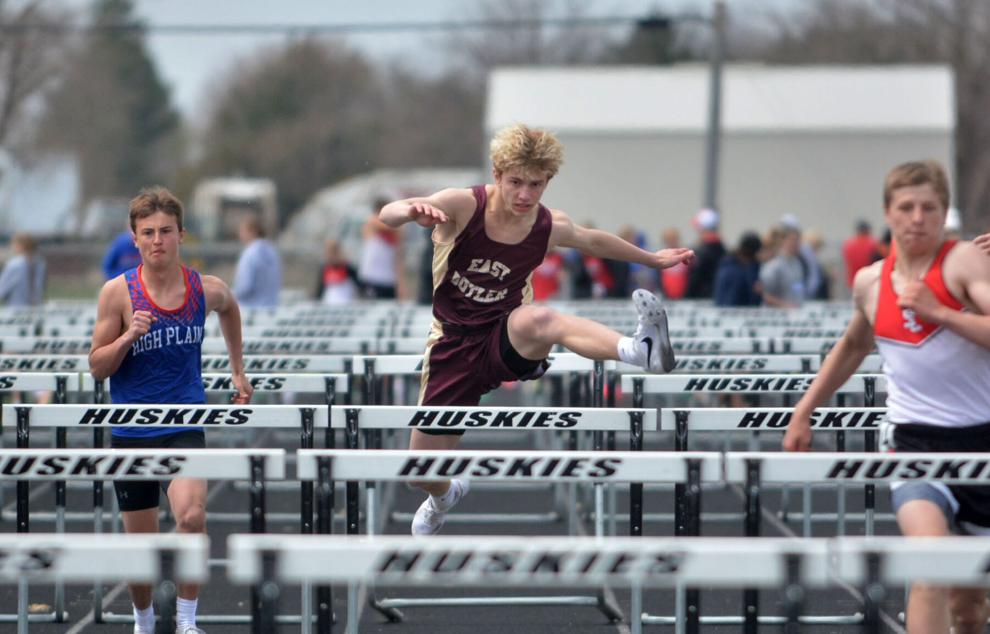 The NSAA Class D State Track and Field Championships begin Friday and run through Saturday at Burke Stadium in Omaha.
Kocian will compete in the long jump at 11:30 a.m. Friday with the 3200 girls relay and Kozisek running in the 3200 finals in the afternoon. All other running prelims will take place on Friday.
Kriz, Havlovic and Rhynalds will compete in their respective field events at 9:30 a.m. Saturday. All running finals will take place in the afternoon.
"I think we got some kids who know they've got a shot at medals. Some years we go down there and everybody's just like this is great, we made it and we don't have any clear expectations," Nielsen said. "I think a lot of these kids now are in the mind frame that they believe they can score. We would really love to come home with some state medals."
Sam Ficarro is a sports reporter with The Banner-Press. Reach him via email at DVDsports@lee.net.