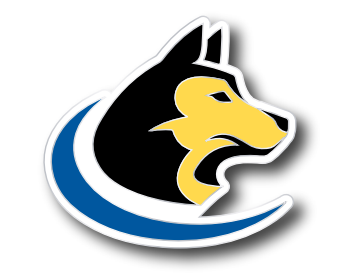 A third-quarter interception then a touchdown just plays later were all the points Shelby-Rising City needed to earn a season-opening win over the No. 10 team in the preseason rankings. The defense did the rest.
New Husky quarterback Bailey Belt found receiver Jett Pinneo on a fade route, Belt added the extra point and Shelby-Rising City opened the season on the right foot last week, 7-3 over Battle Creek.
The defensive slugfest between the two featured just 493 combined yards of offense, five total turnovers and nine total tackles for loss. For fans of defense, it was a masterpiece.
For S-RC head coach Kevin Kopecky, it was a satisfying win no matter how it was put together.    
"It was an old fashioned, hard fought football game against two physical football teams," he said in emailed comments. "They had a definite size advantage across the board, but our guys showed a tremendous amount of heart and grit for 48 minutes."
His advice after taking a 7-3 lead: "If they don't score, they don't win," Kopecky said.
He proved to be prophetic in that regard.
Belt finished 20 of 31 passing for 179 yards, one touchdown and one interception. Pinneo caught 10 of those balls for 82 yards and the one score. Grand Lindsley led on the ground, rushing 16 times for 45 yards.
Antonio Lopez was tops defensively with 15 total tackles, 2 and 1/2 for loss.
"I've said all along that we're going to be a good football team again this year, but everyone knew we lost a good group of seniors from last season, so I don't think anyone believed me. None of that matters as long as we believe in ourselves," Kopecky said.
"There's an old saying in football if you really practice hard and pay attention to details the most improvement of the entire season should occur between Week 1 and week 2. We'll push hard this week to get better.
Nate Tenopir is the sports editor of The Banner-Press. Reach him via email at DVDsports@lee.net.