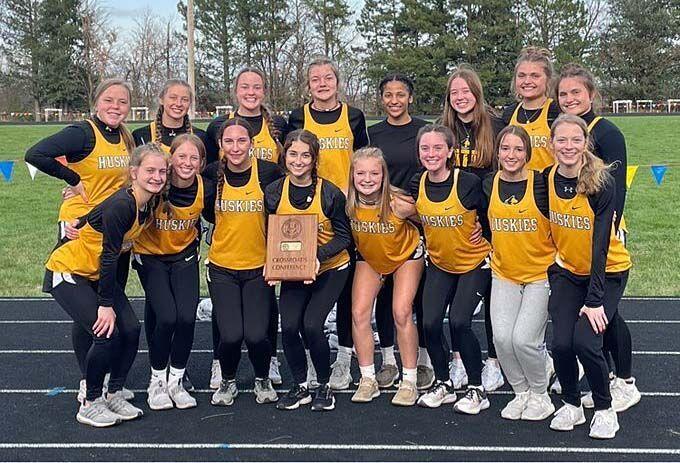 Last year, Shelby-Rising City girls track and field ended a 40-year conference title drought. Just a year later, a drought has turned into a dynasty.
The Huskies repeated as Crossroads Conference champions at Osceola High School last week, finishing with 129 points and winning by 35 over Cross County.
Ava Larmon and Liberty Baker combined for six medals. Larmon won gold in the discus throw with a mark of 110 feet, 3 inches. Rylie Carter joined Larmon on the podium with a fourth-place toss of 98-4.
In the 400-meter run, Ava and Alex Larmon placed third and fourth, respectively. Ava completed the race in 1 minute, 4.12 seconds while Alex finished 0.56 seconds behind. Ava recorded the third-longest shot put throw of 34-2.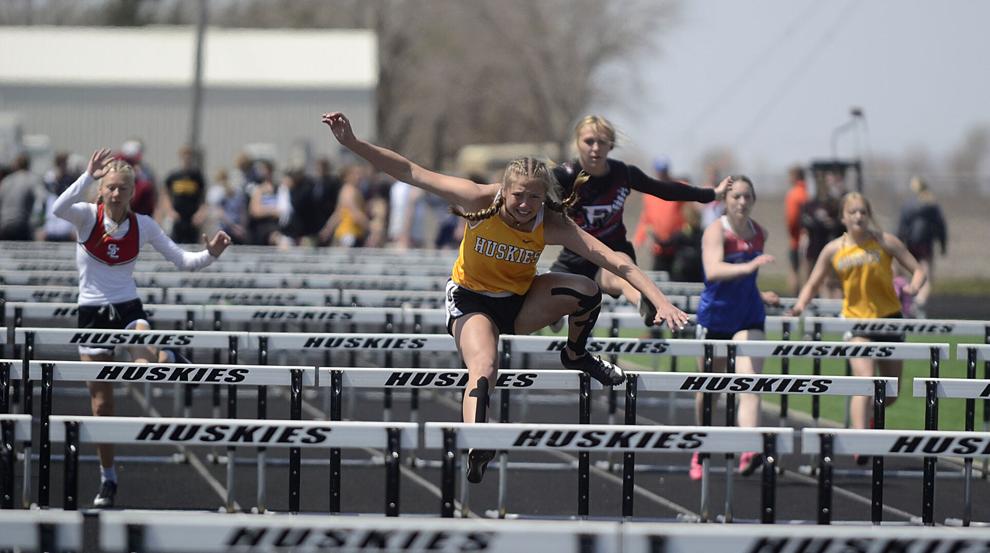 Baker won the 100 hurdles with a time of 15.55 seconds. She won the race by 2.09. The junior claimed bronze in the 100 with a time of 13.23 and a long jump of 15 feet.
Zoey Walker won gold in the high jump by and inch with a leap of 5-foot-3. She also placed fourth in the 800 with a time of 2:38.48.
Angel Barnes and Taya Pinneo each medaled in the 1600 and 3200. Pinneo and Barnes finished second and third in the 1600. Pinneo's time was 6:06.74 while Barnes crossed the finish in 6:09.25. In the 3200, Barnes and Pinneo swapped spots on the podium with Barnes gaining silver by 0.10 seconds over Pinneo.
SRC had the 1600 and 3200 girls relay teams win their respective races. Ava, Kaylei Perry, Baker and Alex combined for a 1600 time of 4:26.47. Barnes, Alex, Walker and Pinneo made up the 3200 team for a finish in 10:43.57.
The girls team ended the regular season with three straight team meet titles. Next up for the Huskies is Thursday's district meet at Centura High School. Baker, Barnes and the 1600 relay team of Ava, Perry, Baker and Alex will look to earn a return trip to Omaha.
"We have seen a ton of great competition this season and our girls have really come on strong in the last few weeks. We're entering the district meet coming off a huge week last week and many of our young ladies have put themselves in tremendous position to be state qualifiers," SRC head coach Aundrea Morner said. "Like all other years, we've got some tough competition in our district, but one thing our ladies have proven this season is that they refuse to go out without a fight.
"Us coaches have high hopes for our girls and we're looking to see many of our state qualifiers from the 2021 season and some newcomers on the team qualify for the state meet this year. The opportunities are there. We need to show up and capitalize on our strength."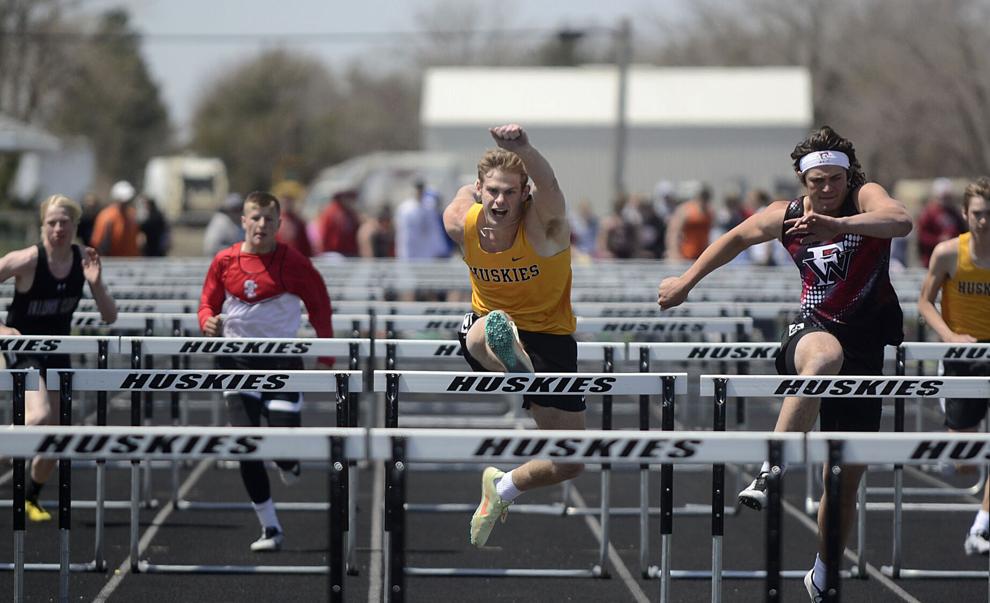 Hunter White led the boys team with first through third medal collection. White won the 110-meter hurdles when he hit the line at 16.01 seconds. He finished 0.58 seconds ahead of Cross County's Cory Hollinger. In the 300 hurdles, White was runner-up by 0.16 seconds with a time of 41.82. He posted the third-best long jump of 18-9.50.
Gabe Dutton-Mofford claimed bronze in the 800 with a time of 2:10.79. The sophomore also contributed to the boys 1600 relay team that earned bronze. The relay team of Payton Sliva, Gavin Dutton-Mofford, Nolan Arps and Gabe ran the course in 3:47.96.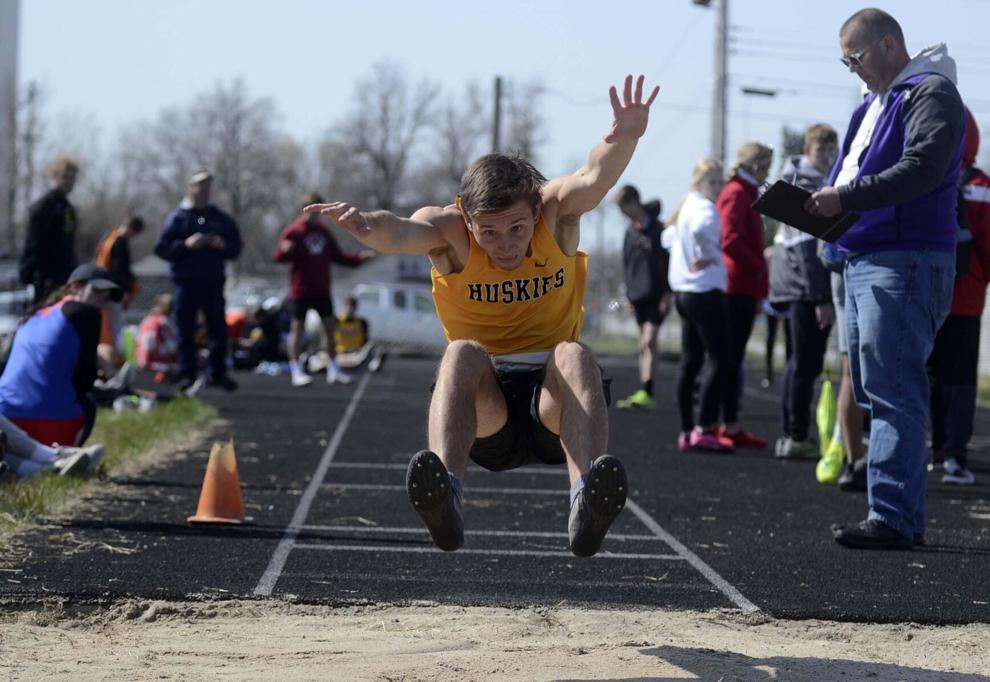 Tanner Nekl, Arps, Ashton Schultz and Gabe comprised the fourth-place 400 relay team. They finished the race in 48.19 seconds. Trevor Hoegerl won two medals, placing fifth in the triple jump and sixth in the long jump. Arps placed sixth in the 400 with a time of 56.06 seconds.
The Husky boys finished the meet in fourth place with 52 points. Osceola won the conference title with 137 points, and McCool Junction was the runner-up with 124.
Shelby-Rising City will look to qualify their first boys to Omaha in three years when it finished fifth as a team.
"Our boys team is young, but we have great leadership from our four seniors, and these gentleman have continued to compete well throughout the season. Much like our girls team, these young men are coming off a great week last week and we're looking to see another great showing by these guys at the district meet," Morner said. "We, as coaches, are hoping for some of our young men to qualify in the hurdling events and possibly the jumps if things go our way."