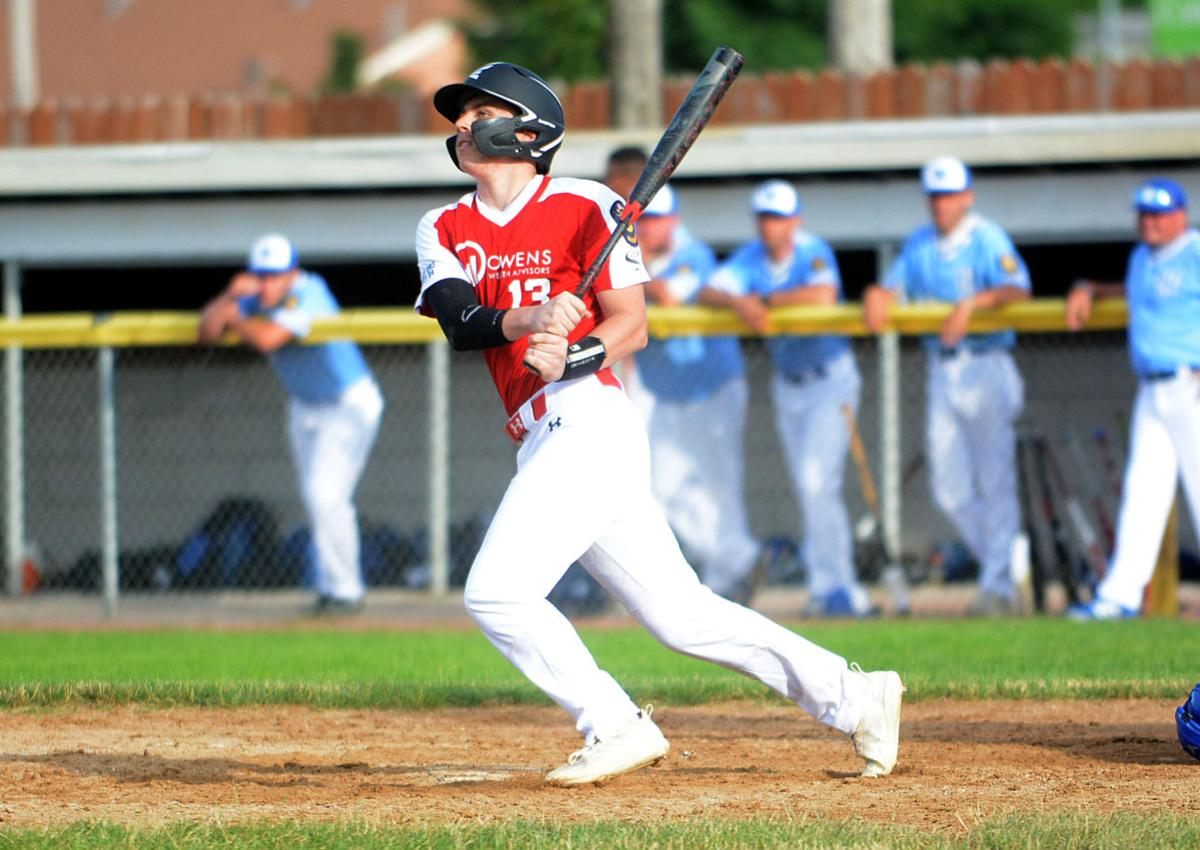 David City's Krae Lavicky was one of two Owens Wealth Advisors Junior Reds to drive in multiple runs as the team improved to 4-0 in a 9-1 road win Monday at Wisner-Pilger/Howells-Dodge.
Lavicky started at catcher, played an inning at third then returned behind the plate in the seventh. He helped call a game in which Reds pitching allowed just three hits and the lone run.
Lavicky drove in a run during the three-run third on an infield single then pushed in the final run of the game in a five-run seventh on a ground out to second with the bases loaded.
The Reds started somewhat slowly but had six extra-base hits out of their 11 total hits and blasted their first home run of the game.
First baseman Eli Osten took a 1-0 pitch over the wall in left center for a 1-0 lead in the second. That turned into a 4-0 advantage after three when the Reds used three hits to score three runs. A double, triple then Lavicky's single made it 3-0. He moved over on a bunt then stole third and home for a 5-0 lead.
In the seventh, Owens Wealth Advisors scored five times on five hits and a walk. Lavicky stepped to the plate with the score 8-0 following all five of those hits, one a double. He grounded to second for an out with the bases loaded but sent a runner home from third.
On the mound, the Reds had a solid start by Cooper Tessendorf. Tessendorf went 3 and 2/3 with just one hit allowed, one walk and five strikeouts.
Other than two hits including a double for WPHD's only run in the seventh, the only time Reds pitching was challenged was in the fifth with the bags full and one out. Kolby Blaser came on in relief of Eli Osten during that jam and struck out one hitter with three pitches and forced another into an easy grounder to first.
Be the first to know
Get local news delivered to your inbox!