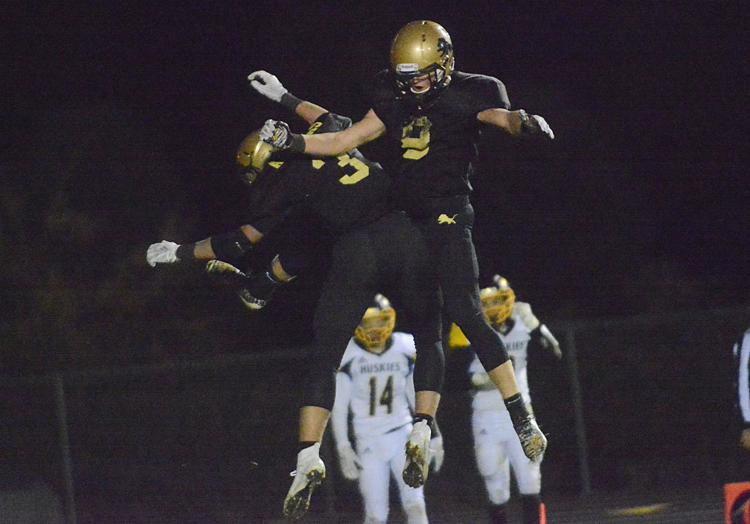 The highly anticipated ranked showdown between Aquinas Catholic and Shelby-Rising City never materialized on Oct. 24 at David City Memorial Field.
An opportunistic Monarch team took advantage of every early chance and capitalized on every Husky mistake in the first half and had the contest essentially decided by the break. Kyle Napier scored four times and special teams created another touchdown while Aquinas built a 28-0 advantage and rolled to a 41-6 win.
The victory gave the No. 7 Monarchs a 7-2 end to the regular season while the No. 10 Huskies took their third loss in a row and fell to 6-3.
Perhaps most significantly, the result plus others from across the state paired Aquinas and Shelby-Rising City back up for the first round of the Class C-2 playoffs on Friday back on the very same field.
Key early plays included fumbles by each side, a failed fourth-down conversion by SRC, pass interference called on SRC during an extended Aquinas drive, punt block by Monarch special teams, shanked punt by the Husky special teams and long touchdown pass to Napier on a third-and-10 with less than two minutes remaining in the first half.
"We beat a well-coached, physical football team," Aquinas coach Ron Mimick said. "They play hard. We just took it to them early."
Aquinas was driving after receiving the opening kickoff but then fumbled it away after crossing midfield. But rather than taking advantage of that break, SRC fumbled it right back after a hit on the quarterback two plays later.
The Monarchs capitalized moments later when Napier scored his first - a 6-yard run that made it 6-0 after the PAT was missed. SRC put together its best drive of the night on the next possession but faced a fourth down on the Aquinas 16. A quarterback sack denied the Huskies points.
The Monarchs then went 69 yards in 17 plays and made it 14-0 when Napier went in from nine yards out. Quarterback Caleb Thege hit Braden Smith for the two-point conversion.
Aquinas faced a third-and-15 on the drive nearing the Shelby-Rising City red zone when the Huskies were whistled for pass interference, keeping the drive alive.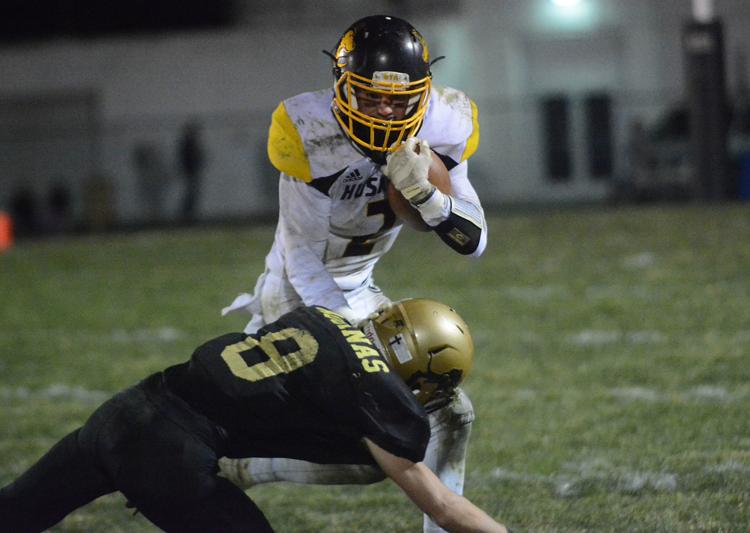 When SRC got it back, a three-and-out led to a blocked punt from Aquinas' Rylan Chromy and a 21-0 lead when he picked up the loose ball and scored. SRC's next drive, another three-and-out, gave way to a 20-yard punt shanked to the north sideline.
Aquinas had under two minutes before the half, went with an aggressive approach, and made it 28-0 when Thege found Napier on a 35-yard touchdown pass.
You have free articles remaining.
Napier rumbled for 63 yards and a fourth touchdown in the third quarter, the PAT failed, but Craig Nickolite put the running clock in effect later in the frame with a 6-yard touchdown run to cap another extended drive.
Shelby-Rising City found its only points on a 59-yard pass from Bailey Belt to Jet Pinneo in the fourth quarter.
"Aquinas beat us up front all night, plain and simple," SRC head coach Kevin Kopecky said. "It's really hard to get anything going when you get beat up front as bad as we did. Their line was superior to ours."
Napier finished with 12 carries for 116 yards and three touchdowns to go with the one catch for 35 yards and a score.
Napier began the season as the Aquinas quarterback before Mimick moved him to the backfield last week and made backup Caleb Thege the new starter. The change was a response to a somewhat disjointed offense that was inconsistent most of the season and was shut out in a Week 7 loss at North Bend.
The Monarchs scored 83 with the new personnel in Week 8, but were interested to see if that could carry over against a top-10 opponent in Week 9.
"Caleb is a really good quarterback. He sits back there, he's calm and he makes the right reads, and I like running the ball," Napier said. "The line blocks well, and it just all works out.
"Running back is just a little...easier for me."
SRC will now try to pick up the pieces in a rematch with the season on the line and little outside hope outside its own locker room after Friday's score.
"Anytime you lose it's disappointing, but it's especially embarrassing when you make those kind of mistakes and you're getting whipped up front," Kopecky said. "Their defensive and offensive lines just kicked our butts all night."
Nate Tenopir is the sports editor of The Banner-Press. Reach him via email at DVDsports@lee.net.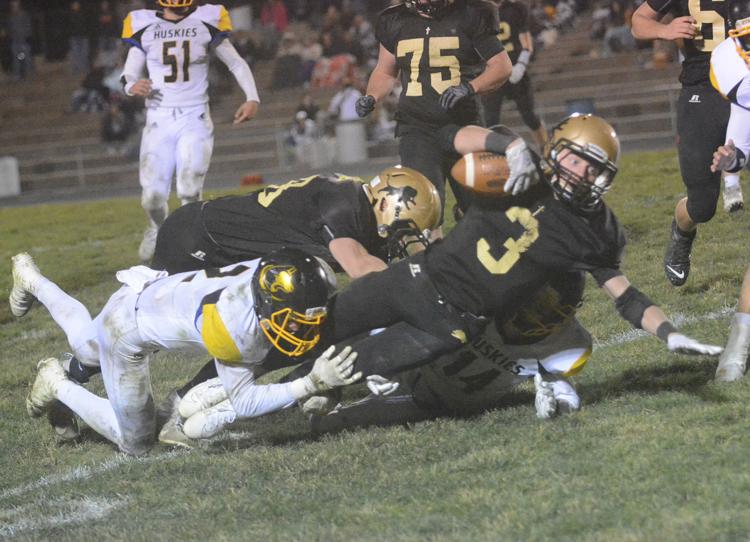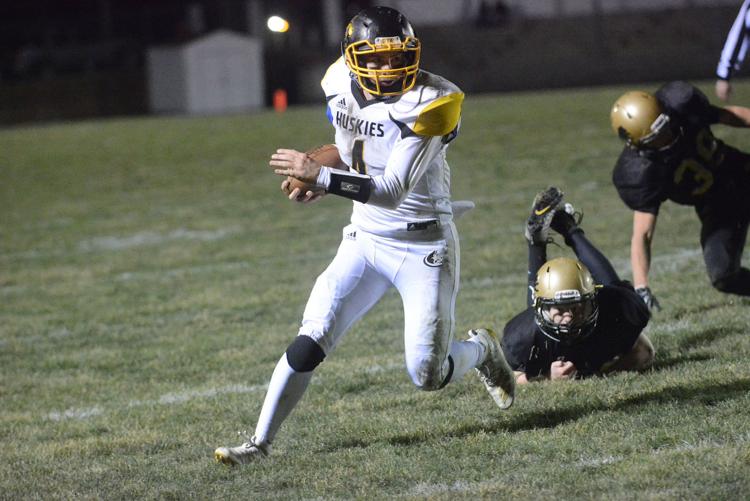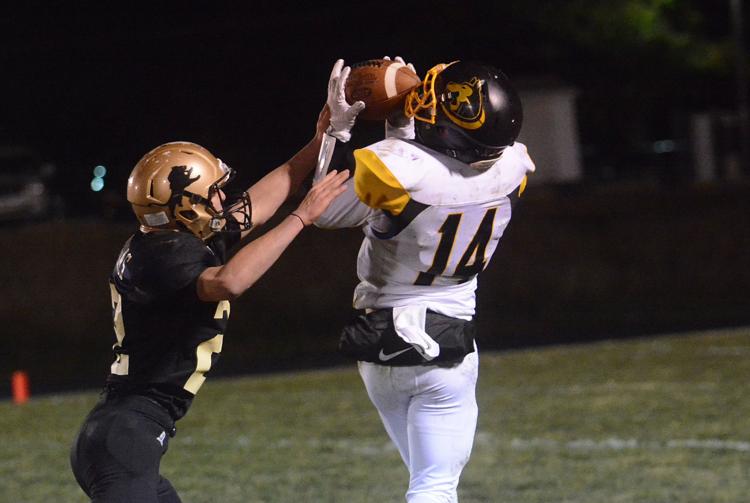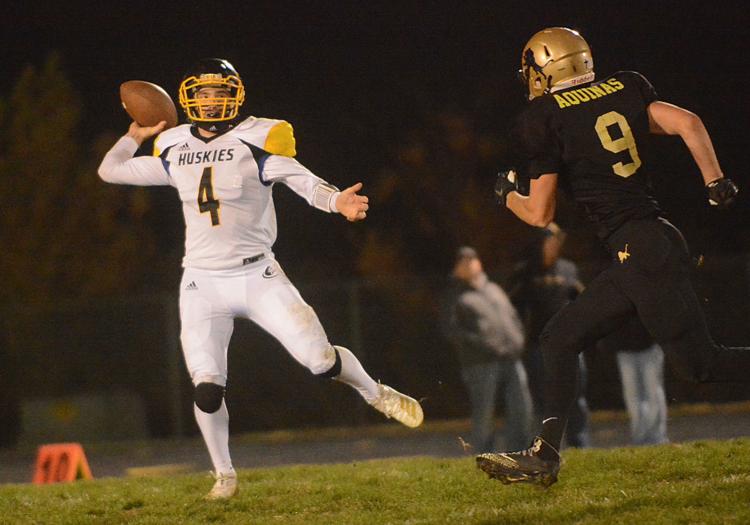 Be the first to know
Get local news delivered to your inbox!