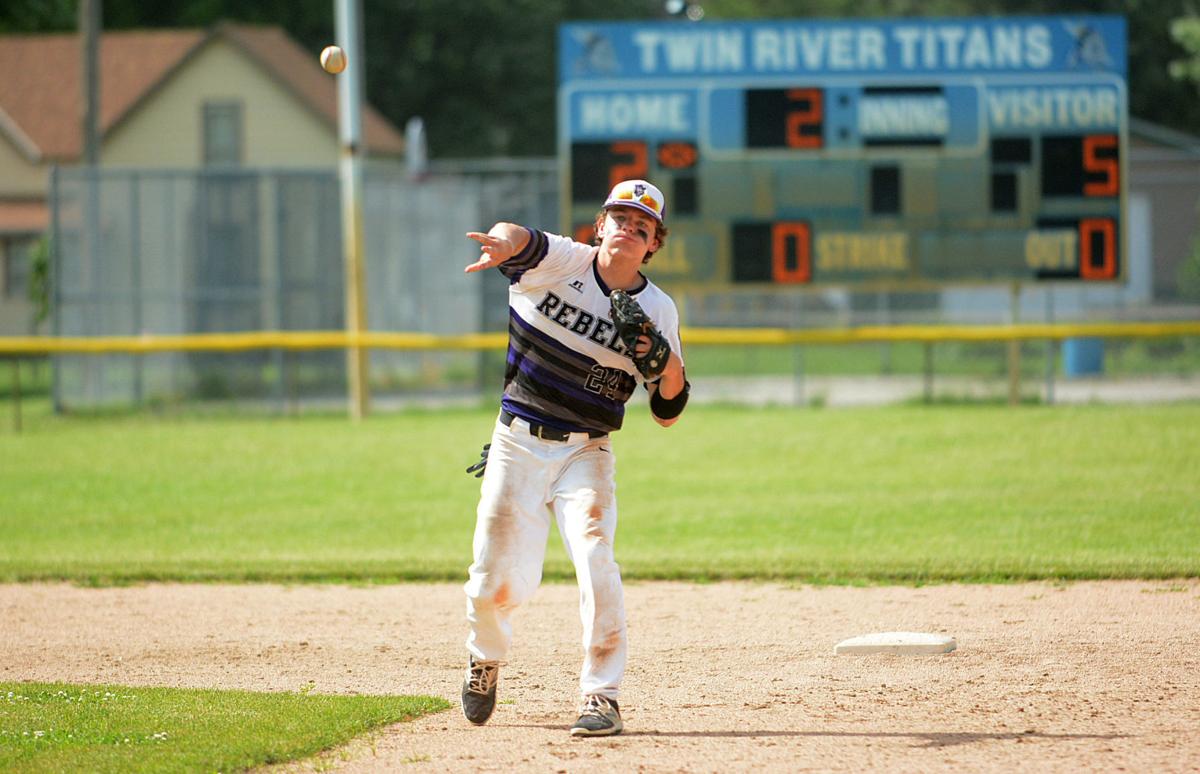 The Shelby-Osceola-Stromsburg Rebels American Legion Seniors baseball team made quick work of North Bend on July 1, winning in a five-inning mercy-rule game. 
The seniors won 10-2 with an offense that produced 10 hits.. 
The seniors improve to 4-2-1 after tying with Central City in a rain-shortened game the night before. Tuesday. 
SOS opened the game by scoring two runs in the first, but North Bend tied it up with two runs in the top of the second. 
The floodgates opened for The Rebels in the bottom of the second. They scored four and added four in the third without allowing a run the rest of the game. 
"The seniors team is a unique team," coach Tony Belt said. "I've had the privilege of coaching a lot of teams. Most of these boys since they were five years old, I've been the only coach they've really had. 
"You look at the lineup this year, one through nine, there's not an easy out in that lineup. They're all good hitters. They're good athletes. They don't swing at bad pitches. When we get on, we don't bunt and get them over; we go for that big inning. We want to put up a crooked number. We have a lot of kids, one through nine, we're comfortable hitting the ball and hitting it hard." 
Max Hoatson and Jett Pinneo led SOS from the plate, each going 3 of 3. Kyle Napier added a home run in the third to seal the victory. Pinneo had three RBIs and three runs scored. 
Tanner Wood started on the mound. He pitched three innings allowing two runs on three hits while striking out five batters. 
Wyatt Urban, who recently turned 16, pitched in a Seniors game for the first time. He tossed the final two innings and allowed no runs, no hits and struck out three batters.  
Be the first to know
Get local news delivered to your inbox!