Without a postseason to end the 2020 abbreviated Legion season, the Shelby-Osceola-Stromsburg Seniors at least had somewhat of a taste what it might be like last weekend in Silver Creek.
In a tournament hosted by Twin River, six teams were invited to the three-day event that included three preliminary games to determine a championship final on Sunday night.
SOS went 2-1 with a win over Class C 2019 Juniors runner-up Palmer-Wolbach-Greeley but lost twice to reigning Seniors champs Dannebrog-Cairo-Boelus and settled for tournament runner-up.
The Rebels started with a dominant 9-1 win Friday over Bruning-Davenport-Shickley, gave up a 3-0 lead to DCB on Sunday in a 9-6 loss, bounced back to qualify for the championship game in a 11-9 win over PWG but then had the bats silenced and managed just three hits against DCB in a championship rematch.
Top performances included Cooper Gierhan going 5 for 10 at the plate in the four games with three RBIs, Bailey Belt was 4 for 12 with five RBIs, Tanner Wood earned the win on the mound on Friday and Belt allowed just three hits over 5 and 2/3 in the title game.
"Overall the weekend play was pretty good. When we got ourselves in trouble was when we either hurt ourselves with errors in the field, or misreads on fly balls or trying to do too much at the plate," coach Jeff Kuhnel said. "The DCB game was the case of a couple fly balls getting over our player's heads and then not taking what they give you at the plate.  Give DCB credit, they battled the entire game and had some seeing-eye singles in that game and came out on top."
CHAMPIONSHIP, DCB 4, SOS 0: Though both teams were playing their fourth game of the weekend, pitching dominated. Both starting pitchers allowed just three hits but it was DCB's Elijah Boersen that had run support while SOS's Bailey Belt left with two outs in the fifth and trailing 1-0.
SOS stranded a two-out walk in the first, a two-out single in the second and a leadoff single in the fourth. Gierhan started the fourth with his second hit, stole second and third but was left 90 feet away from home plate on a strikeout, pop out to second and liner to the left fielder's glove.
Boersen helped his own cause when he singled with two out in the third then came home on an error at third in the next at bat.
Leading 1-0, DCB quadrupled its lead with four hits and a walk in the seventh.
Boersen went the distance for a complete game and retired the final nine SOS hitters he faced after Gierhan's fourth-inning single. 
"The Boersen kid that they had on the mound always has great control and speed with his pitches, and he kept our players off balance all game," Kuhnel said. "Bailey did a great job of pitching as well. After the save in the PWG game then to go 5 and 2/3 with one earned run, that's all you can ask of a player."
SEMIFINALS, SOS 11, PWG 9: SOS nearly squandered a 10-3 lead it had built through 5 and 1/2 innings when PWG plated six in the home half of the sixth and had runners at the corners with two down. Belt came on and forced a grounder to first and escaped with the lead.
SOS added a run in the seventh but faced more drama when Belt walked two with two outs. On a full-count pitch he ended the game on a grounder to second.
The Rebels built their advantage thanks to multi-hit efforts by Jett Pinneo and Gierhan. Pinneo was 2 for 3 with an RBI while Gierhan was 2 for 2 and drove in three. Grady Belt and Mick Hoatson drove in two runs and Gierhan and Isaiah Zelasney both stole two bases.
Colin Wingard started and struggled with command early on but gave up just two runs in a bases-loaded, no outs jam in the first and allowed only two runs over the next three innings.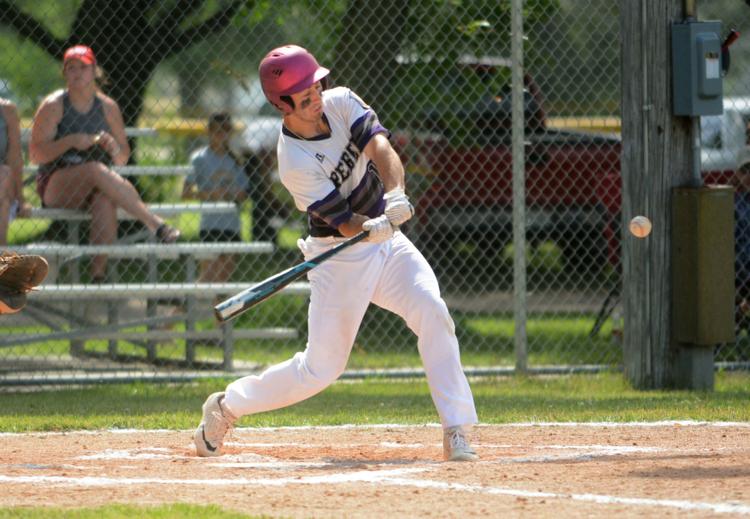 Though he was cruising along, he ran up against the pitch count limit and had to be removed.
"He is a kid that every now and then struggles early on and then just gains more control and power as the game progresses," Kuhnel said. "There again, we got the large lead and then tried to do a little too much at the plate rather than taking what the opposing pitcher gives you. But in the end, we came out on top against a great team that had a large number of players that played on the state championship Junior team last year.
SATURDAY, DCB 9, SOS 6: SOS led 3-0 after a big first inning and 5-1 after four before DCB scored eight runs over the final three frames.
DCB trailed 5-2 through five before taking the lead for good with five runs on five hits, a hit batter and a walk in the sixth. SOS made it a one-run deficit in the bottom half when two walks eventually turned into one run, but two hits and a walk scored two for DCB in the top of the seventh.
SOS went down in order in the bottom half.
Gierhan went six of seven innings for SOS with 12 hits, seven earned runs and five strikeouts.
"It was just too bad that when you look at the pitching that Cooper Gierhan did in that game against DCB with 97 pitches and 72 of those being strikes," Kuhnel said. "To come away with a loss is too bad."
FRIDAY, SOS 9, BDS 1: The Rebels had the bats going early with single runs in the first and second then four in the third.
Bailey Belt pushed the first run across on a sac fly and Max Hoatson reached on an error in the second, stole second, moved to third on a passed ball and made it 2-0 on a Mick Hoatson ground out.
Kyle Napier's single in the fourth with two on made it 3-0, Bailey Belt reached on an error in the next at bat and another run came in, Grady Belt made it 5-0 on a sac fly and Mick Hoatson singled with two outs for a 6-0 advantage.
Hoatson pushed another across on a bases-loaded walk in the fifth and Wingard ended the game on the mercy rule in the very next at bat with a ground ball up the middle, scoring two.
Tanner Wood tossed all five innings and gave up four hits, an earned run, two walks and struck out five.
Nate Tenopir is the sports editor of The Banner-Press. Reach him via email at DVDsports@lee.net.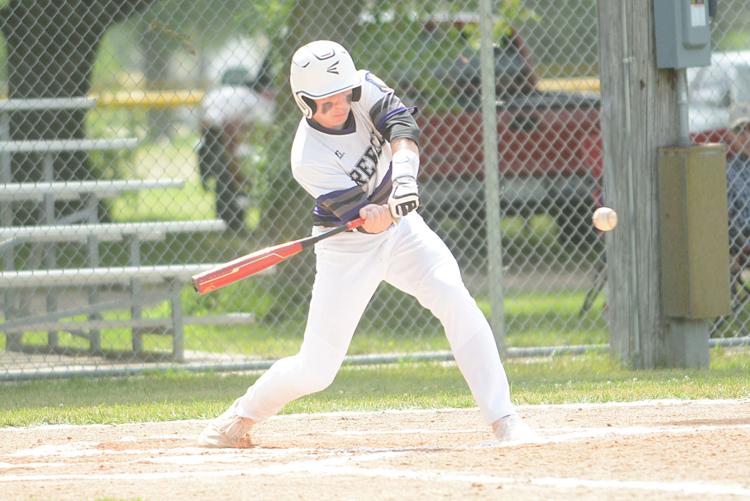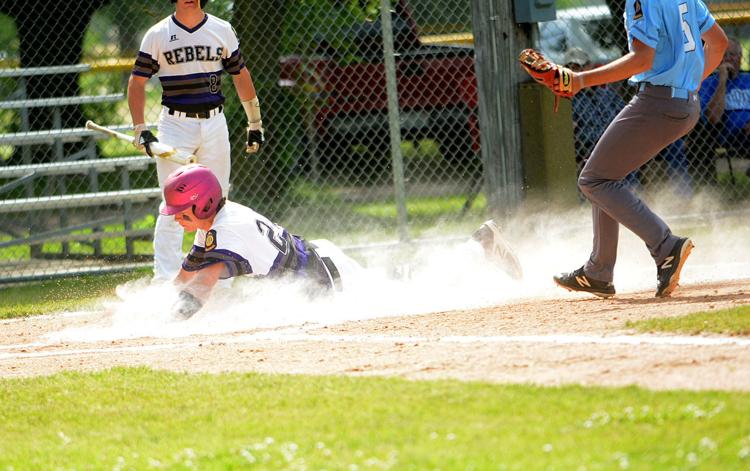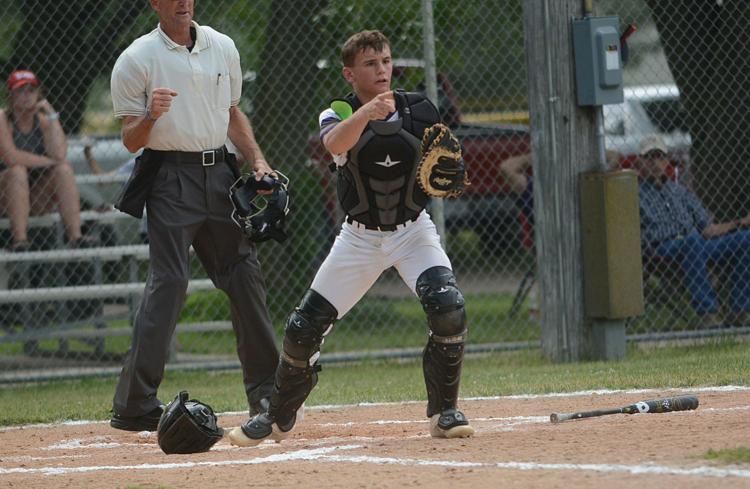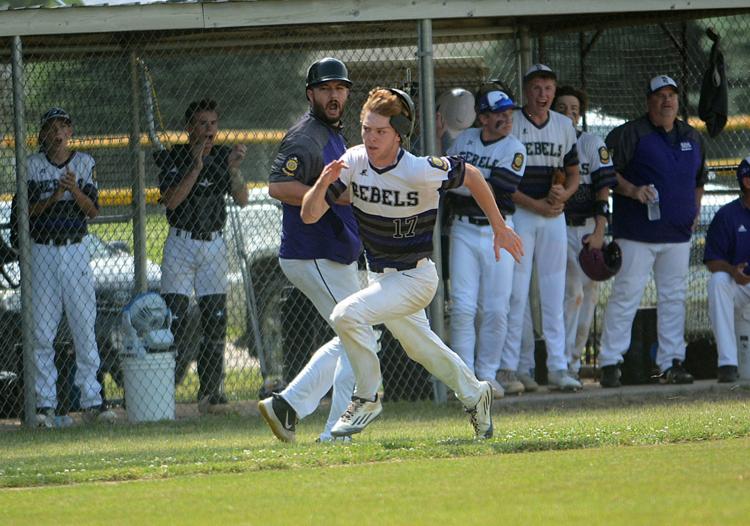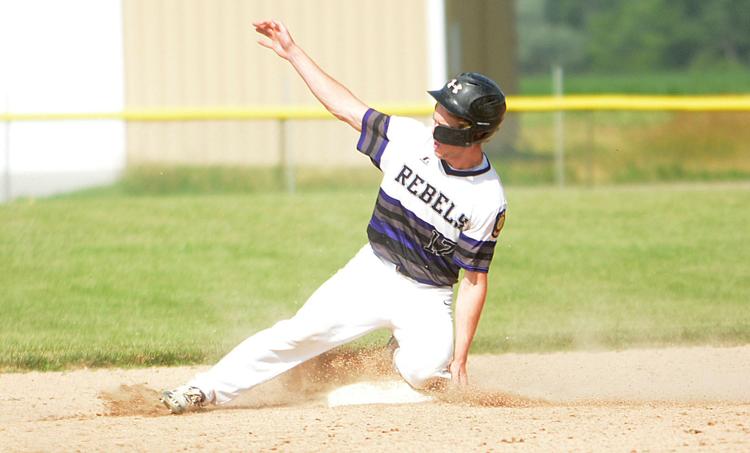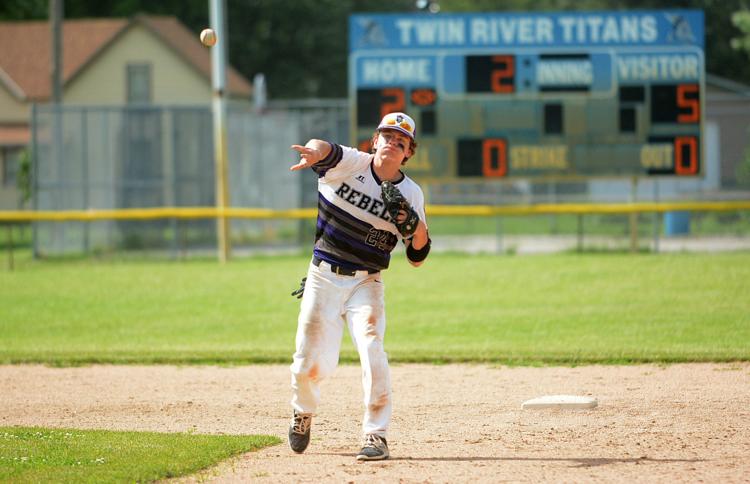 Be the first to know
Get local news delivered to your inbox!