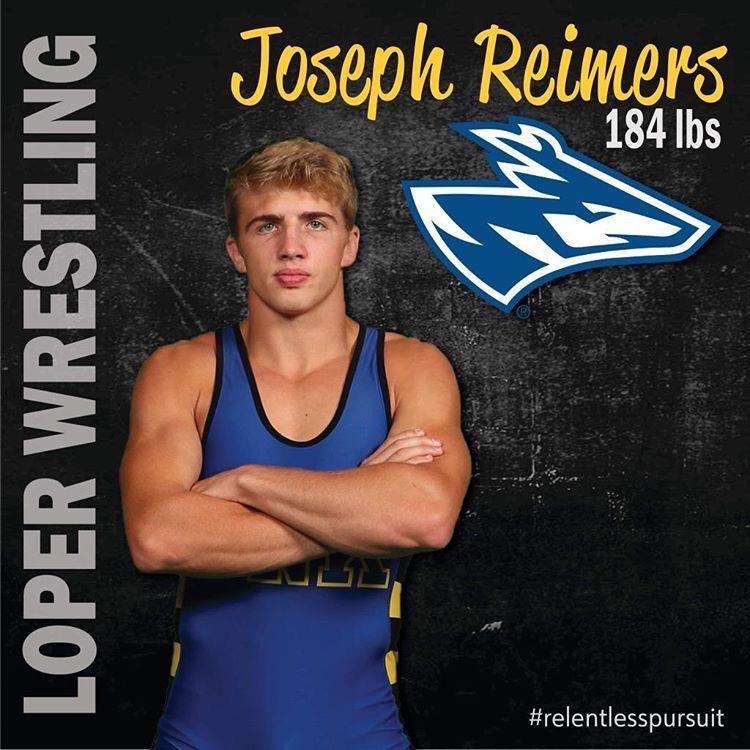 Aquinas graduate and three-time Nebraska state wrestling champion Joseph Reimers is back in the area following his first season at the University of Nebraska Kearney.
Reimers took a redshirt in his freshman season on the Loper roster, competing unattached in open tournaments where he went 28-8 with 14 pins and five technical falls. 
Though Reimers didn't take a break from the mat, nor have any kind of life-changing experience, refreshing his career at the next level had him falling back in love with wrestling.
"It was a lot different than high school," Reimers said. "I'd say my biggest reflection that I've had on it is just how much more I've grown to love the sport. I guess some big differences are that everyone is good and just how much the little things matter and are magnified. Every small thing matters in every match.
"In the practice room, everyone is good. Wrestling at that high level of competition you really make some big steps. It's definitely a big challenge, but there's a lot of room for growth and getting better."
Reimers' coaches weren't entirely sure what they were getting when Reimers showed up. 
On one hand, he was a three-time state champion and set the Nebraska record for most career takedowns. 
But, on the other hand, he was a mystery on the national level. As a multi-sport athlete, Reimers wasn't competing on the mat as often as other highly-recruited athletes.
"Kids like that, you never know how they're going to transition to college," UNK head coach Dalton Jensen said. "For instance, in Joseph's case, he hadn't done many if any large national tournaments throughout high school. So, it was hard to tell how he was going to transition to college wrestling.
"We saw the tangibles. He was a great athlete. We loved his size and length and his work ethic and competitiveness and we had a feeling he was going to transition pretty well. He definitely proved that this year. He has 28 wins as a redshirt, and 14 of them were by pin. He had an outstanding redshirt year. Honestly with 28 wins, that might be one of if not the most wins we've had for a redshirt ever."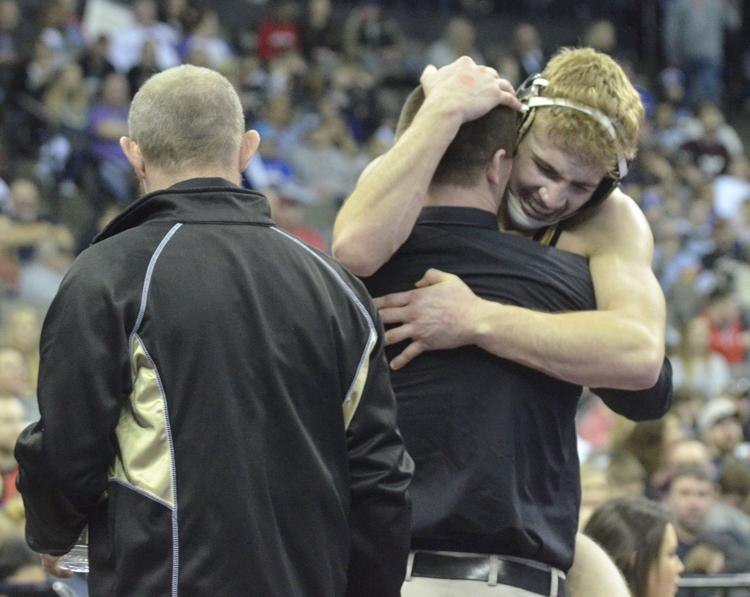 Reimers and the coaches are hoping that the Aquinas graduate will be in the starting lineup at 184 or 197 pounds, very soon.  Not only do his coaches believe he can find a role as a starter but he can achieve some big milestones right off the bat. 
"He's somebody that we anticipate to be the guy," Jensen said. "He's a guy that we think, even potentially as a freshman that can step in and be an All-American for us. I see him potentially being our starter and potentially being an all-American or national champion, whichever way he goes." 
Coming into his first collegiate year, Reimers wasn't sure what to expect. Rather than put any pressure on himself, he went in unassuming and ready to learn. That sort of approach had him falling deeper and deeper in love with wrestling as his knowledge and his training improved.
"Another thing (I enjoyed) is the higher level of competition," he said. "It just makes it that much more fun. Coming into the room and wrestling great teammates and then going out there and competing and trying to prove yourself, is really nice.
"I was kind of a big fish in a small pound in Class C. Coming here, there are no expectations, no weight on my back about anything. I get to go out there and compete and wrestle free and have fun. That's the biggest thing. With nothing holding me back, I've just been wrestling free and having fun."
From not knowing what to expect to 28 wins, Reimers' first season was a success by any standard. He defeated multiple ranked junior college competitors including one that had defeated him twice earlier in the year. 
Although he's now on his own with new coaches and new teammates, he'll never forget his roots.
"I'm grateful for all the people that have gotten me to this point," Reimers said. "Obviously, my high school coaches, my parents, my family supporting me, God giving me this ability to do something I love and compete at a high level."
Peter Huguenin is a sports reporter for The Banner-Press. Reach him via email at DVDsports@lee.net
Be the first to know
Get local news delivered to your inbox!