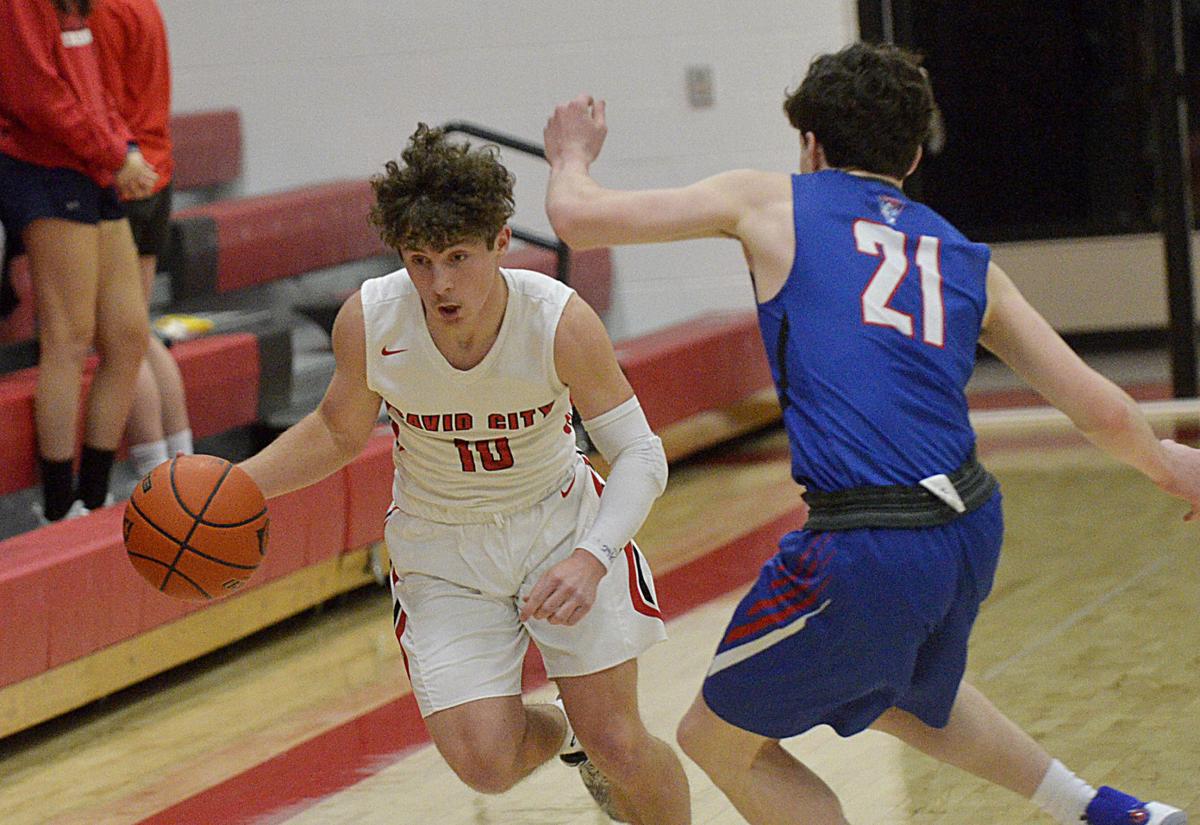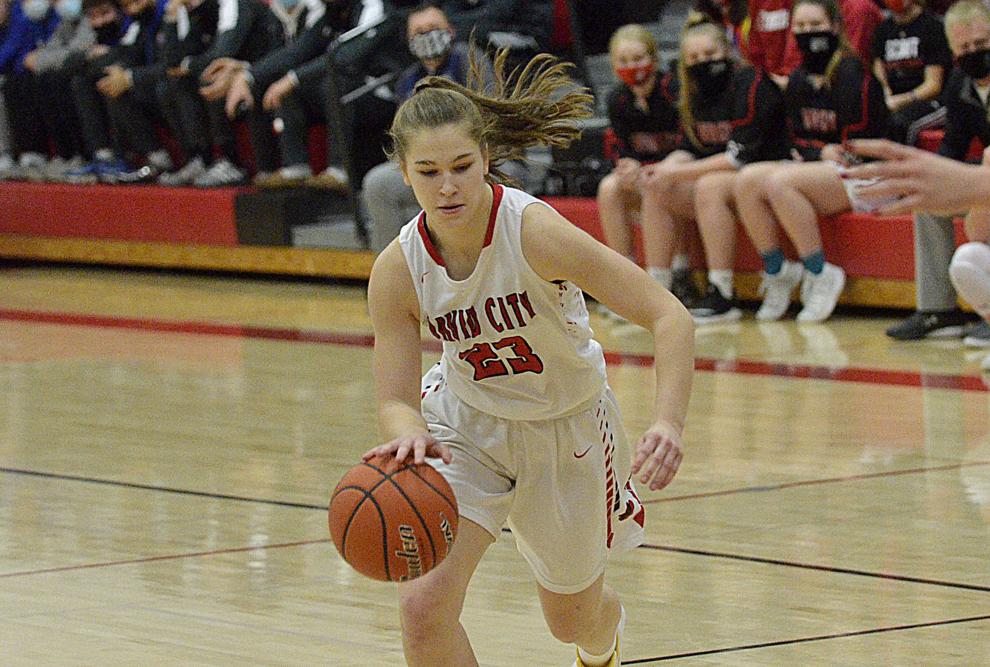 If it wasn't for the third quarter, David City girls basketball might have been celebrating an upset over C-2 No. 4 Centennial in a Jan. 5 road game.
The Scouts (6-3) led the Broncos (8-1) 26-21 at halftime before disaster struck in the second half. David City had trouble finding a handle on the ball, which led to easy fast break points for Centennial.  
The Broncos outscored the Scouts 20-6 in the third leading to a 57-45 Centennial win.
"Third quarter we just made some uncharacteristic mistakes," head coach Samuel Schlautman said. "We turned it over a few times against their press, which we normally don't do. We gave up a few easy baskets. They ended the quarter on a run to build their lead going into the fourth." 
David City finished the game with 11 turnovers, almost all of them right after halftime. 
Senior Lauren Vandenberg and junior Neely Behrns played a big role in the Scouts' early success. Both players scored 15 points. Vandenberg went 7 of 10 from the field and Behrns hit five 3s. 
David City also contained Centennial early on defense, holding the Broncos to three points in the final five minutes of the second half.
"Our defensive effort and intensity was there all game," Schlautman said. 
The Scouts struggled to slow down Senior Kate Hirschfeld, who led all players with 19 points. She finished 8 of 12 from the field. 
The Scouts also faced a major discrepancy in free throws. David City finished 1 for 4 from the charity stripe while Centennial was 10 for 13. 
Despite the loss, Schlautman said there were positives to take from the game. 
"We learned that we can play with anybody," he said. "We now have been in the game with C-2 No. 1 Clarkson-Leigh and had the lead on a top C-2 team in Centennial.
"We just need to learn how to not beat ourselves towards the end of the game. We should have confidence that we can play or beat anybody on our schedule."  
Centennial senior Cooper Gierhan entered Jan. 5's home game against David City scoring over 12 points a game. 
The Bronco forward turned it up a notch against the Scouts (2-6), scoring a season-high 18 points in a 57-32 win for Centennial (6-3). 
Despite the loss, David City head coach Aaron Carlson was happy with how his team performed defensively. 
"Overall, I was very proud of our effort against Centennial," he said. "We knew coming in that they are a great team with a couple of shooters. We have been placing a big emphasis on our defensive effort lately, and I felt like our defensive effort kept us in the game.
"Gierhan is a great shooter who hit a couple on us early, and that continued into the second half. We have been on a cold spell lately shooting the ball. So, we need to continue to find ways to get the ball into the paint, and not settle for shots on offense." 
Caden Denker led the Scouts with 10 points. 
The Scouts are now 7-12 against the Broncos since 2005. Centennial has won the last six games. 
Peter Huguenin is a sports reporter for The Banner-Press. Reach him via email at DVDSports@lee.net