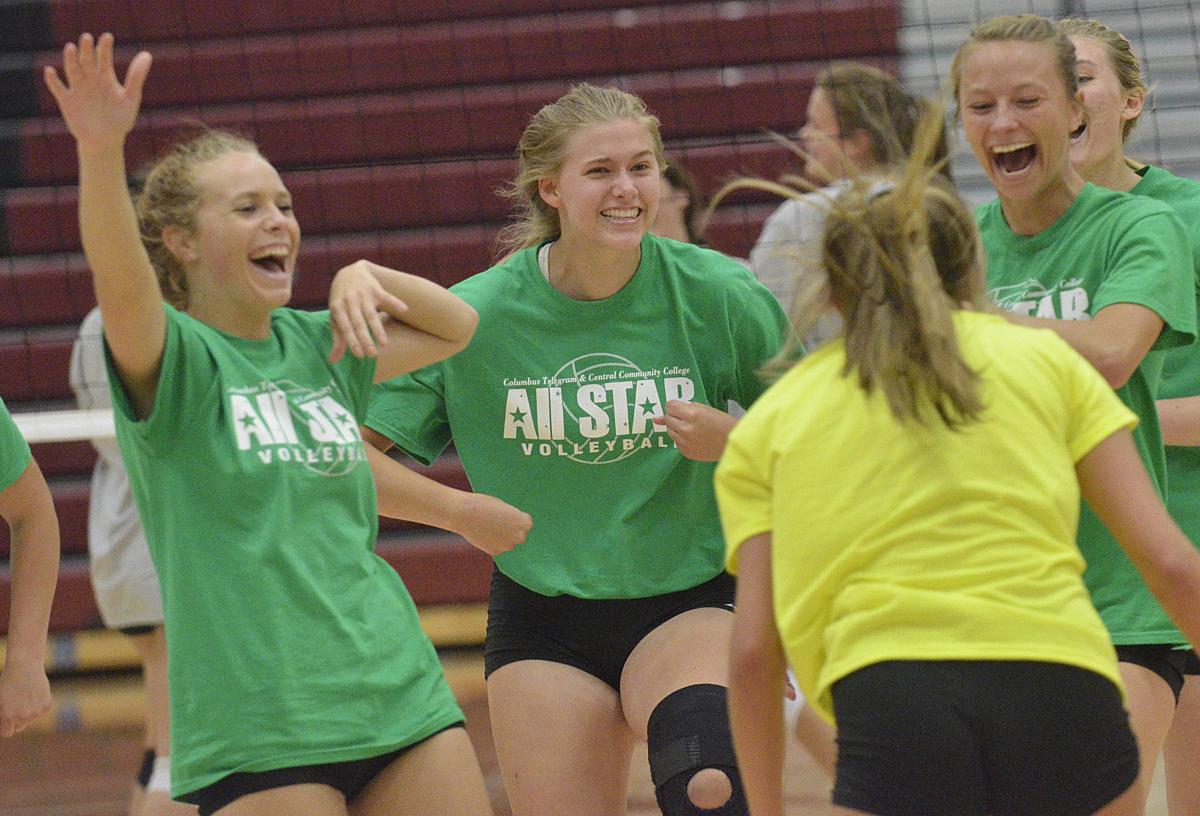 Three Aquinas graduates were named as some of the best volleyball players in the area and participated in the 2019 Central Community College - Columbus All-Star volleyball game on June 6 at Columbus High. 
Given the amount of talent assembled from 13 area teams, it should be no surprise that the game went all five sets.
Aquinas' Breanna Stouffer was on the Silver Team, which came away with the victory in the fifth set thanks to an MVP performance from Humphrey/Lindsay Holy Family's Taya Beller on 15 kills, three blocks and one ace.
Stouffer recorded five kills and served one ace.
Kloe Ruth and Micaiah Vrbka were both on the green squad.
Both players registered four kills. Vrbka recorded four blocks while Ruth had a block assist.
The Silver Team won the first two sets by identical scores of 25-19 but dropped the next two, 25-17 and 25-20, which led to a match-deciding fifth set. That went beyond the minimum 15 points to a 17-15 win for the Silver Team.
Clarkson-Leigh's head coach Becky Schneider was the coach of the Silver team, while Nebraska Christian's Tonya Ostrand coached the Green squad.
You have free articles remaining.
The MVP for the Green Team was Nebraska Christian's Carsyn Ostrand who tallied eight kills, two aces and one block.
All three Aquinas players will be going on to play collegiate sports.
Stouffer will be playing basketball at Northeast Community College, Ruth has signed to play volleyball at Bellevue and Vrbka plans on playing volleyball at Chadron State.
All three girls played 79 sets during the regular season at Aquinas.
Vrbka piled up 139 kills, 34 aces, 62 blocks, 50 digs and nine assists.
Ruth recorded 125 kills, 14 aces, 53 blocks, 19 digs and four assists.
Stouffer ended the season with 97 kills, 29 aces, nine blocks, 174 digs, 363 assists and 212 serve receptions.
The three seniors helped Aquinas to an 18-11 record under head coach Jody Pelan.