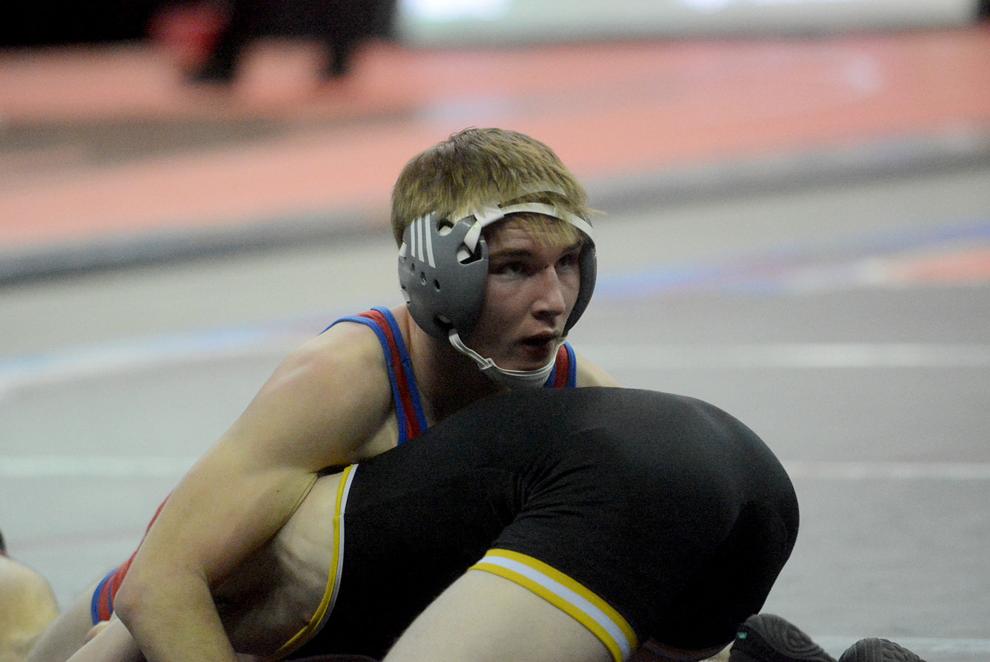 Clarkson/Leigh freshman Dylan Higby reached a major milestone last week, qualifying for the state tournament in his first season of varsity competition. And not only did Higby take part in the festivities, he won a match and built some momentum for the future.
The victory came in the first round consolation in the Class D 132-pound bracket.
"It was a good learning experience with things I can use in the future of my career," he said. "It was definitely nerve wracking, but after I stepped on that mat I got the nerves cleared and wrestled my hardest."
Higby started the tournament with a 5-0 decision loss to eventual bronze medalist Brock Kester of Neligh-Oakdale and fell 7-5 to Kyle Burfee of Mullen in the second round of consolations.
Higby was hoping to earn a couple wins but said he was proud of how he performed. He ended the season with a 43-16 record.
"I wanted to at least win a couple matches," he said. "I wasn't really expecting to end up placing, but I achieved my goal of making the tournament so I wanted to win a couple matches and go from there.
Head coach Tyler Reeves was also happy with his state rookie.
"It's not surprising for Dylan," he said. "That's who Dylan is. He's a gamer. He's a wrestler. He knows how to step up, and he's not afraid of matches or the hard guy."
Higby has already shifted his focus to next year and is using the state tournament as motivation.
"I think I had a pretty good season, but losing my last match it kind of gave me a sour taste because it was tied coming down to the final seconds and I gave up a reversal," he said. "I could have won that match so it kind of gave me a sour taste. It's going to drive me and give me motivation for next year."
Peter Huguenin is a sports reporter for the Schuyler Sun. Reach him via email at SCHsports@lee.net