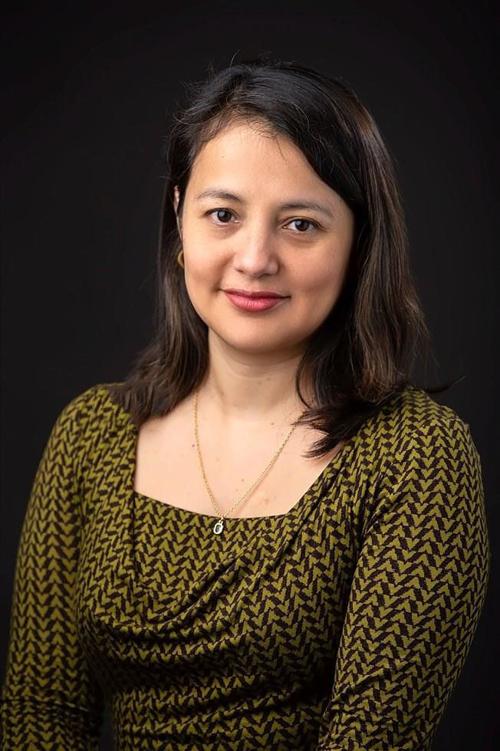 Luis Salinas' family has owned Burrito House for almost two decades. They opened two weeks before 9/11 and now are weathering the COVID-19 pandemic.
"Something similar with the COVID 19 happened was the twin towers. They closed all the borders and started a lot of restrictions, international and national," Salinas said. "We were under terrorism attack because of the twin towers. We were scared (the) same like it happened with the COVID-19. We were kind of freaked out because, you know, new businesses and not knowing what the heck was going on."
It is not a feeling you can explain, he said of the restaurant at 309 E 12th St.
"We had two weeks open and then we saw the plane crashing and then we saw the people jumping out of the windows from the TV and everybody was talking about it," Salinas said. "So we just like always tried to be strong and just own the day. You might need to think about it, live with it, but don't (let it frustrate you) because you might not live tomorrow for something else."
This pandemic has been challenging, he said, but mostly the hard part has been how to implement the new rules. He said people like Raul Arcos-Hawkins from the Rural Enterprise Assistance Program helped him out.
"We were like everybody else, just going with the flow," he added.
According to Salinas, Burrito House has been impacted by the coronavirus, but not a lot. A lot of people were working, he said, and they still did carry-out.
"We did struggle a little bit," he said. "So we got some difficulties but it didn't affect us a lot. We closed for two weeks because we wanted to help the health system; they were (overwhelmed) in the hospitals."
One of the reasons to keep working was to retain all his employees, he noted.
"It's hard to train new people," Salinas said.
Salinas said sometimes it's hard to get information in Spanish but if businesses don't get involved in the community and with the city, then when they need help they don't know what resources are available.
"If you look for those sources you can always get them, but a lot of people they are waiting for them to come into your hands," he said.
But, leaders of the Nebraska Hispanic Chamber of Commerce (NHCC) and the Nebraska Latino Business Coalition said Latino business owners faced challenges even before the pandemic and now may face barriers in access to funding.
Before the pandemic, there were barriers to resources including training, the ability to get financial resources, a lack of funding, and credit score issues.
"Usually the resources that they find outside Omaha, they are not in their own languages. It is not in Spanish. They have to travel to different places like Columbus, Omaha, Grand Island to get those resources," said Yesenia Peck, chair of the NLBC and board member of the NHCC.
Recent data shows that Nebraska Latinos have been hit disproportionately hard by COVID-19. Despite making up 11% of the state's population, Latinos make up almost 60% of all cases, according to the Lincoln Journal Star.
"The Latino businesses are no different than any other businesses," said Diva Mejias, president of the Nebraska Hispanic Chamber. "But they have a little bit more struggles because of the fact of the funding, the lack of funding."
After the 2008 financial crisis, Latino self-employment took a hit but has recovered. Mejias said the challenges are magnified for Latinos in this recession.
"Not everybody has five years worth of a little cushion, a 401(k) stashed away somewhere that they can rely (on) to get them through this pandemic," she said. "Their challenges are two-fold. The Latino business owner basically embraces their employees as their own so when their employees are not doing well they feel it as well."
When they cannot continue to do business they have to shut down, Mejias noted.
"A restaurant shuts down. All their employees are left without jobs. So, their challenges are to not only try to keep afloat their businesses but also keep tabs with their employees," Mejias said. "They're very close to their employees -- that's one of the additional challenges that they have."
Furthermore, some of them don't qualify for governmental programs such as Small Business Association loans, Mejias said.
"They may be a small business or maybe just one person or two people or three. They don't qualify for some of those grants," she said. "The stabilization grants that are out there that you have to have more than five employees."
Lissette Aliaga-Linares, an assistant professor in the Department of Sociology and Anthropology and a faculty member of the Office of Latino/Latin American Studies-OLLAS at the University of Nebraska-Omaha, agreed.
In 2012, at least 91% of Latino businesses were non-employer firms, meaning they did not employ anyone, said Aliaga-Linares.
"Only 9% might be eligible," she noted. "For that small 9%, 50% of them are in the ranks of five employees and lower. Those businesses will not be eligible for coronavirus relief and might be the ones that are most vulnerable and much more in need of that relief."
From 2007 to 2012, the number of Latino businesses doubled, but the bulk of those were non-employer firms, said Aliaga-Linares.
But, two-thirds of the growth was in construction, she said. Construction workers can be classified as independent contractors by their employers and if they sign the 1099 form consistently, they are classified as non-employer businesses.
She also said if a business's customers are more likely to be infected, the owner will have to make a hard decision about keeping the business open.
According to a 2018 Latino American Commission report, 2.1% of all Nebraska Latino-owned businesses are in Colfax County.
Aliaga-Linares' former colleague once went to asked a Latino restaurant owner how the crisis affected him, she said, and he responded, "What crisis? We are always in crisis?"
This is a very Latin-American response, Aliaga-Linares noted.
"In our countries of origin we have lived through economic situations, political situations," she said. "It seems that you just don't think there is a crisis."
During COVID, business owners have learned some lessons, like taking advantage of the internet.
"Many business owners, they didn't believe in selling online. This is something that now they learn how to do that. They take pics of products and start selling using Facebook or any other social media," Peck said. "They don't rely only on opening their business. They also have another tool, they use how to use social media they learn how to market their business and they also learn about the different resources they have available."
For Salinas, his family has had help from his uncles in Chicago. They use their recipes and name, he said, and they helped them open Burrito House in Schuyler. They also had help from the community.
"All the clients, all the people in town, they were understanding of the situation," Salinas said. "They were keeping distances. People (were) cooperating."
Be the first to know
Get local news delivered to your inbox!