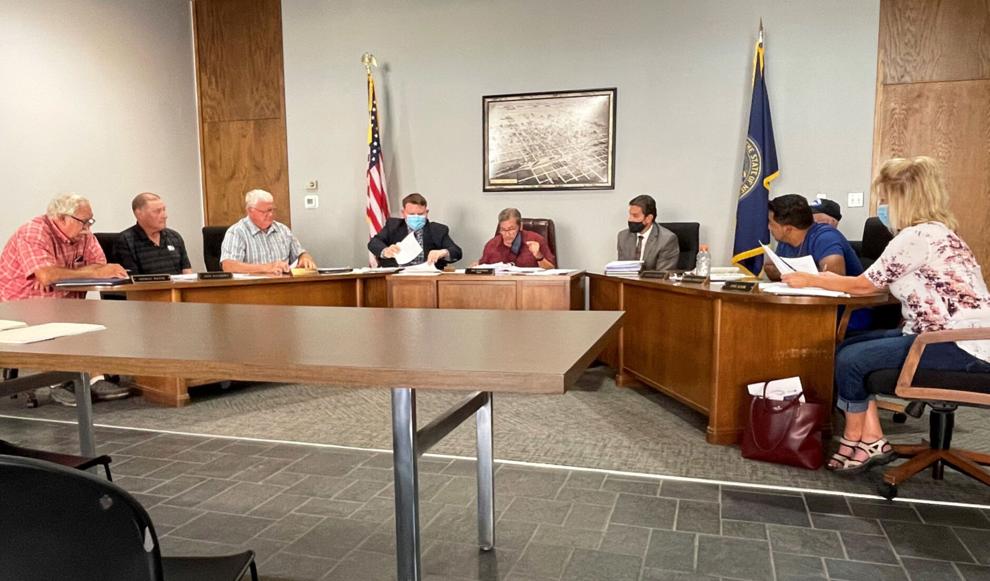 Schuyler City Council approved a $24 million operating budget for the new fiscal year at its Sept. 7 meeting.
The city's overall operating budget is $24,436,970, a 17% increase from 2020. The 2021-22 fiscal year runs Oct. 1, 2021, to Sept. 30, 2022.
City Administrator Will De Roos said that number includes both the city at-large and the city's utilities department budgets. The city of Schuyler is receiving more than $1 million in federal COVID-19 relief funds, which accounts for some of the increase, De Roos added.
The total resources available for 2021-22 – which includes revenue and funds left over from previous years – is $40,186,572.23.
Residents also may notice a slight decrease in their property tax rate for 2021.
During the Schuyler City Council's Sept. 7 meeting, the council approved a tax rate of .373928 cents per $100 of assessed valuation. The 2020 rate was .374827.
City Attorney Richard Seckman said that the rate reflects the more favorable property valuations received this year. According to public documents, the 2021 valuation is $231,480,687 – a 9% increase from last year.
For the 2021-22 fiscal year council members approved a tax request of $865,570, the resolution of which is due to the Colfax County Clerk by Oct. 13. It's a $72,942 increase from the city's 2020-21 tax request of $792,628.
During a public hearing held right before the regular council meeting, officials touched on salary increases for employees to make the city's wages in line with similar communities.
Mayor Jon Knutson said an ordinance was passed last fall for the potential increases.
"We will set the budget and then the actual wages will be set at a different (time). I'm only going to speak for myself, I was under the assumption that we were working on our way to that," Knutson said. "Most of the employees were getting 10%, unless they were salary."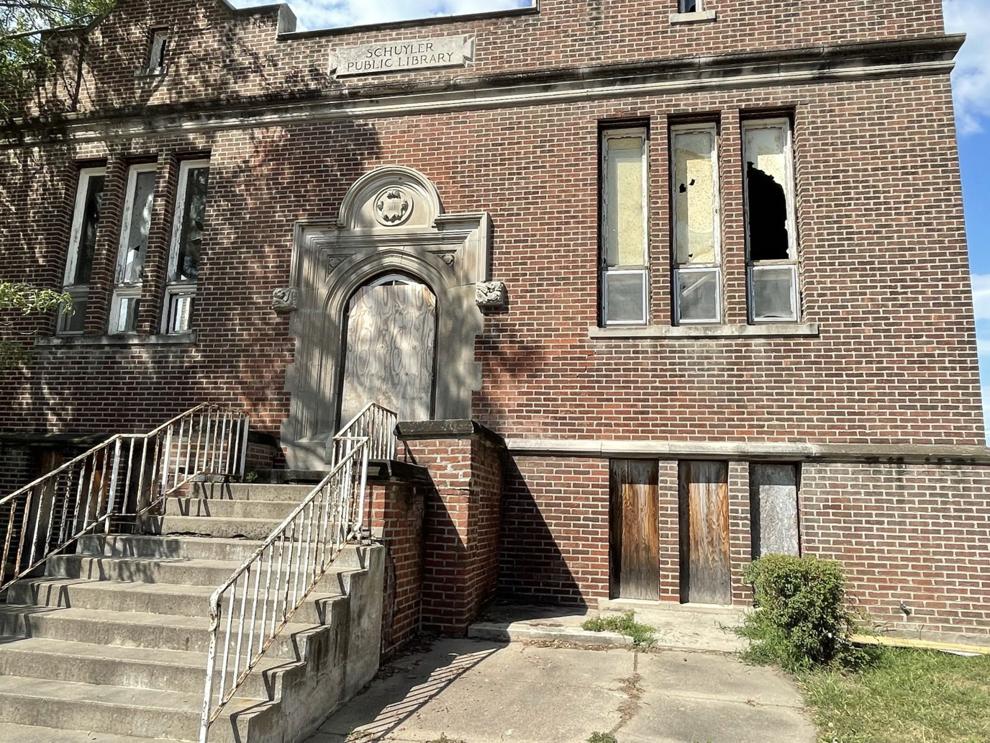 When putting together the budget, the highest amount a salary can be increased is set, with the actual amount – if any – an employee receives is determined individually at a later date. Knutson noted there's an evaluation process that takes place regarding salary increases.
"I'll speak from the last two years, not this year but the last two years, collectively it's been about 15%," Knutson said, of previous increases.
In other business, council members OK'd a $35,950 bid from Dale R. Johnson Enterprises out of Columbus to demolish the former Schuyler Carnegie Library, 1003 B St.
Constructed in 1911 and funded through a grant from Andrew Carnegie, it had been used as a library until the 1970s. The building served as a museum until being vacated in 1998 due to water damage from a broken pipe.
The Schuyler Public Library then was housed at 1123 A St. for a number of years until its current building, 108 E. 18th St., was constructed in 2018.
De Roos said the city received two other bids for the demolition – $88,000 and $80,000. He noted he contacted Dale R. Johnson Enterprises after seeing the large difference in bids.
"In talking with them, they're going to reuse the bricks because they create sand and gravel for themselves and so they're going to give them a second life, rather than spending $40,000 to dump them," De Roos said.
Work will start this winter and wrap up by spring on the former Carnegie building, he added.
The demolition cost also includes saving some of the façade features on the front of the building, De Roos said, noting the façade items most likely will be given to the Schuyler Public Library.
"We're also going to check during the demolition if the cornerstone in the building has a time capsule," De Roos said. "That was something very popular during that era and given that it's a Carnegie library, it's likely there's a time capsule in there."