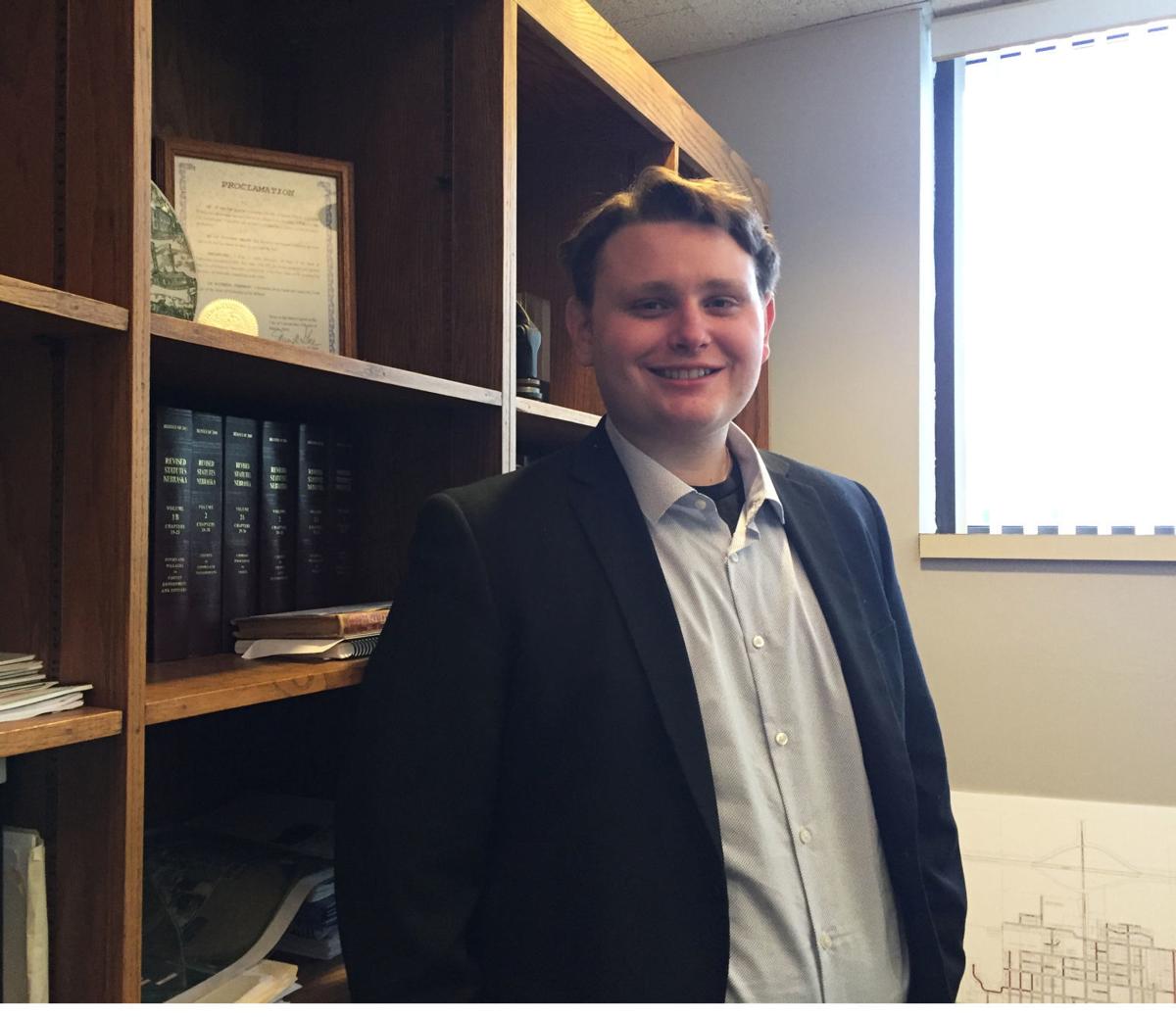 Although the Directed Health Measures in Nebraska began to relax June 1, the City of Schuyler is taking precaution in hopes of keeping the community safe.
As such, the Oak Ballroom and pool will remain closed for now, and playground equipment is off limits. The Schuyler Public Library is working toward gradually reopening to the public.
"Even though there has been the loosening of the Directed Health Measures, the guidelines we would have to follow would not let us operate those facilities safely and have the kind of service we need to open them," City Administrator William De Roos said, in reference to the statewide Directed Health Measures relaxing June 1st and their effect on the Ballroom, park playground equipment and the pool. "It wouldn't be a good route. For example, the Oak Ballroom – we want to be safe, but if there is no dancing, what's the point of a ballroom?
"Everybody loves going to the pool. We want to be able to celebrate big events in the community … people should be able to play on the playgrounds in the parks, but right now, it just wouldn't be safe to do so. And this is based on the guidelines from East-Central District Health Department."
Highlights of the new Directed Health Measures put into effect June 1 by Gov. Pete Ricketts include:
• Starting June 1st, only individuals returning from international travel will be required to quarantine for 14 days upon coming back to Nebraska.
-Team sports have been categorized by contact level based on guidance from the American Academy of Pediatrics (available here).
-Limited and non-contact team sports, for both youth and adults, may resume practices on June 1st and games on June 18th.
-Contact sports like basketball, tackle football, soccer, and wrestling remain prohibited.
-Rodeos may also begin on June 1st. Rodeo events will be treated as "gatherings" under the new DHMs.
* Phase II Reopening DHMs (apply to all counties except for Dakota, Hall, Hamilton and Merrick)
-Gatherings will be limited to the greater of 25 persons (excluding staff) or 25% of rated occupancy (not to exceed 3,000).
-Restaurants remain open for dine-in, and bars can reopen.
-Bars and restaurants are limited to 50% of the rated occupancy, with a maximum of six persons per table.
Will be limited to the greater of 25 people (excluding staff) or 50% of rated occupancy.
Salons, barber shops, massage therapy services, and tattoo parlors
-Will be limited to the greater of 25 people (excluding staff) or 50% of rated occupancy.
-Both workers and patrons are still required in the DHM to wear masks at all times.
Wedding and funeral reception venues
-Will be limited to the greater of 25 people (excluding staff) or 50% of rated occupancy.
-Self-serve buffets and salad bars are prohibited.
-No dances or other social events that require guests to gather outside of their respective tables are permitted.
Other group size and physical distancing limitations apply to the gatherings and venues above.
De Roos said the library is continuing to develop its plan to reopen, though an exact date hadn't been decided upon yet as of Monday. He said though he is disappointed that things can't open in time for summer, he believes it's the right call with COVID-19 cases still being quite high in the county as of Monday.
"Right now, it's just kind of wait and see. Of course, we really want to open them and it would be great to open them safely, but we have to wait to see when it will be safe to open…. Now is just not the right time," he said. "Although we all have ability to do more now, it's still a pandemic, we still have a ton of cases. We have had deaths in the county
"People should still be wearing masks, washing their hands and staying away from each other unless they absolutely have to be around one another … nothing has changed with the virus. It's still there. If we don't actively try to stop it, we won't be in control of the situation. And then it will be a really bad situation."
De Roos and Mayor Jon Knutson said they have appreciated the community's overall efforts in following the DHMs so far and hope everyone will continue to follow them.
"Schuyler is by no means out of the woods yet," Knutson said, noting several documented cases in the county. "We've been very pleased with the response (of the community); I'm very happy with the way people have followed the rules in the parks, and for the most part, followed the 10-person rule. It has been good … We're going to continue to do what's best for our citizenry."
Be the first to know
Get local news delivered to your inbox!