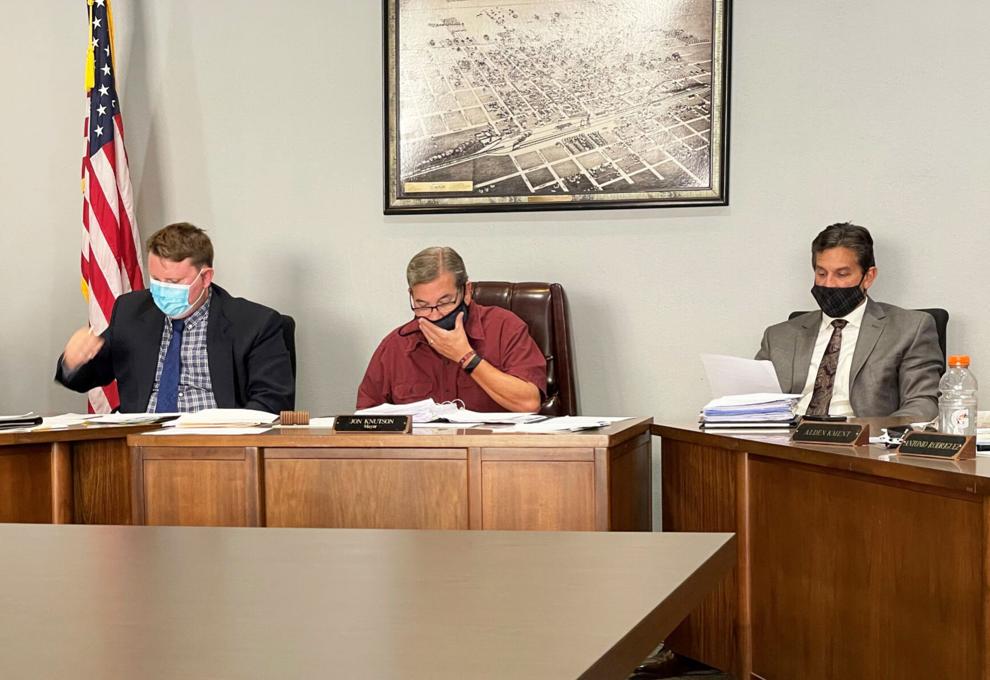 Amid an increase of COVID-19 cases, health officials in Schuyler are encouraging residents to take precautions against the coronavirus.
Schuyler Emergency Manager Michelle Evert reported during the Sept. 7 Schuyler City Council meeting that the East-Central District Health Department saw 135 new cases from Aug. 29 through Sept. 4. The East-Central district is comprised of Colfax, Platte, Boone and Nance counties.
According to Evert, 103 of those cases are in Platte County which leaves the remaining 32 in the rest of the district. The COVID transmission rate has increased by 53.1% in the health district as a whole, she added.
"It's spreading, it's spreading fast," Evert told council members. "In kids it looks like a runny nose; that's how it's presented. I know you guys are tired of hearing me say it but 'wear masks, social distance, wash your hands.' Stay home if you don't feel good, that is the biggest thing."
In that same period, there had been four out of nine intensive care unit beds available, 33 out of 63 medical/surgery beds were available and no ventilators were used.
East-Central told the Schuyler Sun Monday morning that there were 102 new cases of COVID-19 in its district from Sept. 5-11, with 87 being from Platte County. However, that shows a 24.4% decrease of new cases in the health district as a whole from the previous week.
Mayor Jon Knutson also addressed COVID-19 updates during the council meeting while he gave a report on the Sept. 2 Board of Health meeting.
"The health professionals that were there cited that 'Yes, COVID is on the rise,'" Knutson said. "That board then sent out a message on Friday [Sept. 3] through the school's site remaining people that we're not out of the woods yet."
The board also decided to make an indoor mask recommendation for city employees, Knutson added.
"… We have the recommendation that when dealing with the public, we should be wearing masks," he said.
According to Centers for Disease Control and Prevention data, Colfax County still had a high community transmission rate from Sept. 5 to Sept. 11. The CDC is recommending that residents wear masks in public, indoor settings.
In Colfax County, 46.3% of the population eligible to be vaccinated against COVID-19 has done so.
The nearby counties of Platte, Boone and Butler also reported a high transmission rate from Sept. 5 to Sept. 11 while Nance and Polk counties showed a low transmission rate for that same period.
In a list shared by East-Central, COVID-19 testing can be done at CHI Health Schuyler by appointment through its medical clinic.
In Columbus residents can get tested by appointment at CHI Health Columbus, Columbus Children's Healthcare, Columbus Urgent Care, Good Neighbor Community Health Center and the pharmacies of CVS, Hy-Vee, Walmart and Walgreens. Testing is also available at Columbus Family Practice for patients who have been established there for the last three years.