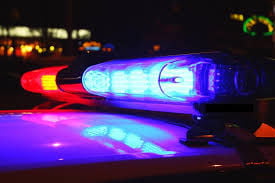 A Schuyler man was arrested on his birthday Thursday in connection with a Wednesday evening shooting in rural Schuyler.
Shawn M. Howell, 53, of rural Schuyler, will be charged with possession of a weapon by a prohibited person, specifically a gun, according to Colfax County Attorney and Public Information Officer Denise Kracl. That's a 1D felony, which carries a mandatory minimum of three years and a maximum of 50. Howell, according to Kracl, has not yet been formally charged.
An active Domestic Protective Order was issued by the County Court in Butler County and lawfully served upon Howell. Any person who is the subject of an active protection order is not legally allowed to possess a firearm or weapon.
The Schuyler Police Department responded to a 911 call about 8:30 p.m. Wednesday from the parking lot of CHI Hosptial in Schuyler. Upon arrival, officers observed a vehicle carrying two men suffering from gunfire-related wounds, Kracl said.
The men were stabilized so they could travel by the medical staff at CHI and sent to a higher level of care. At last report, their status is unknown, Kracl noted.
You have free articles remaining.
At the same time, Colfax County Sheriff's Deputies responded to a 911 call from a woman who believed she heard gunshots at her home in rural Colfax County.
Howell and another person were detained for questioning, Kracl said, who unprompted mentioned that all parties involved are believed to be Caucasian.
"It makes me sad that I have to clarify that fact, but I want to make sure that there is no ambiguity," she said.
Law enforcement is not seeking any additional suspects, Kracl noted, stressing it was an isolated incident.
"Thanks to the efforts of local law enforcement, as well as specialists from the Nebraska State Patrol, all crime scenes were processed," Kracl said. "Much more information will come as the investigation continues. We are all very relieved that this did not have a more tragic ending.
"Please thank your local law enforcement officers (firefighters, paramedics, and dispatchers), as well as members of the Nebraska State Patrol. When everyone else runs from danger, they run towards it."
More information will be released as we have it available, she said.