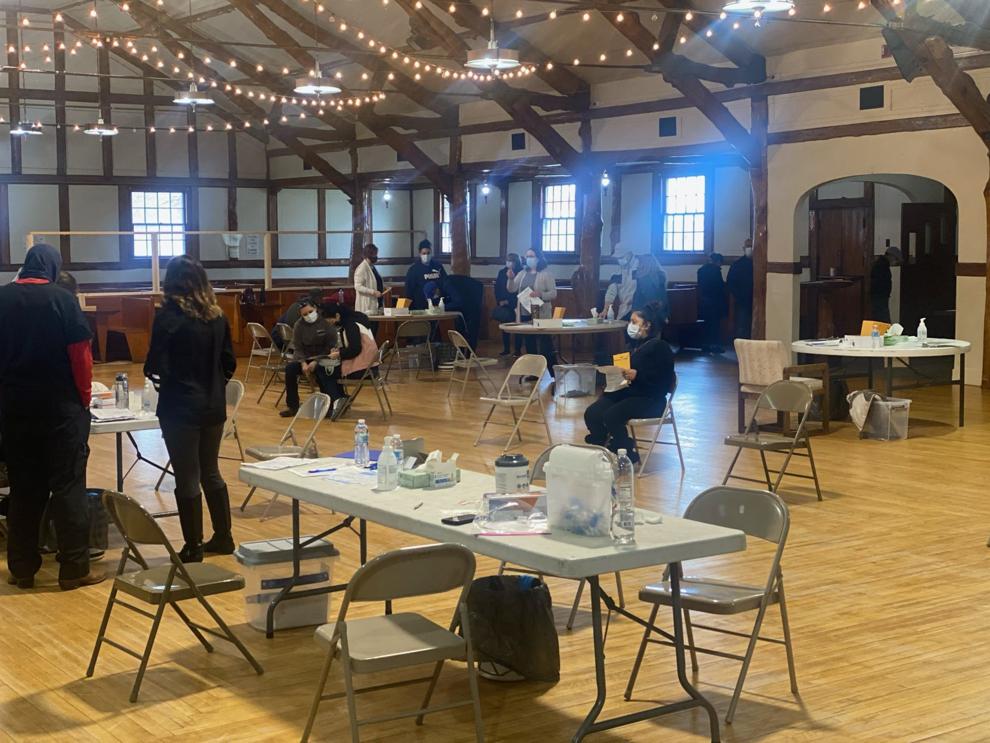 Schuyler Mayor Jon Knutson is urgin residents to get vaccinated against COVID-19.
"I just wish we would have more people getting vaccinated right now," Knutson said, adding he had heard from the East-Central District Health Department that vaccinations were in a lull. "The research shows if we don't get up to 70%, we're still vulnerable as far as building immunity."
Due to more contagious variants, experts now have said the herd immunity threshold is at least 80%, according to the New York Times.
Less than 30% of Colfax County adults had been vaccinated as of May 6, ECDHD Chief Public Health Officer Chuck Sepers wrote in a May 6 email.
Over 60% of those 65 and older have been vaccinated, he added. Across the United States, around 68% of seniors have been fully vaccinated, according to an April 28 Washington Post article.
A few things are driving the numbers, Sepers noted.
"First, Colfax County is generally younger, with a median age of 33.7 years. We are seeing extreme vaccine hesitancy among younger people and Colfax County is in line with that trend," Sepers said.
Hispanic and Latino residents make up around 11% of Nebraska's population, he noted, but only 8% have been vaccinated.
"Although the county level demographic data are not yet available for the vaccines, Colfax County has an above-average percentage of Hispanic and Latino residents in comparison to the rest of the state (45.4%)," Sepers noted. "With the intersection of the two demographic groups with the greatest vaccine hesitancy, young people and Hispanic and Latino residents, vaccine hesitancy overall is high in Colfax County."
Sepers said getting vaccinated could create herd immunity within the local area where one lives.
"This simply means that nationally we may not get to the percentage of those vaccinated that would indicate herd immunity. However, most people interact in small geographic areas centered around the communities they live and work in," Sepers said.
Knutson, along with his wife, has been vaccinated.
"I got it as soon as I was allowed to," he said. "It was just like anything else. I took my shot … got my second shot and other than a sore arm, I had no reaction or anything like that."
His wife had a bad day after the second shot for six to 12 hours, he said, but "nothing she couldn't handle."
The percent of vaccinated seniors in Colfax County is still below the percent of seniors vaccinated nationwide.
"I hope they don't get sick," Knutson said. "You can still get COVID if you're fully vaccinated, but as far as we know, it will be much like a cold. You won't go to the hospital. So I think that's an insurance policy I wish all would get."
Carolyn Komatsoulis is a reporter for the Schuyler Sun. Reach the Schuyler Sun's news editor at hannah.schrodt@lee.net.